Fusion & Genesis PPV List!
-Battlescars
-Anarchy Rulz
-Retaliation
-Requiem
-Exodus
-CyberSlam
-Tag Team Cup
-Validation
-Dark Carnival
-Point Break
-Regicide
-Wild Card
-Absolution
-Emergence
-Home Coming
-Cause & Effect
-Final Resolution
-Purgatory
-Ascendance
Online Exclusive

After a hard fought win a battered and brusied Zack Starr limps his way into the hallway dragging the Global Championship posturing  himself up on the wall to keep him up on his feet. Starr ask for the cameraman to come a little bit closer

-Zack Starr-
I'm going to keep this very, very short and very sweet. In just one week for the very first time we're going to be in Japan and of course the Global Champion will be there and me being in the role of the fighting champion that I am, will be sure to defend the championship as well. And in just a matter of minutes I will find out who I will be defending against in Japan. We have the Chris Adams and former two time World Champion in his own rights and the neanderthal Voice Vinny so I'm going to make one thing very clear to the both of you, as cool as it may be for you to be the number one contender and get a big shot at my Global Championship in Japan unfortunately for this title that's on my shoulder right now will be going nowhere. So to the man that wins tonight will just be as worthless as the blonde bimbo in horror movies, all you'll need now is a good killer to put your ass out of your misery and by god gentlemen just call me "Jason" and get ready to Sell to Starr bitches....
_________________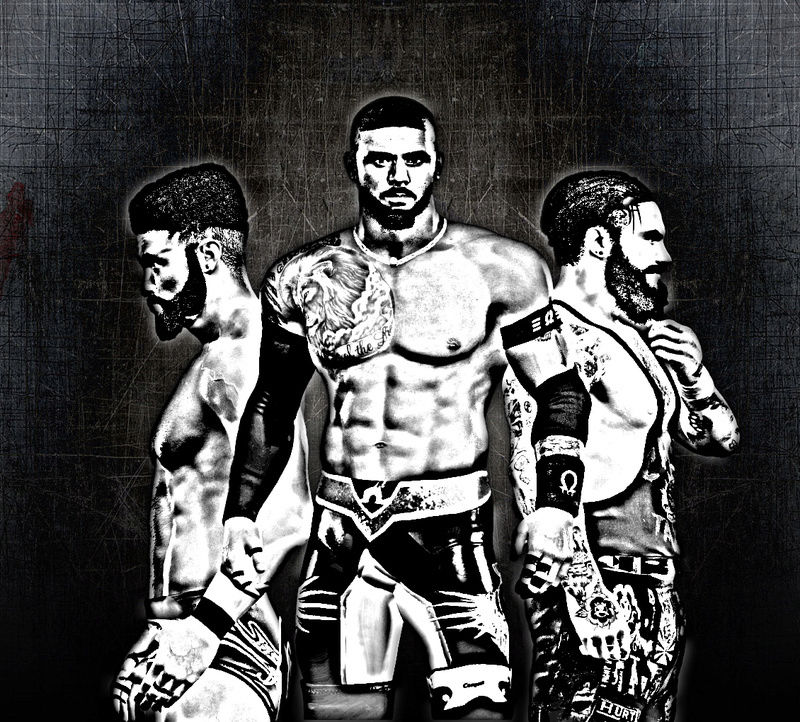 Main Event Star!





Posts

: 797


Join date

: 2015-07-19


Age

: 20


Location

: Hopewell, Virginia



Online Exclusive

Camera opens on Zack Starr laying on his couch in his locker room icing his neck after the tremendous Fatal Four-Way with a win over Television Champion Eric Matthews, new Global Champion Voice Vinny, and old rival Aaron Waite
Starr asked for a camera crew to meet him in his locker room after the show

-Zack Starr-
As I sit here with some ice bags wrapped all over my aching body, I can't help but have flashbacks to last year when I was the Global Champion and in my quest to leave a mark I pushed myself to hard, letting the injures catch up to me, Voice Vinny I'm not one to whine and complain you beat me at Thunder in Tokyo I'd say "fair and square" but you know it felt like you had the odds stacked in your favor you know I mean look at you your first match as Global Champion and I beat you and two other men at the same time, showing that you are not meant to be Global Champion but hey congratulation you're the man for right now but seeing as you got a free shot at the Championship I think I deserve one, I will only need one, I only want one and I want it soon because Voice Vinny you have something that belongs to me.
You have no idea what you're in store for let me explain to you what it's like being the Global Champion because tonight was only just a taste of the responsibilities of being champion. From now on you no longer get the full eight hours of sleep you get three at best because you're constantly worried and constantly wondering about who's coming after that championship that means oh so much to you. Every single person in this locker room is gunning for what you have, you have no idea the expectations you're expected to fulfill. Showdown is coming up and do you really think you can represent this brand when you have to face Sunshine I'm telling you now that you will fail because you can't live up to the reputation of being the best damn wrestler going today like I can....

_________________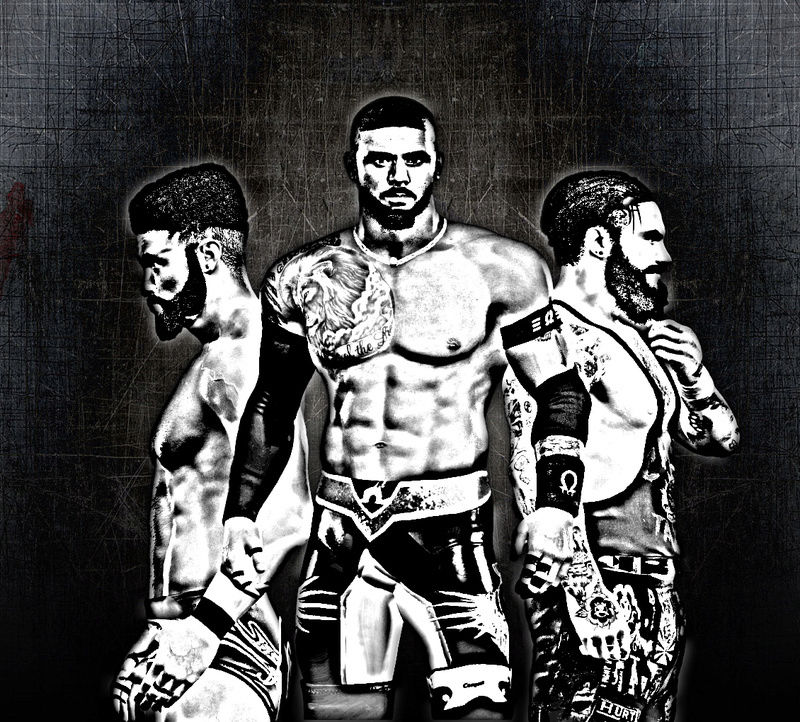 Main Event Star!





Posts

: 797


Join date

: 2015-07-19


Age

: 20


Location

: Hopewell, Virginia



《Online Exclusive》
Storming out side of the arena after a heated confrontation with former best friend and tag partner Ricky Spanish, a hot headed Zack Starr sits on a bench out in the snow
☆Zack Starr☆
Ricky, Ricky, Ricky you are one of the most pathetic little worm of a human being I've ever met and you were one of my closest friends but on Sunday I am going to batter you. See you walked out on me you stabbed me in the back and damnit I should've seen it coming, I trusted you to have my back and I'd have yours but instead you struck the guy who helped  brought you back into CMV, who let you into the spotlight and take Intensity by storm. You struck the guy who selflessly tried to help elevate you in exchange for main event matches and nortoritity. What you failed to realize and get through that thick stubborn head of yours is that before coming together, The Starr Attraction was a star ready to take off. I've been in the ring with some of the best wrestlers and get better at something I was born to do. I've been taken for granted by too many people in the past and I'm not about to just sit back and take it from a guy like you. Around this time last year you were struggling  finding your way while I was becoming the greatest Television Champion of all time, I even shut your mouth after your jealous comments about me, I think you said something along  the lines of "Zack Starr sucks while Ricky Spanish is an Icon." Ricky you haven't been looking like an Icon at all playing second fiddle to me, you're not even Anthony Brown levels but me I'm the Icon now. You've been playing catch up for two years and nothing to show for it. Understand that when I get my hands on you I'm going to kick fifty shades of sh#*t like the cheap punk bitch sell out that you are. After that you'll vanish like the last time I beat you. Get ready to sell to me b!*ch.
_________________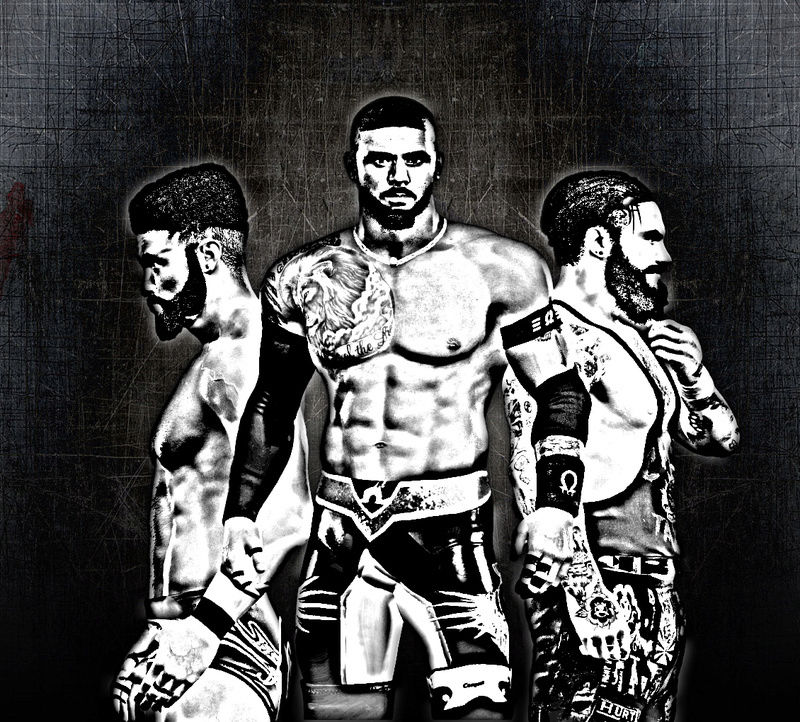 Main Event Star!





Posts

: 797


Join date

: 2015-07-19


Age

: 20


Location

: Hopewell, Virginia



《Online Exclusive》
Leading up to this week's main event between him and Eric Matthews with the winner facing Voice Vindy at No Remorse, CMV has sent a camera crew to follow and document Zack Starr days before Intensity

INT. Inside Zack Starr's car  TIME. - Morning

☆Zack Starr☆
Just got done with a dynamite training session, thank you RISE Movement. I knocked out a few heavy squats, dumb bells, laps in the pool you know training like the athelete that I am. Right now I'm heading back to the crib, go to Casa De Starr as they say, my house to shower up show you some of the things I like to do and talk about my match with Eric Matthews and the rest of Elimination Chase and how I was victorious the whole time.

INT. Bar Area insides Zack Starr's home TIME. - Noon

After a long day kicking ass at whatever I had to do I like to come back here relax, fix myself a drink and reflect on what I accomplished. Um, where were we on our sorted tale of my journey OH ha Ricky Spanish. So Spanish got his comeuppance after a back stabbed which was fitting seeing as he stabbed me in the back, next was Don Bishop if that even is his real name probably his street name, he's 1/2 of the Wanderers and in my opinion should've been disqualified from the beginning. His hand was never even broken I mean where's the x-rays? Have you seen them? Does he have a note from the doctor or at the very least his mom?  No? BECAUSE THEY'RE NOT ANYWHERE! You took that cast and cracked me in the skull and you still lost because of your stupidity. Now we have Eric Matthews and man who I've faced before and I won't lie he's pinned me I'll admit that but when we go one more time things will be different, I promise you I will do anything to win just to get another shot at Voice Vindy for what is rightfully mine. The final two have been set the best of the best and there is will erase what has happened to me, I've beaten Gods, I've beaten Voodoo Witch Doctors, I've beaten Ice Themed Time Singularities , I've beaten Greatness at its Greatest, I'm sure as hell going to beat you two.
_________________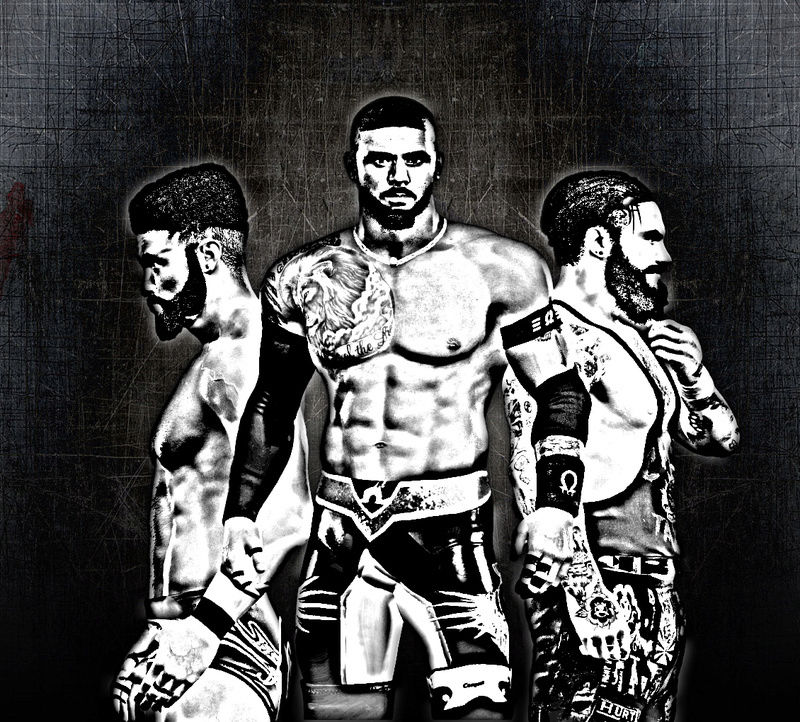 Main Event Star!





Posts

: 797


Join date

: 2015-07-19


Age

: 20


Location

: Hopewell, Virginia



---
Permissions in this forum:
You
cannot
reply to topics in this forum