Fusion & Genesis PPV List!
-Battlescars
-Anarchy Rulz
-Retaliation
-Deathwish
-Requiem
-Exodus
-Validation
-Sacrifice
-CyberSlam
-Dark Carnival
-Point Break
-Regicide
-Wild Card
-Absolution
-Emergence
-Home Coming
-Cause & Effect
-Final Resolution
-Purgatory
-Ascendance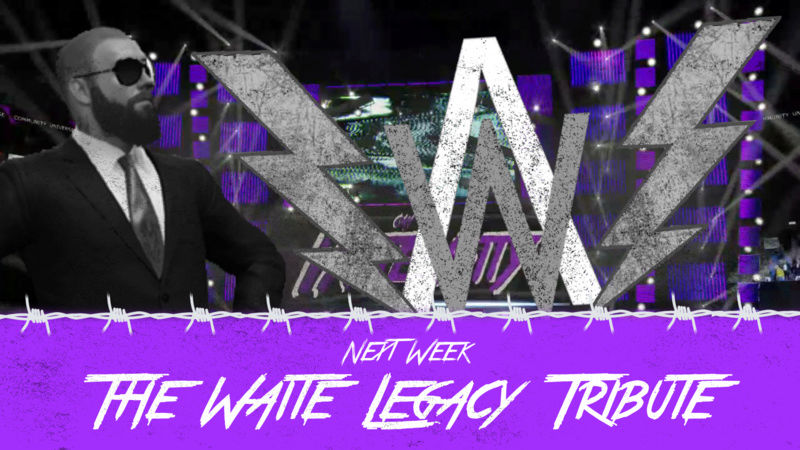 _________________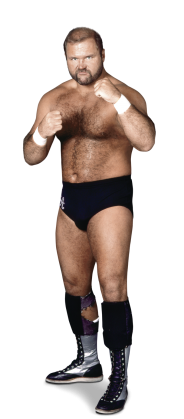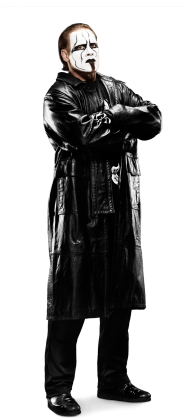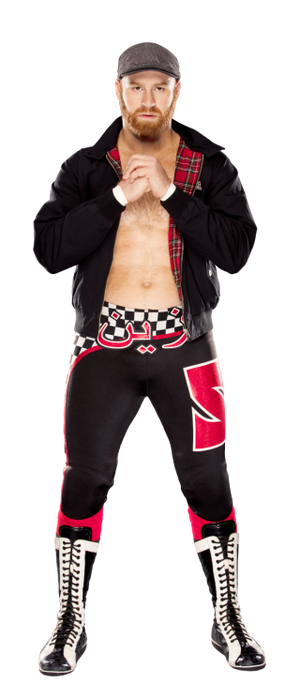 Data Resets : 1
Main Event Star!





Posts

: 843


Join date

: 2015-03-10


Age

: 19


Location

: Australia


Humor

: Dark



Intensity opens up with the former CMV Global Champion Aaron Waite making his entrance. Confetti is being released to the crowd as he comes down the ramp a microphone in hand. As Aaron enters the ring is gestures to the crowd by putting his arms to the sides and bouncing off the ropes towards the hard camera, only to an echo of boo's, before he begins to speak.

Aaron Waite: Ladies and gentlemen I welcome you all to my show. The show of shows. I welcome you to CMV Intensity. Tonight is a special night, not only for me, but for all of you. Tonight the CMV universe gets to learn about the heritage of the Waite name, as well as the greatness that goes along with it for generations!

Aaron smiles at the crowd as they continue to boo him.

Aaron Waite: Let me start off with my Grandfather. My Grandfather was a true hero to many. A war hero in fact. He saved the lives of many other soldiers when he was on those battlefields and earned loads of medals including Australian Operational Service Medal for simply just being there. When he came home he decided to settle down on a farm and continue to work hard until his final breath of greatness left his body.

The crowd does not boo out of respect for the war hero as Aaron continues to speak

Aaron Waite: My father's story is one of hard work and perseverance. He was born deaf in one ear. Making everyday life harder for him to move forward in. But he never wanted to just get handed money, handed checks for sitting at home, on a couch, doing nothing with life. He wanted to go out and explore the world, become successful and help as many people as he could just like his father before him. My father decided to run his own business running support groups to help others like him. He is a hero to many, and did want he wanted to do through hard work… Something defiantly foreign to you fans and most of the locker room in the back.

Some of the crowd boo's Aaron as he only greets them back with a smirk. Most of the crowd continues to be silent as they are conflicted whether to boo or not at the former champion.

Aaron Waite: My mother was your average woman. She did what she could to support her family and was always there if you needed her and she never look day over 30 at the age of 55. She had a saying she always said to me, she didn't come up with it though haha. She would say, "Aaron, if someone hated you for no reason… Give them a reason to hate you." That saying would stick with me to this day. A few years back she was diagnosed with skin cancer, but. Against. All. Odds. She fought through and beat cancer and made it her bitch.

Half the crowd now booing and cheering Aaron.

Aaron Waite: It's obvious that people in this business get jealous over other people's success and will look for any kind of excuse to hate them for it, only for them to look like a baby. Like a loser. Like jealousy is rushing through their veins. Yet with all that jealousy built up inside of them... they still continue to be silent unless you're not around. But I hate to break it to you all. I hate to break it to these haters, but greatness runs through my blood… my ancestors... my family... they are nothing compared to what I am!

The crowd let's out a massive sigh and overwhelming boos towards Waite.

Aaron Waite: Last week I defeated the so called CMV Global Champion. That means I am entitled to a championship opportunity. That means I am better then everyone on this brand. On Unmatched, over on the other side of the company, some people green, all of them yellow. I am… Greatness… At its… GRE..

A familiar theme plays over the speakers in the arena to a huge ovation as Aaron stands in the ring mad at the fact that he is being interrupted.

Open to Hayden
_________________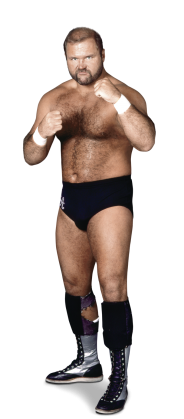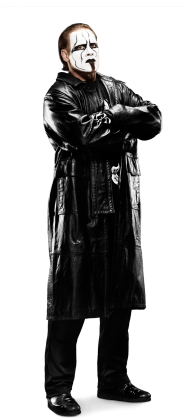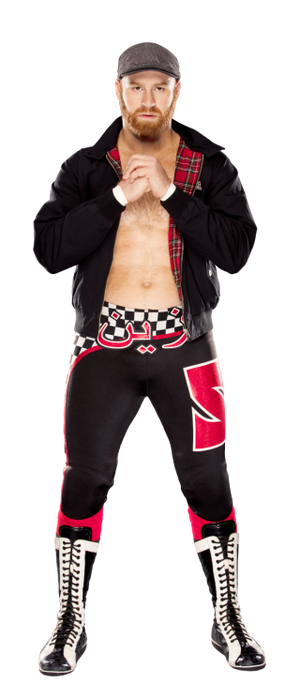 Data Resets : 1
Main Event Star!





Posts

: 843


Join date

: 2015-03-10


Age

: 19


Location

: Australia


Humor

: Dark



The crowd leap to their feet as Aaron Waite turns his head in disgust as the current Intensity General Managers theme hits the PA system to the delight of the fans. Out from the back comes the daughter of Johnny Sampson, the current General Manager of Intensity, Laura Sampson, her arms raised up high into the air as she soaks in the atmosphere generated by the crowd. She makes her way down to the ring as always ensuring she high fives every single member of the crowd over the barricade, doing a full lap of the ring before making her way to the timekeepers area to retrieve herself a microphone, from there she makes her way into the ring to stand face to face with Aaron Waite, who at this point is at a whole new level of pissed. Sampson enters the ring and walks right past the former Dual Champion and spreads her arms out over the top rope to a pop from the crowd she then turns to face Waite who raises the microphone to his mouth however as he talks into it, he realizes it's been cut off. Laura Sampson lets off a slight laugh as Waite throws his microphone out of the ring in anger before she begins talking into her own microphone.
Laura Sampson:
Aaron I think I speak for everyone in this arena when I say I think we've heard quite enough of your voice for one day, I just had to put a stop to all that rambling, you see...
Before Sampson can continue the crowd overwhelm her voice over the PA system with chants of "Thank you Laura" over and over to Aaron's disdain as starts screaming for the crowd to shut up, telling them they're irrelevant, but it is to no avail as Laura Sampson simply continues on with the most childish grin on her face imaginable as she tries to hold in her laughter.
Laura Sampson:
Now as I was saying, Aaron, you can keep talking about how you believe you are the best in this division, but you've had your chances, I don't know how your other experiences have been. But MY brand is all about the rules, and opportunity, and quite frankly Aaron, you've had your opportunity. Not only did you have a rematch for your CMV Global Championship, but you had a chance to earn a shot at Thunder in Tokyo and you blew it, even with the help of Byron Elliott in your corner. It's time to come to terms with it Aaron, your time in the main event has come and gone, at least for now. This is the era of opportunity after all, and it's time for someone else to have that opportunity. However Aaron, you do raise a fair point. You did beat the current CMV Global Champion and so I'll give you a chance, a chance to add more prestige to the Waite family name. In just over a months time we have the CMV Showdown event, where Superstars from both our brand and UnMatched will compete against eachother for various rewards, one of these matches includes a tradition three on three elimination tag team match, and I need a team leader for that Mr. Waite.

As much as you and I don't seem to get along, I know you want whatever show you're on the be THE show to watch in CMV, and you've pointed out flaws in the other three shows in CMV in the past. You see Mr. Waite, I'm not like other General Managers from the past, I'm not one to hold grudges, I really am just a genuine person, I do whats best for our show, I'm doing what is best to continue on the Era of Opportunity put in place by my father, and so I'm offering you a chance Aaron, a chance to lead Team Intensity into battle at Showdown and walk out the winner. BUT, you've been proven to be quite inconsistent over the years and I need you to prove yourself at Thunder in Tokyo, but the catch is, you won't be knowing your opponent until the match itself. But if you can prove yourself to clutch up when it matters, you will lead Team Intensity at Showdown, and if you win, all three members of your team will enter our brands elimination chamber for the CMV Global Championship at UnChained the following month.

There's your chance Aaron, your chance to add even more prestige to the Waite family, the family you have given so much praise to tonight, think of what your entire family has done, your mother who stood up and overcame cancer, but can you overcome this obstacle? Can you lead Intensity to victory at Showdown and follow in the greatness of your family. Because this is it, your chance to get back on top of the world, but you will have to show the world that you truly are...
Laura pauses for a moment to clear her throat...
Laura Sampson:
Greatness, at it's GREATEST!

So what will it be Aaron? Will you accept my offer, or will you continue to bask in your families greatness and sit in their shadow wondering, what if?
Laura Sampson extends a hand out to Aaron Waite, her vintage lovable smile across her face as Aaron Waite looks back and forth for a moment, before reaching out and grabbing her hand, knowing that this is his chance to once again prove to the world that he truly is the cream of the crop. As Laura pulls away, Waite looks at her, he looks as he tries to figure out who his opponent could be, who could possibly stand in his way of leading Intensity to victory at Showdown. The cheers of "Lets go Laura" grow louder around the arena as she raises her arms in the air and her theme hits the PA system as she goes to leave the ring, leaving Aaron to ponder his future.
Open to Gent to interrupt if he so wishes.
_________________
Matthew wrote: Hayden is so much better than Schmidty in every way.
Admin





Posts

: 6328


Join date

: 2015-03-09


Age

: 20


Location

: MizTV


Humor

: Making Sons uncomfortable



Backstage Lisa Evans is seen entering the locker room of Aaron Waite as he is sitting down on his phone.

Lisa Evans : Aaron how do you feel about what transpired in Japan?

Aaron locks his phone and puts it in his pocket, irritated that Lisa is in his locker room.

Aaron Waite : How do you think I feel. Everyone's 'hero' Eric Matthews tried to CHEAT and ROB me out of being captain of team Intensity at Showdown. It's funny though because the old man was too damn slow to get back into the ring... I'm a bad guy, sure. But what he did. What that so called champion tried to do, is pathetic and has no right to be captain of anything. Now please get out of my locker room.

Aaron pulls his phone back out and and starts to make a phone call as Lisa Evans walks out. The camera is still looking at the closed door as you hear Aaron speaking from the inside "I'm sure it would be nice to go to the A show once again. It might take awhile though."
_________________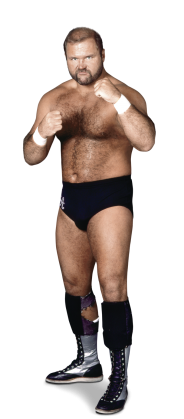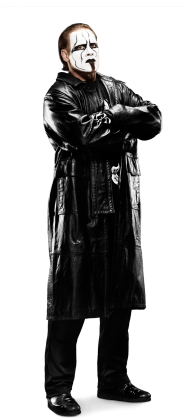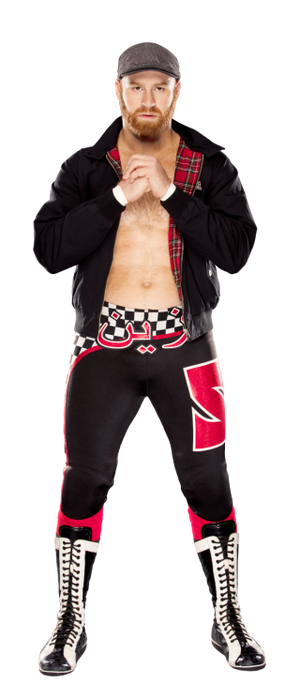 Data Resets : 1
Main Event Star!





Posts

: 843


Join date

: 2015-03-10


Age

: 19


Location

: Australia


Humor

: Dark




Similar topics
---
Permissions in this forum:
You
cannot
reply to topics in this forum