Fusion & Genesis PPV List!
-Battlescars
-Anarchy Rulz
-Retaliation
-Requiem
-Exodus
-CyberSlam
-Tag Team Cup
-Validation
-Dark Carnival
-Point Break
-Regicide
-Wild Card
-Absolution
-Emergence
-Home Coming
-Cause & Effect
-Final Resolution
-Purgatory
-Ascendance
CMV Online Exclusive

Lisa Evans is seen cautiously walking over to sunshine who is sitting alone on some production boxes with his World Championship in his hands. As Lisa begins to speak Sunshine continues to just stare at the championship.

Lisa Evans : Sunshine, congratulations on your win against Luther Thunder tonight but what was your reasoning for attacking Leo Cruz tonight, why'd you do it?

Sunshine : It... hahaha... It's not abooout Leo Cruz. Cruz is just a puppet of the man that I'm interested in. The man that, that will paaaayy for his sins hahaha. He says people have come here to take other peoples spots. Some undeserving. When people come here from another place, people are willing and expecting to eat but none... NONE ARE WILLING TO HUNT. But when I see misfortune, I also see opportunity. When the powers that be are around you, you take them. You grab them. Hahaha, and you become the power. I AM THE WAY. HAhahahaaAHAaha

Sunshine stands up and puts the belt over his shoulder and slaps himself across the face, he then  stops laughing and stares into the eyes of Lisa. Lisa Evans backs up a little bit before asking another question.

Lisa Evans : Ahh, so why now. Why go after Cole Savage now, after all this time?

Sunshine : Because I have this. This championship is what everyone looks to, for motivation, for fame, for achievement. This championship is what Savage wants for his client... and I want to see them both bleed hahahaha. Without the shed of blood there is nooo forgiveness of sin. I am only helping Mr Savage. I am only helping them both. Hahahaaaaha

Sunshine turns and walks away from Lisa who is flabbergasted from the presence of the man with the broken smile as he continues to laugh as the camera fades to black.

_________________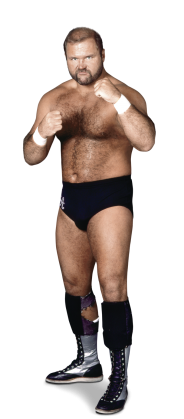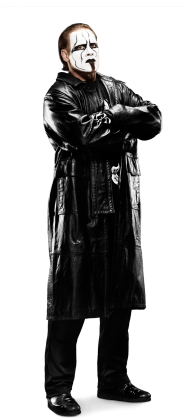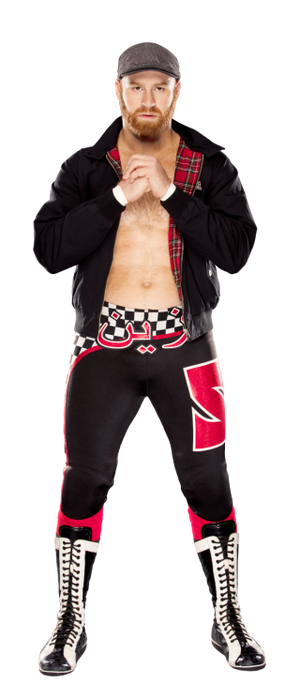 Main Event Star!





Posts

: 793


Join date

: 2015-03-10


Age

: 19


Location

: Australia


Humor

: Dark



CMV UnMatched Card: Ep. 23 (#185)



Sunshine laughing after choke slamming a tired Leo Cruz proceeds to the outside to grab a microphone from the time keepers area. Sunshine, still laughing, rolls back into the ring and sits by the side of a downed Leo Cruz.

Sunshine: hahahaaahaha, oooh look at you. Laying here, lifeless. How will someone tell you how to live your life when your down and out huh? haha hey... hey... What would Savage say about this huh? Does he even care about you anymooorrre?

The crowd boo's as Sunshine continues to speak

Sunshine: Someone thought they could control me once, he used to run this dammmmn show... That was until I ended him haaahaha. Or... Oorrrrr, maybe he still doessss hahahaha.

Sunshine motions as if he is slitting his throat again paying some sort of tribute to Kane. Sunshine then gets up and stomps on Leo, keeping his foot on his chest as he continues to speak.

Sunshine: You are nothing and you will always be nothing. Whether you are along or not, it doesn't matter because you will never have the amount of success that your master truly wants you to have. I wear a mask with a big ol' smile on on but you are the reeeaal joke here, HAhaaahahaaha.



And just like that Sunshine is gone and Leo is left lying there as the show cuts to commercial.
_________________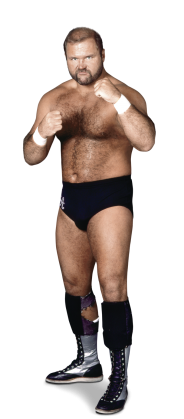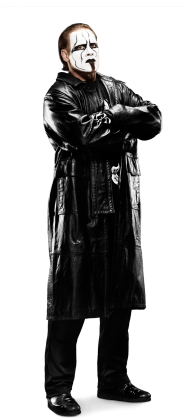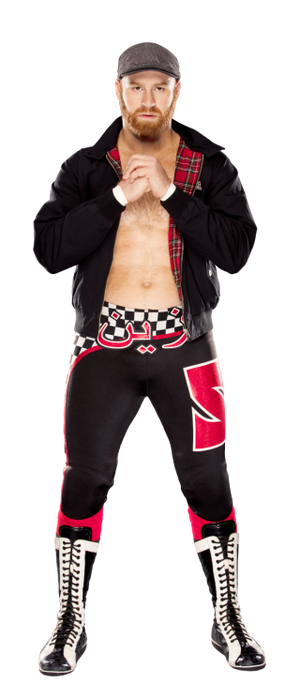 Main Event Star!





Posts

: 793


Join date

: 2015-03-10


Age

: 19


Location

: Australia


Humor

: Dark



UnMatched Ep. 27 (#194)

Sunshine outside the ring waiting for Ringo to stop celebrating his count out victory signals the referee to grab his title and a microphone. As Ringo exits the ring sunshine steps in and watches as Ringo then makes his way up the ramp and into the back.

The crowd starts a "Sunshine Sucks" chant as he stands there in the middle of the ring, title on his shoulder and a microphone in his hand. Sunshine cracks his neck before he begins to speak.

Sunshine: I suck do I? I am YOUR WORLD CHAMPION. Yet no matter how much I have to dominate my opponent, I still suck... This company is just boring. Noooo matter how many times I win, doesn't matter how long a match takes, I'm usually never booorrred. This match, this main event that youuuuu haha, that you all paid for means nothing. Nothing for the past month has mattered and I... Am... Bored.

Sunshine throws his World Championship Title to the ground and continues to speak.

Sunshine: Hahaha I am the most dominant person on this roster, in this damn company. Why? hahaha why? Because everyone is dropping like flies. This loss tonight means absolutely nothing and I'm still on top of the mountain with this strap of leather that people say they sooooo hahaha, sooo desperately want but wont ever come close to getting.

Sunshine paces around the ring as the crowd boo's him.

Sunshine: Leo Cruz after having a mouth piece always say he is destined for greatness, that he should be champion, finally got a shot and failed. With that mouth piece nowhere by his side hahaha. Ringo Maxx, you won by count out tonight haha, gooooooood job but I ensure you that you'll never pin me. At showdown I'll be facing a man by the name of Voice Vindy.... A man no one cares for and no one knows hahaahaha. But then who's next after i beat the shiny blue spandex wearing poser? hahaha. No one, No one is on my level, No one can beat me properly, No one can take the Championship away from me... Because there is no one...

Sunshine picks up his Championship and puts it back over his shoulder.

Sunshine: This company is falling fast on both sides....And I can't wait to watch it burn to the ground...

Sunshine drops the microphone and leaves the ring, oddly without a transmission, Sunshine walks up the ramp and exits through the back
_________________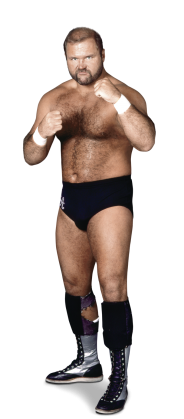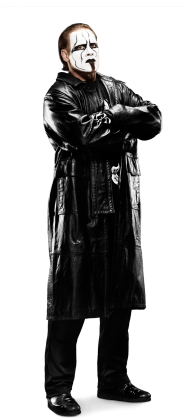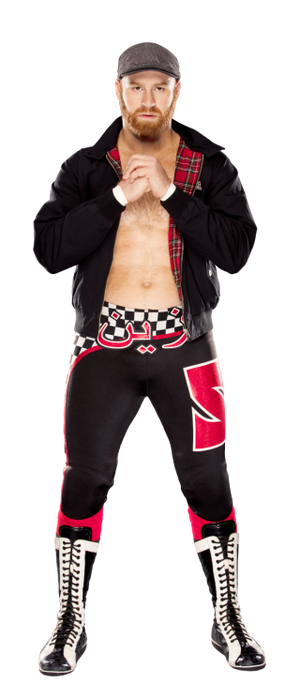 Main Event Star!





Posts

: 793


Join date

: 2015-03-10


Age

: 19


Location

: Australia


Humor

: Dark



CMV UnMatched Card: Ep. 29 (#199)


After the main event of UnMatched DSD is left standing in the ring after his defeat. DSD is left staring into the crowd raising a hand in defeat as he begins to walk to the ropes to exit the ring.



But out of nowhere the CMV World Champion attacks DSD from behind leading him to fall out of the ring. A berserk Sunshine leaves his title in the ring as he goes on the hunt tot he outside. Sunshine grabs DSD by the skull and rams it into the post. Over and over until he sees more red. Listening to the sound of bone and flesh meeting steel.

A bloodied and battered DSD is left laying on the floor as Sunshine goes to taunt the crowd after his vicious attack. Sunshine stands on the barricade and begins to shout. "I AM STILL GOD AROUND HERE!!!". With that said Sunshine turns back to DSD and hits a devastating double foot stomp on a lifeless DSD.

The crowd is not only booing but are in a slight shock from the beating Sunshine is giving DSD, as Sunshine picks up the former champion, DSD spits blood into the face of Sunshine causing him to laugh uncontrollably. He throws the lifeless DSD into the ring as a small pool of blood starts to form on the mat.

Sunshine enters the ring and grabs his CMV World Title and places his foot on DSDs skull. Raising the championship in the air, Sunshine send a message to the whole roster and to DSD as the show goes off the air.
_________________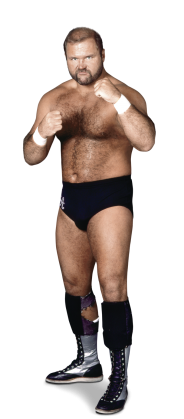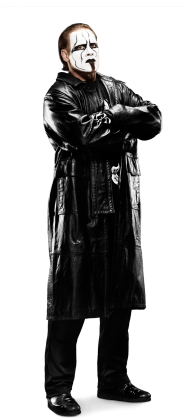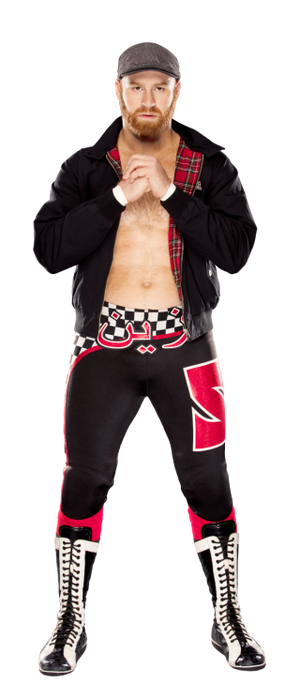 Main Event Star!





Posts

: 793


Join date

: 2015-03-10


Age

: 19


Location

: Australia


Humor

: Dark



CMV UnMatched Card: Ep. 33 (#209)



After last nights main event at Unchained, the retaining CMV World Champion Sunshine makes his way to the ring. Sunshine is seen noticeably limping as he makes his way down the ramp, holding his world title by its strap in one hand while a microphone is in the other.

Sunshine slowly walks up the stairs then turns to the crowd once on the top step. Sunshine then raises his world title above his head as the crowd begins to boo him. Sunshine then enters the ring and begins to speak.

Sunshine: Laaaadies and gentleman.... Still yooouurrrr World Championnnnn!!

The crowd boo's even louder as Sunshine just laughs at their displeasure.

Sunshine: Lets get down to business shall we? ...D...S...D... You yet agaaainnn failed to capture the gold hurrm? You just never can win the big one huh? HAhaahaha, you get sooo mad at me for always coming out on top, and what can I say?

Sunshine drops the title and holds the mic with both hands.

Sunshine: Mr. D'Angelo Saint Daniels, I'm sorry. I'm sorry that you can't win the big one, I am sorry that you have not held the title for over a year, I am sorry that I am the furthest thing from a wrestler, I am sorry... I AM SORRY HAHA. I AM SORRY THAT I AM THE GOD THAT STRIKES DOWN ON THE PEASANTS OF THIS INDUSTRY, I AM SORRY THAT I AM A GOD THAT LEAVES A PATH OF BROKEN BONES WITH A SMILE ON MY FACE!!! ...I''m sorry I can't stop smiling at you D.S.D.

Sunshine starts to pace around the ring as he continues to speak

Sunshine: The only title you may give me D.S.D is World Champion. You called me a Fusion guy... I am above that, JustIn Sane wouldn't be able to lace my boots hahaha. But... Mr. DSD sir, it looks like you may have other issues to worry about in the form of a 100% Egyptian cotton.

The crowd begins to cheer at the mention of Cole Savage as Sunshine pauses.

Sunshine: I can only wonder though... Who is next, who is the next sacrificial lamb... doesn't matter.



Sunshine drops the microphone as the transmission plays. Leaving only the microphone in the ring as the show goes to commercial break.
_________________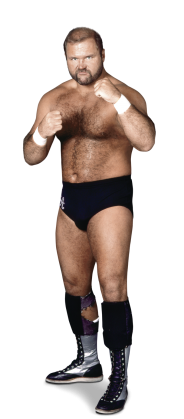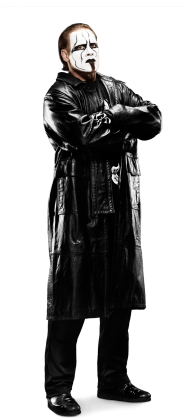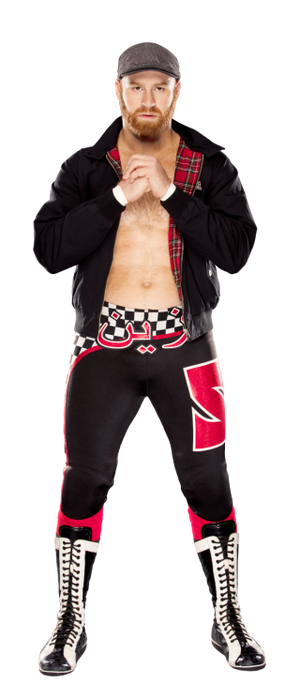 Main Event Star!





Posts

: 793


Join date

: 2015-03-10


Age

: 19


Location

: Australia


Humor

: Dark



CMV UnMatched Card: Ep. 35 (#218)
A disruption plays over the arena as the crowd gets ready for the main event. The graphics in the trons begin to flash and spas out. The crowd is silent as they don't know how to act. But before they know it the graphics are all back to normal but sunshine is now on the titantron as it appears he has hacked into the arena.
Sunshine : ladies annnnd gentleman. Please... Don't try to adjust your television sets, your CMV World Champion is herrreeeeee hahaha, and I have a lot of things to get off my chest. First I am going to ask a question to you all. How many times have you wanted to... Smother, Murder, Invalidate, Lynch, Exterminate ... Every single person around you. Hurrm? Weather you admit to it or not you know you have felt that anger. That drive for brutality, that sensation of pain on your knuckles hahahaha. But lately for me... That drive has been missing.
The past few weeks have been wild for us. We have been weak, we have been careless. She's lost, I've lost, the drive is fading, could say we are running out of fueeelll hahaha. But I want to let you all know, that my drive is being refueled as I speak. My passion for violence is only going to grow as I have reached a point of no return. Everything I once was, everything I used to be are only dead memories now...
When I returned home before contingency I realized how much better I have it now, how much better it is to do as I please. It made me realize how much I want to take away, I used to have nothing but now I have motive, now I know what I want more then the strap I hold, more then the girl, more then anything... I want other people's careers.
There are six things which the LORD hates, Yes, seven which are an abomination to Him: Haughty eyes, a lying tongue, And hands that shed innocent blood, A heart that devises wicked plans, Feet that run rapidly to evil, a false witness who utters lies, And one who spreads strife among brothers. Proverbs 6:16.
I may be no favorite of the lord. But I assure each and every one of you at home and in the arena. I am above and beyond the lord now, and I will only grow stronger as I take away from the unworthy. Every time I see another human being a chill runs up my spine and makes its way up into my brain. A touch of fear that drives me insane, I used to try and fight it until I found what makes it all better. The painful cries and screams of the enemies I have conquered.
I've said it before, and I'll say it again. Bring on the next sacrificial lamb. No matter how many times I may seem to have fallen, I am always on top, I can not be stopped, I will not be stopped. No one can stop the beaten, no one can stop the crooked, no one can stop the man with the broken smile...hahaha...HAHAhahahaaha. HAHAHAHAHAAha
Show then fades to commercial.
_________________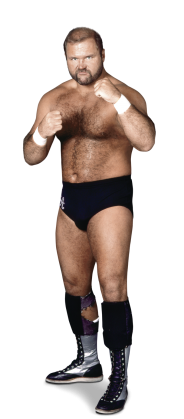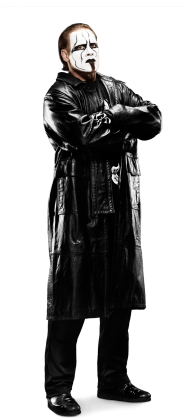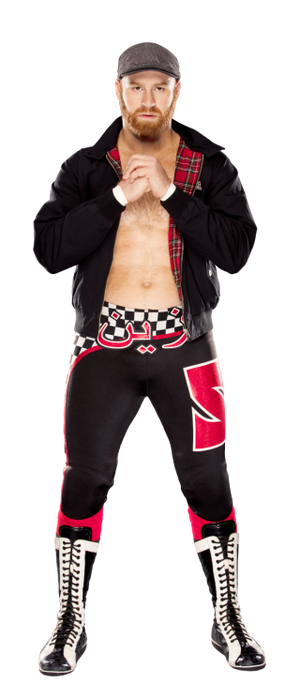 Main Event Star!





Posts

: 793


Join date

: 2015-03-10


Age

: 19


Location

: Australia


Humor

: Dark



CMV Presents: No Remorse

After a crushing defeat, Sunshine, now without the title, sits in the middle of the ring. He appears to be dry heaving, and having a hard time getting to his feet. Sunshine collapses twice before actually getting up, only to then stumble to the ropes for grip.

He lets out small chuckles as he sees medical stuff running down the ramp to his aid. Sunshine tries to kick them away as tries to get out of the squared circle. Sunshine then heads to the time keepers area do grab a microphone. He then stumbles back to the ring and rolls in. Sunshine raises the mic to his mouth, but doesn't say a word. He then lowers the mic, drops it to the floor, then proceeds to roll out of the ring.

In the worst month of his career, Sunshine, with his hands on his hips begins to limp up the ramp. The crowd lets out a mixed reaction once Sunshine finally is at the top of the ramp. Before going behind the curtain, Sunshine looks back to the ring, appearing to soak up all that has been lost in respect, believably and credibility then looks to the ground in pure defeat as he then walks behind the curtain. Fading to black
_________________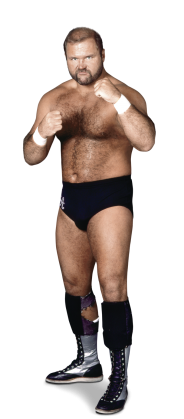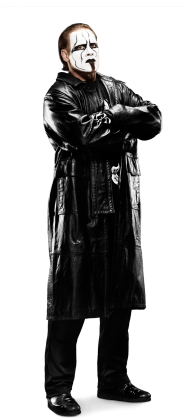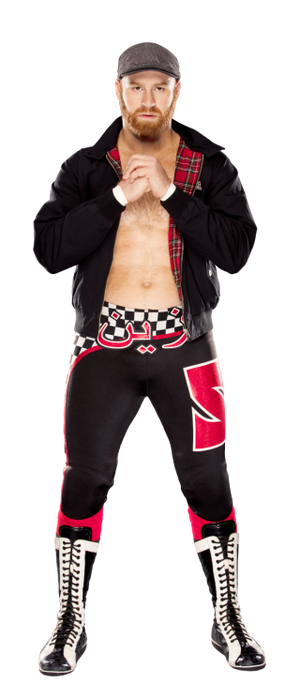 Main Event Star!





Posts

: 793


Join date

: 2015-03-10


Age

: 19


Location

: Australia


Humor

: Dark



CMV Presents: Blood Rush CMV EXCLUSIVE

Lisa Evans is seen running up to Sunshine who is walking down the hall. Lisa tries to catch her breath before asking questions, but Sunshine takes the microphone off of her and begins to speak.

Sunshine : Lisa... CMV Universe... Everything just seems like such a shame right now. I have been apart of the most brutal contests in this beloved business known as pro wrestling, but I can't help but feel that after everything I have done... Hayden still doesn't really know me at all.

Lisa moves out of the shot as Sunshine continues to speak. But Sunshine continues to look in the position where she was standing.

Do you know what it feels like to be cast aside because of a certain look you have that isn't the norm in this world? WHERE EVERYONE JUST JUDGES YOU FOR NO REASON WHAT SO EVER!? DO YOU KNOW WHAT IT FEELS LIKE... to come home to the love of your life only for her to look on in horror as you're covered in scars as well as blood that isn't yours?

Sunshine then turns with a tilt head, steps forward and stares into the camera in one fluid motion. Uncharacteristically not laughing.

I need to introduce you... To my life Hayden, and for those of you out there that can't believe someone like me can find the love of my life, I suggest to you TURN YOUR DAMN TV OFF... Because I... I am dealing with real life! When Mr. Lee Harvey Oswald shot JFK, he was classified as insane. But yet we were the ones watching re-runs again and again. HEY MOM LOOK, THE PRESIDENTS HEAD EXPLODED! When extremists perform acts of terror, we all sit glued behind our phones and tablets as the killers take aim. When a mans home gets burned down to the ground we all hit like. OH BUT WE CAN'T THROW THE GUILTY TO THE GLADIATORS ANYMORE! WE CAN'T GO TO A GOOD OLD HANGING ANYMORE! But at least we can watch Sunshine get beat up on a weekly basis right?

Sunshine now takes a step back but continues to speak

If you thought tonight was harsh, I beg... I plead that any family who loves their children, do not watch the show. I will not be held responsible for my actions. Hayden you are no longer safe. I will not rest until whatever whore it is you go home to... Sees you scared and bloodied.

Sunshine calmly hands the microphone back to Lisa and continues walking down the hall as the camera fades to black
_________________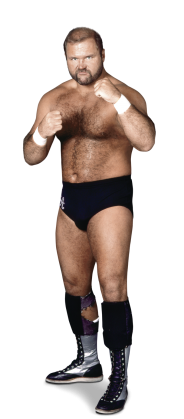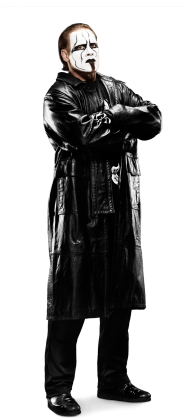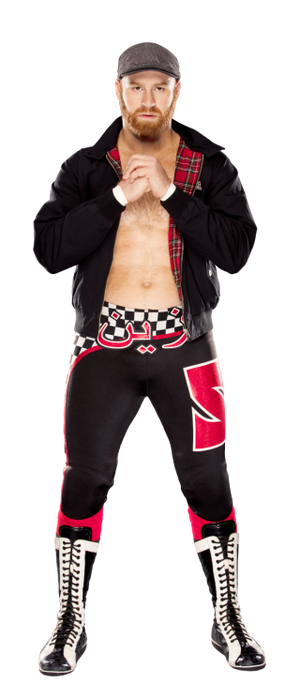 Main Event Star!





Posts

: 793


Join date

: 2015-03-10


Age

: 19


Location

: Australia


Humor

: Dark



---
Permissions in this forum:
You
cannot
reply to topics in this forum