Fusion & Genesis PPV List!
-Battlescars
-Anarchy Rulz
-Retaliation
-Requiem
-Exodus
-CyberSlam
-Tag Team Cup
-Validation
-Dark Carnival
-Point Break
-Regicide
-Wild Card
-Absolution
-Emergence
-Home Coming
-Cause & Effect
-Final Resolution
-Purgatory
-Ascendance
Page 2 of 4 •

1, 2, 3, 4

After the Tag Team Match...

Cassie Maverick wasn't happy. Sure, they won the match and she'd given Emily a helluva beating. Problem was that Cassie felt like she did all the work and Fury took the all the glory. The IC Champ got her title and a mic and confronted her old foe.

"Cut that crappy music off! Bitch, what the heck are ya doin'? Takin' credit for all my hard work ain't ya! I kicked the livin' piss outta Emily and you get the pin after one move? Oh yeah, thanks for all the help during the match too...not! I can't wait to put my belt on the line and cripple ya permanently! Garbage like you don't belong in my ring! Now get the hell outta here before they carry ya out on a goddamn stretcher!"

Cassie glares at Fury and her face gets red from her hatred of this women, fists clenching around the mic and her championship. The cowgirl was more than ready to back up her threats, but knowing Fury, she'd have a few words of her own first...
_________________
My Characters
Rage - Current CMV Global Champion
Cassie Maverick - 2x IC Champion, 2x Vixen's Champion
Mr. Showtime - Former Tag Team Champion
Bill Maverick
Susanna
Valderiss
Aya Ali
Hans Von Braun
Baron von Braun
Thunderbird
Fury had a smug look when she took the pin, if one had listened carefully you would have heard Fury shout over to the cowbitch "Thats how you pin a bitch!".

Once the Ref  hit the three count the urban warrior got back to her feet, but before she could do anything Cassie grabbed her belt and a mic and started ranting at her. Once the Cowbitch had her say, Fury arrogantly approached her at first it looked she was going to strike Cassie as she reached over and grabbed the mic from the cowgirls hand.

"What you think I was doing, Surely the great Cassie Maverick didn't need my help putting down two of Caldwell's lackeys. Besides If i remember rightly back in Fusion i was the one doing all the work in our damn tag matches so it was about time you did some for a change."

Before she continued on Fury snatched the IC belt from Cassie's hand and tossed it out the ring and part way up the ramp.

"You can shut the fuck up about your shitty title, thats what i think about it. Now i've had enough of you and your ranting. Thing is Cassie i know what a jealous bitch you are, your upset that me a 'crippled gimp' got more attention the moment i signed on to this side of CMV than you a 2 time third rate champion. Your mad that No Morality see's me as more of a threat.....Oh don't deny it Cowbitch your an attention seeking whore. I didn't come here looking for the attention i just got it.

You can forget about crippling me permanently, it doesn't matter how hard you or Caldwell try its not gunna happen, you couldn't get it done the first time and your not going to get a chance to try again.

As for getting the hell out of 'your' ring"

Fury drops the mic and gives the Cowbitch double middle fingers.

"Make me!"

_________________
My CAW's:
Fury-2x CMV Vixens Champion 1x CMV Womens IC Champion
Mannoroth
Grid & Animal- The Blood Brothers- 1xTornado Tag Champions
Gavin 'Extreme' Wheeler- The Wanderers -1XTag Team Champion with THE BISH
Jenny Wheeler
Takeshi Matsumoto- New Orient Express -1xTag Team Champion with Mr Showtime
Mr. Black
Lady Maria Del La Cruz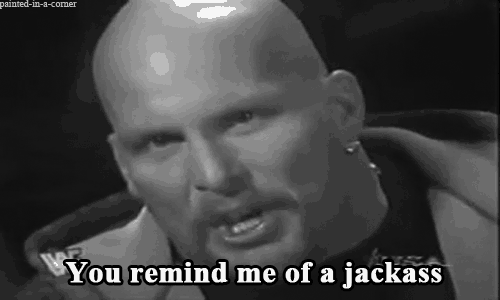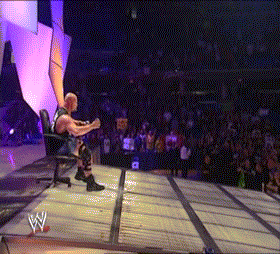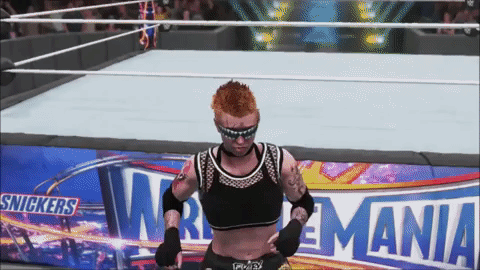 Cassie Maverick had enough and lashed out right after Fury flipped her off. She got a clean right hook to Fury's left eye, but Fury fought back with blows of her own. The crowd approved of this bonus match of sorts as the two vicious vixens traded heavy punches and kicks before rolling around on the mat. The cowgirl had been showing Fury some knowledge of MMA and at one point even tried to lock Fury into a kneebar. The Urban Warrior managed to power herself out of the painful submission attempt. All in all it was a much better fight than the last Rousey and Nunes brawl.

The crowd boos as a swarm of referees came down the ramp to break up the fight. Tried that is. The refs pulled them apart and Cassie kicked one in the balls and Fury clocked one with a punch who was behind the IC Champ as she ducked the blow. For a brief moment, Fury and Cassie united and turned their rage on the refs that dared to interfere. Eventually after two more refs went down, did security arrive to finally restore some order in the ring. No Morality no doubt found the whole spectacle amusing knowing that so long as Fury and Cassie remained divided they'd both fall and Intercontinental Championship would be theirs.
_________________
My Characters
Rage - Current CMV Global Champion
Cassie Maverick - 2x IC Champion, 2x Vixen's Champion
Mr. Showtime - Former Tag Team Champion
Bill Maverick
Susanna
Valderiss
Aya Ali
Hans Von Braun
Baron von Braun
Thunderbird
Fury staggered a little from the Cowbitches left hook, the bitch almost cracked her shades. "You punch like a pussy" she spat as she nailed Cassie with a few punches of her own, suddenly this had turned into a post match brawl the two trading punches and kicks and the crowd thoroughly was enjoying it. Soon the brawl turned into MMA with Cassie trying to get Fury into some painful submissions but the Urban Warrior managed to counter those attempts with some stiff strikes.

After a while though referees entered the ring to try and separate the pair, and it didn't go well for them as Fury and Cassie ended up taking out a number of them. Finally order was restored when security pulled the two apart and out the ring, Cassie was by the announce table while Fury was at the ramp with Security blocking ringside to prevent her from getting at Cowbitch.

Still pissed off Fury spits as she turned to walk up the ramp, only to stop half way up where the IC belt laid. She bent down and picked it up, taking a few seconds to look at it before throwing it at Cassie as she got to the wall of security personal at the bottom of the ramp, the belt hitting Cowbitch pretty hard.

"Don't forget your shitty belt!" Fury shouted before heading backstage to the boilerroom.

_________________
My CAW's:
Fury-2x CMV Vixens Champion 1x CMV Womens IC Champion
Mannoroth
Grid & Animal- The Blood Brothers- 1xTornado Tag Champions
Gavin 'Extreme' Wheeler- The Wanderers -1XTag Team Champion with THE BISH
Jenny Wheeler
Takeshi Matsumoto- New Orient Express -1xTag Team Champion with Mr Showtime
Mr. Black
Lady Maria Del La Cruz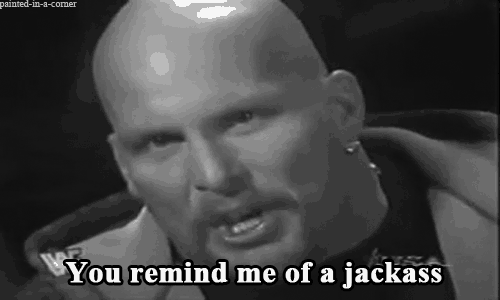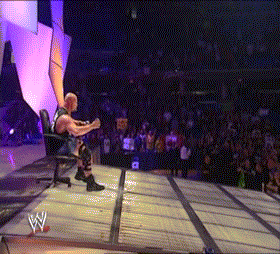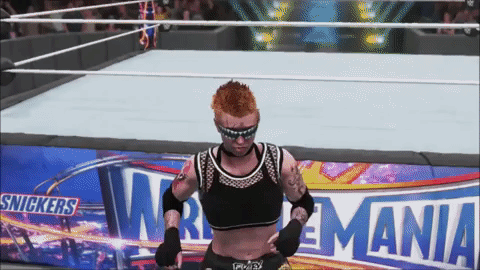 As Fury was being dragged to the back, Cassie was sure to take the opportunity to mock The Urban Warrior, standing tall in the ring with her Womens Intercontinental Championship held high up into the air gloating at Fury with a cocky smirk on her face. However, what Cassie failed to realize was the increase of bodies ringside, as all five members of No Morality group up at the announce table with Cassie still failing to notice the group, the leader, Sophia Caldwell retrieves a microphone from the nearby timekeepers area and catching Cassie by surprise, shouts into the microphone.
Sophia Caldwell:
Oh Caaaaaassieee!!
Cassie turns around greeting No Morality with a surprised expression, and after a few moments transpire and Cassie is allowed to assess the situation, the look of shock turns into a disgruntled gaze knowing exactly what is in her near future. Sophia Caldwell makes her way up the steel steps while the other four members of No Morality stand on each side of the ring, completely surrounding Cassie Maverick, who refuses to back down, holding her title up, readying her guard as Caldwell continues on.
Sophia Caldwell:
Oh little Cassie Maverick, I don't think you quite understood the mistake you made when you decided to cheap shot me at UnChained. I think Fury's fluke success has gotten in your head, because if you look at the records NOBODY in this division has been able to stand and bang with us. We have ended careers Maverick, more damage has been done by us than you and your little "Career killer" could ever do. Let me tell you a fact Cassie, that belt you hold, is a belt I've held twice before, it is a step backwards. I have held it twice, it is not our way to pick up Championships, for we do not need them, we have become the most relevant names in this Division without all of these pathetic belts, these objects, but for you Cassie, I think I may need an exception, if you are seriously looking to make this a triple threat for your belt, it'll be the greatest mistake you've ever done Cassie, I can promise you that. You see what you did at UnChained you opened up a floodgate, a floodgate of pain. I think it's only fair that you feel a small taste of it tonight Cassie. All I can say is, enjoy. No Morality.
Caldwell climbs up to the top turnbuckle and sits there, the microphone in her lap as she watches on with a smile on her face as all four members of No Morality go to enter the ring at the same time, however Cassie most certainly doesn't back down, immediately hitting Cassies Cutter on Jasmine Crossings who tried entering behind her sending crossings rolling out of the ring, however Cassie turns around, only to be boxed into the corner by Compromise and Emily. Cassie looks to throw some hooks but fails to hit Emily, and with the distraction Compromise picks Cassie up like she weighs nothing and throws her into the corner. Compromise walks her down only to recieve a stiff right hook to the face sending her stumbling back, but before Cassie can explode out of the corner, Emily appears from behind Compromise cracking Cassie stiff in the jaw with a knee.

Caldwell can be seen clapping with joy at the sight of Cassie being bullied around the ring. Cassie attempts to shake off the pain as she stumbles out of the corner right into Compromise's boot, flattening Cassie on the mat. But the Womens Intercontinental Champion is known for her heart and immediately scrambles to her feet, staggering back against the ropes, Emily runs towards Cassie looking to hit her hurricanrana but Cassie recovers and hits by the bulls horns sending Emily face first into the mat. Acting only on instinct Cassie turns to face Compromise, but before either Vixen can act Powley comes from behind and smacks Cassie across the back of her head with her patented bat knocking Cassie stiff down to the mat. Caldwell leaps from the top rope and gets down on one knee, looking Cassie in the eyes as she's held in place by Compromise and Powley.
Sophia Caldwell:
This is a message Cassie, you must know by now that Fury's win over me was purely a fluke, you see we had bigger plans than Fury, we were going to let it all slide after UnChained, win or lose, and finish the job later, but the two of you seem to want a piece of us, and what makes it funny, is that the two of you can't even work together for more than five minutes. Cassie I want you to know that your career could have ended tonight, you put up a fight, everyone does, but at the end of the day it all ends the same way. If I wanted to, you'd become the fourth person we send into retirement, but I'll humor you Cassie, and I'll go along with your little games even if that means tearing that pathetic gold strap out of your hands. If you take one thing away from tonight Cassie, let it be known that your career would have ended had I given the order. Think about that after eating my boot.
Before Cassie is able to put the pieces together, Caldwell steps back and superkicks her straight into her face, looking to have finally put the cowgirl to rest for the evening. Caldwell gets to her feet looking at the hard camera as she looks to continue on.
Sophia Caldwell:
I know you're watching Fury, you haven't been able to let go of Cassie's coat tails ever since you fell from grace, never failing to bring up Cassie when you get the chance, knowing full well she made you who you are today, you call it a "shitty belt" but I bet you wouldn't turn down the offer for a title match, one that Cassie has been leading towards. Because deep down you're jealous Fury. Look at what we did to Cassie tonight, look at her laid out on this mat and realize, come to the conclusion that this entire month has been nothing but us getting one up on you, we've been one step ahead. You thought you won at UnChained, but let me ask you one question, at any point did we even attempt to do this to you? No. I was giving you a fair shout, a chance to prove yourself, you're not able, you're not 100%, you're nothing but a broken soldier and if I had given the order, you would have ended up like Cassie tonight, let that sink in Fury, for this month some dire times are in your future.
Caldwell drops the microphone in the center of the ring, picking up Cassies Championship Belt and looking at it in disgust before laying it over the waist of Maverick, and with all five members of No Morality back on their feet, they stand tall in the center of the ring, raising their arms in unison as their theme hits the PA system.
_________________
Matthew wrote: Hayden is so much better than Schmidty in every way.
Admin





Posts

: 6117


Join date

: 2015-03-10


Age

: 20


Location

: MizTV


Humor

: Making Sons uncomfortable



Cassie Maverick was fuming backstage. It was bad enough she had to eat her words now that Amber Briggs had beaten her. But what made her even angrier was the fact Caldwell showed up and distracted her several times during the fight. She snatched the mic from Lisa Evans backstage and glared the the interviewer. It was more than enough to send a chill down Lisa's spine and she ran off.

"No Morality! Now ya done it! Now I'm pissed! You think dealing Fury was bad!? Ya'all ain't seen nothing yet! This here cowgirl likes herself a good ruckus! I'm gonna tear yer cunts apart one by one! Sophia! Yer dead! No Morality is dead! I don't care if it cost's me my IC title neither! I'll do whatever it takes to hurt ya and hurt ya bad!"

Cassie scowls and she had more to say but she screams with rage and tossed the mic up against a window so hard that it cracks the glass. No Morality had certainly gotten to Cassie Maverick this night. But one had to wonder if the fire they lit under the current Women's Intercontinental Champion could ever be put out. It was gambit that could terribly backfire.
_________________
My Characters
Rage - Current CMV Global Champion
Cassie Maverick - 2x IC Champion, 2x Vixen's Champion
Mr. Showtime - Former Tag Team Champion
Bill Maverick
Susanna
Valderiss
Aya Ali
Hans Von Braun
Baron von Braun
Thunderbird
After Sophia Caldwell's defeat, Cassie Maverick decided to come down to the ring and mock the leader of no morality.



Her theme plays and was greeted by a shower of boos as she made her way down the isle. She didn't have the IC belt with her, but the cowgirl wasn't booked for a match so there really was no need to bring it. Cassie smiles and waves to the crowd as if the boos were music to her ears.

"Well, look what we have here! A bonafide and refined loser! Yep that what you are. Maybe you don't have what it takes to be champion anymore. Yer will to fight pales compared to mine. Now I'll admit, you have the look of a champion, but the heart of a coward."

Now that stuck a nerve and Cassie could sense Caldwell seething now. Good. Cassie just hoped she'd do something about it. Just give her a reason to kick her head in.

"What's the matter? Does that make ya mad? You just know deep down that I speak the truth. One day, No Morality will fall before the greatest IC Champion of all time. And when that day comes and piles of yer broken bitches lie dead at my feet, I'll think of ya right here being impotent and weak and I will laugh!"

That was more than enough to trigger a violent response from Caldwell, she slugs Cassie in the jaw and the two vixens tussle, exchanging blows. Cassie however never fought fair. The Champion kicked Caldwell low and left her reeling. The Cowgirl then gets a chair from ringside and clocks Caldwell before she could stand. WACK! Down again was the would be challenger, but Cassie wasn't down yet. WACK WACK WACK! Cassie was fuming and wanted to kill the leader of No Morality. Hurting her wasn't enough, she wanted her dead.

Placing the prone Caldwell's head between the folding steel chair, it was obvious to everybody that Cassie was going to break Caldwell's neck. However a second theme song interrupts Cassie before she could deliver the killer stomp to Caldwell's throat...



The pyro was triggered at the top of the ramp, turning into a wall of fireworks which Fury stood within. A few seconds later the fireworks died down and the Urban Warrior stepped forward down the ramp throwing some punches in the air in time with the last of the pyro from her entrance.

The Warriors in the audience went wild knowing that this intense heat was only going to get alot hotter now. Fury stormed up the steel steps before ducking under the ropes and into the ring, once in the ring she stood before the Cowgirl and the downed Caldwell, it was tense even though she wore shades you just knew that she and Cassie was staring each other down.

However just when it seemed the two would start trading blows, when they interrupted by Caldwell somehow getting back to her feet. Before Cassie could swing at the leader of No Mortality herself, Fury delivered a devastating spear to Caldwell, with Caldwell on the mat Fury laid into her with some mounted punches.

Done with Caldwell for the moment at least Fury grabbed the discarded microphone and looked towards Cassie.

"Now don't be thinkin that I'm just gunna stand by and let you have all the fun with beating the shit out of Caldwell and her lackeys. Oh Hells No, they still have to pay for provoking me in the first place. You can go and protest all you want that you don't need help, but this is a numbers game Cassie. It took all of No Mortality to take one of us down, and I think they made the biggest mistake of their lives pissing us both off at the same time. In the end i'm not doing this to 'help' you i'm doing this for myself.

But now I don't like you and you sure as hell don't like me, but I think right now we should send a message to No Morality and most importantly Caldwell why they shouldn't fuck with either one of us"

Cassie snatches the mic from Fury and pauses taking in the response from the crowd. I was a good reaction for once.

"So yer sayin' you don't wanna piece of me tonight? Well I'll be. Come on over help me finish off this here snake in the grass!"

To the surprise of everyone, Cassie and Fury worked together to lift Caldwell up and drop her down into a double cutter onto the steel chair! This was strong message sent to No Morality. Cassie and Fury weren't the best of friends but united against a common foe. Cassie and Fury then walked up the ramp together and there was some tension between them. Still, no open vixen warfare just yet. Just how this would all play out at the next PPV was anyone's guess.

_________________
My CAW's:
Fury-2x CMV Vixens Champion 1x CMV Womens IC Champion
Mannoroth
Grid & Animal- The Blood Brothers- 1xTornado Tag Champions
Gavin 'Extreme' Wheeler- The Wanderers -1XTag Team Champion with THE BISH
Jenny Wheeler
Takeshi Matsumoto- New Orient Express -1xTag Team Champion with Mr Showtime
Mr. Black
Lady Maria Del La Cruz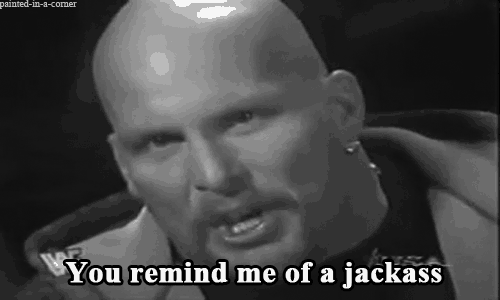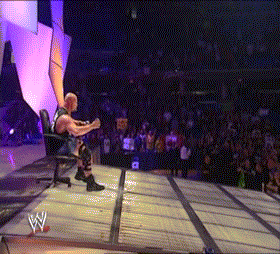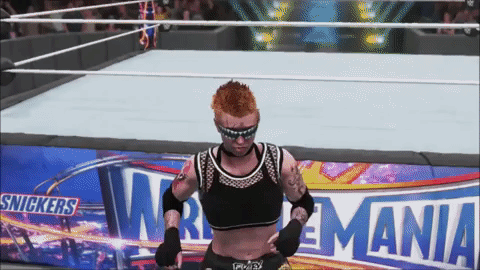 Cassie Maverick was stopped backstage by Lisa Evans and this time the Cowgirl was eager to shed some light on her recent behavior. Before Lisa could say much of anything, Cassie snatched the mic from her hand and spoke, ditching the old formula.

"Yeah, I'm causing quite the ruckus here on Ferocity aren't I? To be honest with ya, I'm loving every moment of it too! I'm not here to make friends, I'm here to to win championships! Right now I'm gunnin' for the Undisputed title and I got it square in my crosshairs! Forget the Queen of Ring, I was well on my way to winning it for the first time. But I wanted to send a message to all the bitches in the back that I'll do whatever it takes to be the champion. I left the so called Queen of the Ring laying in the middle of the ring screaming in pain!"

Cassie Maverick smiles and strokes her hair taking in all the boos as if it was music to her ears. She really didn't give a shit about the fans. She clearly only cared about herself. She continued.

"No Morality can't stop me, nobody can! As for Kitty Quinn Belle, I'm laying a challenge out to her at Blood Rush! I know she's madder at me than a wet hen! Good! I wanna show the whole damn world that Kitty doesn't deserve a shot at the Undisputed Title! The only thing special about Kitty is her entrance...which been stolen by biters wanting her spot! These fans only pop for Quinn Belle's tube men and if that's all she can bring to the table, she could go back home! Fight me Kitty! Show me and prove to all of 'em that yer a contender! If I beatcha...no no no...when I beatcha, I think I should get a title shot too! Seeya soon sugar!"

Cassie Maverick then mockingly blows a kiss for the camera and shoves the mic back into Lisa, kicking a nearby door open as she left.
_________________
My Characters
Rage - Current CMV Global Champion
Cassie Maverick - 2x IC Champion, 2x Vixen's Champion
Mr. Showtime - Former Tag Team Champion
Bill Maverick
Susanna
Valderiss
Aya Ali
Hans Von Braun
Baron von Braun
Thunderbird
Moments after Cassie's last match...

The Cowgirl smiles, extremely cocky and arrogant in her prowess as a top talent in the vixen's division. She knew her time to shine had come once again. She grabbed a mic and had a few words for her opponent just before Blood Rush.

"You see that! Yeah, I'm everything I said I am and more! I just showed all ya'all that I don't need some stupid tourny to get my shot! Nah, I'm gonna beat Quinn Belle's ass to get my title shot! Yer lookin' at the next Undisputed Champion! That there title is gonna look mighty nice around this gorgeous and sexy waist. Yep, nothin' personal Quinn Belle but yer not half the fighter I am. I'm gonna show it to the whole damn world at Blood Rush! Count yer blessings bitch, cause after Blood Rush yer not gonna have many of them left!"

Cassie then tossed the mic down hard into the mat and storms off into the crowd, she'd be headed to the nearest bar and plan out her fight with Quinn Belle. The fans were in for a helluva fight in just few days!
_________________
My Characters
Rage - Current CMV Global Champion
Cassie Maverick - 2x IC Champion, 2x Vixen's Champion
Mr. Showtime - Former Tag Team Champion
Bill Maverick
Susanna
Valderiss
Aya Ali
Hans Von Braun
Baron von Braun
Thunderbird
Page 2 of 4 •

1, 2, 3, 4

---
Permissions in this forum:
You
cannot
reply to topics in this forum