Fusion & Genesis PPV List!
-Battlescars
-Anarchy Rulz
-Retaliation
-Deathwish
-Requiem
-Exodus
-Validation
-Sacrifice
-CyberSlam
-Dark Carnival
-Point Break
-Regicide
-Wild Card
-Absolution
-Emergence
-Home Coming
-Cause & Effect
-Final Resolution
-Purgatory
-Ascendance
6 Vixen Battle Royal

Fusion starts with a bang as 6 fresh faced vixens compete for a chance to go 1 on 1 with the Vixens Champion Jade Divine. The match starts out with a mass brawl and 2 vixens in Nicole Cassidy and Amanda Davis got eliminated very early into the match and the 4 surviving vixens are left to fight it out, The 4 vixens split into pairs take it to one another Debra Cox and Morgan Black fighting on one side of the ring and Alexia Stroud and Ally Cage fighting on the other, throughout the match Alexia Stroud is seen dominating Ally Cage using her power to her advantage on the quicker more agile Cage. Debra Cox is eliminated by Morgan Black after a back and  forth battle throughout the match. In what could be the spot of the night a dominating Stroud laid both Black and Cage on the ropes and hit the pair with 2 Exploder suplexes to eliminate them from the Battle Royal granting her the victory and the chance at the Vixens Title.

Jay Davis vs Justin Sane

In a match where Jay Davis had nothing to lose and everything to gain. Sane was put in a must win situation or face losing all credibility he built up over his title reign. Jay Davis started off strong knowing he had with something to prove if he would come out of this with any integrity whatsoever but Sane is the champion for a  reason and that was shown tonight, showcasing the recognizable style of offense he's known for using every part of his body to inflict the maximum amount of pain  on his opponent, exhibiting a new finisher in the 'Dream Crusher' (a devastating super kick with an fitting name in this case) to put Davis down for the 3 count it looks like the champion is going to continue his dominance in season 4. Though misplaced, the gall Jay had to call Sane out is almost respectable. If a more compelling argument was made to actually back up his claims maybe people would have welcomed the new challenger Davis backed the big dog into the corner and was surprised when it bit him.

Nick Blake/Paul Divine Promo

Nick Blake comes down to the ring a permanent scowl written across his face. Blake cuts a disrespectful promo berating the fans and the guys backstage and then calls out who other than Paul Divine. After hearing enough Paul comes out and challenges Blake to a match, Blake and Divine exchange verbal blows and Blake explains how he only fights on his terms leaving a speechless Paul in the ring

Xander Slate and Pierre Thompson Backstage Brawl

Breaking News makes its way through CMV that a confrontation breaks out between Xander Slate and Pierre Thompson that has Cameramen scrambling to the backstage area we get a live video feed of the fight both superstars tumble from wall to wall into locker rooms and through gorilla, after getting hit by a Slate by Slate and a Slatewalk Slam on to the cold concrete floor Pierre is incapacitated and gets treated by medical personnel while Xander is held back from inflicting more damage to the unconscious Thompson.

HellHounds vs Black Strike Renegades

Set on making a huge impact in the Tag Team division The Hellhounds start off the match strongly with Dallas Chandler using a enthusiastic offense to take it to Animal, raining right hands, powerful grapples and some great counters, after tagging in Gabriel the pace of the match slows down and we see The Black Strike Renegades come into their own as the methodical offense of Grid and Animal dismantle The Hellhounds and after hitting some explosive power moves and cutting off any hope of a tag to Chandler The Black Strike Renegades win the bout after a incomprehensible almost physically impossible 450 splash from Animal then the 7'4 Grid takes to the top turnbuckle to hit a moonsault almost hitting his head on the mat he's that tall!

Adam Adams vs Bannon

Both coming into the match with a losses at Exodus Adams and Bannon look for a fresh start for the upcoming season, Adams starts of the match with a blistering offense  combining strong strikes with unbelievable feats of strength and acrobatic dives from the top rope, Later in the match Adams targeted Bannon's head with knee strikes and ultimately opening up a cut on Bannons forehead after dominating Bannon for most of the match Adams downfall came from high risk offense that opened up some big counter opportunity for  Bannon to finally take control of the match and after hitting the Sedative on Adams twice Bannon put him down for the 3 count

Jade Divine vs Alexia Stroud (Vixens Championship)

Looking to continue where she left off from last season Jade Divine showed no mercy in her absolute domination of Alexia Stroud, using every inch of the ring in her attack. After a brutal onslaught from Americas Sweetheart Jade Divine lifted her opponent on to the top turnbuckle spider suplexing her down with authority and finally hitting a Divine Arrow and putting Stroud down for the 3 count.

Megan Cooper vs Amber Briggs

Megan Cooper came into this match with a chip on her shoulder after beating Jade Divine twice, once in singles competition and once in tag team action in a steel cage match, Amber Briggs the 1st ever and Longest reigning Vixens champion also came into this match to show that she can still get it done in the ring and perhaps reclaim that top spot that she had once dominated. The match started off as a intense grappling masterclass as both vixens showcased their various and diverse move sets including a broad variety of suplexes, one moment that changed the entire bearing of the match is when Amber Briggs was desperately trying to get free from a cross arm neck breaker and resorted to a strong kick to the groin of Megan Cooper. Taking advantage of the window she created, Briggs changed up her style to a more strike based offense. Later into the match both competitors seemed to be more aggressive in their fighting styles after a long back and forth match up Cooper started to target Briggs head with vicious striking power and devastating combos which contributed towards the victory Cooper picked up after an even match.

The New Gods vs Party Hard

2 Brand new teams debuted tonight in one of tonight's co-main events. After a momentous introduction to the CMV universe The New Gods take on a brash Party Hard in a  Tag Team match. Both teams showed off their unique styles of offense in a very hard fought match at one point Party Hard looked to be dominating the match by cutting off the New Gods half of the ring and making sure Crimson could not get the tag to Frost at any point for the beginning of the match, after taking a beating from both members of Party Hard Crimson finally made a much needed tag to Frost and this is where the momentum shifted for the New Gods, after stringing together a stinging offense Frost got over zealous and his taunting almost cost his team the win when Party hard came back with some of their signature moves and explosive offensive style After tagging Crimson in the match took a turn for the worst (for Party Hard) bringing it to both members Crimson hit a huge Butterfly Piledriver to close out the match and get their debut win stabilizing themselves as a threat to the rest of the tag team division.

Chris Andrews vs Billy Weaver (Anarchy Championship)

The match starts as Andrews and Weaver trade blows and slams, the match quickly morphs into a hard hitting fight as the brawl spills out to ringside foreign objects are strewn aroud the arena, after a few hard hits from various objects both competitors tumble back into the ring, after gaining an inch Weaver takes a mile and hastily climbs to the top rope gliding through the air slamming his forehead into the ribs of the bloody brit after putting his career in the balance the complexion of the match changes as explosive offense from weaver is met with strong strikes and power moves by Andrews the pace of the match quickens and both competitors chain together counter after counter with finally Weaver coming out on top he covers Andrews for the 1,2...3. NO the ref didn't count the three! Weaver argues with referee but to no avail and gives time to Andrews who now takes control of the match, after some heavy blows to the head and back Andrews winds up his hand and unleashes a vicious uppercut followed by REVENGAAH! the referee starts to count as the hand comes down for the 3 count Weavers shoulder just creeps up to break the count, The Bloody Brit gives a credulous look to the referee, shocked and in disbelief Andrews grabs Weaver by his shirt and drags him to his feet winding up his arm a 2nd time cracking his knuckles against the chin of Everyone's Favorite Cousin. Learning from his last failed pinfall Andrews beckons for Weaver to stand up Weaver using the ropes as a crutch showing the heart he is renowned for spinning him around Andrews hits the almost unconscious Billy with a 2nd REVENGAAAH! and finally puts him down for the 3 count, clutching his ribs and back of the neck he grabs the title and hoists it high into the air the picture fades as Fusion closes out.
Last edited by Gumblesaur on Tue Oct 25, 2016 6:54 pm; edited 2 times in total
Main Event Star!





Posts

: 931


Join date

: 2016-07-22


Age

: 21


Location

: Cardiff, Wales


Humor

: Dry



I'm really tired so there's probably quite a lot of grammar/spelling mistakes, i'll clean it up tomorrow. Also please leave feedback ty.
_________________
Main Event Star!





Posts

: 931


Join date

: 2016-07-22


Age

: 21


Location

: Cardiff, Wales


Humor

: Dry



Is this going to be a recurring thing you do? As someone who doesn't always watch the show this was fantastic to just read and see what happened.
_________________
GT: Alveuss
(I may or may not add you back)
Jacob Ziegler
- 2x Anarchy Champion, 1x Mr Money in the Bank, 1x BFF of Shane Scott, 2017 Newcomer of the Year
Rubik
- 1x Light Heavyweight Champion
Main Event Star!





Posts

: 1245


Join date

: 2015-11-29


Age

: 21


Location

: Glasgow, Scotland



To answer your question, Alveuss, yes. Gumble's doing Fusion and I'm doing Genesis.
_________________
Tim LaFave (Genesis)
Nick Blake (Fusion)
Shiloh Gray (Fusion)
Voice Vindy (Fusion)
Aerora (Ferocity)
Credit to Aaron for the avatar.
Main Event Star!





Posts

: 2297


Join date

: 2015-08-29


Age

: 25


Location

: New York


Humor

: Slapstick



_________________
Accomplishments :

2018 Heel of the Year as Schmidty
2018 Newcomer of the Year as Schmidty
2018 Face of the Year as Bob Luger
2018 Promoer of the Year
1x European Champion as Schmidty
2x United States Champion as Schmidty
1x Undisputed Champion as Schmidty
2x Alpha World Champion as Bob Luger
1x Tag Team Champion as Murdoc
1x Tag Team Champion as Freddy Osborne
2x Light Heavyweight Champion as Billy Weaver
1x Light Heavyweight Champion as Bryce Hurt
RAW POWER
Main Event Star!





Posts

: 3455


Join date

: 2015-09-19


Age

: 21


Humor

: Neville thinking he could keep up with Enzo.



This was a really good read! 10/10
_________________
Midcard Playboy





Posts

: 421


Join date

: 2015-03-09


Location

: Chicago



_________________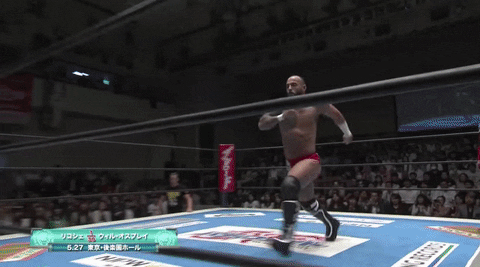 Main Event Star!





Posts

: 952


Join date

: 2016-06-10


Age

: 14



_________________
Matthew wrote: Hayden is so much better than Schmidty in every way.
Admin





Posts

: 6332


Join date

: 2015-03-09


Age

: 20


Location

: MizTV


Humor

: Making Sons uncomfortable



---
Permissions in this forum:
You
cannot
reply to topics in this forum