Fusion & Genesis PPV List!
-Battlescars
-Anarchy Rulz
-Retaliation
-Deathwish
-Requiem
-Exodus
-Validation
-Sacrifice
-CyberSlam
-Dark Carnival
-Point Break
-Regicide
-Wild Card
-Absolution
-Emergence
-Home Coming
-Cause & Effect
-Final Resolution
-Purgatory
-Ascendance
Page 1 of 3 • 1, 2, 3

As Unmatched rolls on D'Angelo Saint Daniels' theme plays on the PA system causing the crowd to pop he eventually makes his way out, from the back with a microphone in hand
DSD stands at the top of the ramp for a moment embracing the cheers from the crowd
DSD makes his way down to the ring wasting no time into addressing a few things

-DSD-
You know you'd think I'd come out and start complaining and hollering of how I was robbed. I have every reason in the world to complain on how after everything I've gone through to finally have another shot at the World Heavyweight Championship something everyone has been waiting for since Episode 100. It's not supposed to be this way, I'm supposed to be standing here tonight you're NEW World Heavyweight Champion but I'm not... and I know what you all are thinking "DSD can't get the job done" "He just can't win the big one anymore can he." So much chasing, so many failed attempts at climbing the ladder, so many missed opportunities and chances but then finally DSD can have his real shot and I blew it. It should've been D'Angelo Saint Daniels vs. Marko Punish but no, once again that insecure broken down bitch makes it all about himself and had to be thrown into the mix and on top of that Ringo Maxx winning a full blown round robin inserting himself into my match then Sunshine delivers a codebreaker to lay me out cold in the middle of the ring so that scavenger Ringo Maxx can take advantage of me as if he's Bill fucking Cosby....
Which reminds me, who the hell is even Ringo Maxx? Why does Unmatched and even Intensity for the matter continue to sign these Fusion rejects? I know it's bad over there and we're desperate for "talent" but if we're going to continue to sign these poor man version of titanic we're going to sink ourselves. Now I don't mean to shoot from the hip ladies and gentlemen but maybe this is why we have reached a plateau as of late. There are two types of people in this business, there are sheep and there are wolves. And I can see that are GM is a sheep because she doesn't have the backbone to be an independent women but instead plays side chick for the only wolf in the entire situation and that's you Sunshine
I mean sure you're World Heavyweight Champion now but let's be real here you've been around here longer than I have and everyone knows how good you can be...
You've beaten so many big names like Xander Slate, Levi Marta, Wolfe, even the man himself Cyborg but I'm light years ahead of them and they don't wrestle like me, they have all vanished into obscurity and I am glad you were the one to snatch the title from me and I bet that made you happy didn't it? WELL I'M STILL HERE AND I'M NOT GOING ANYWHERE. And you want to know what's NEXT for D'Angelo St. Daniels HUH?! I'll tell you......

DSD's microphone cuts out before he can finish
(Krzy pls respond)
_________________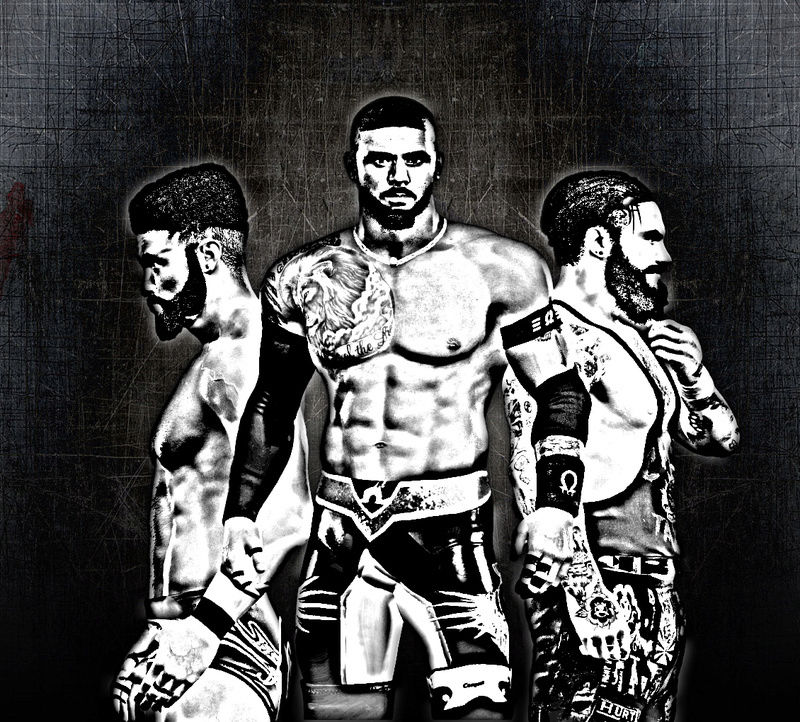 Main Event Star!





Posts

: 839


Join date

: 2015-07-19


Age

: 20


Location

: Hopewell, Virginia



Darkness.


The arena is completely bathed in darkness as if the power suddenly went out.


But we know that's too simple of an explanation. Right now it's just a matter of what will happen when the lights come back on.


As quickly as they went out, they come back on.


And there he is.


The crowd roars as the man DSD just name dropped, Cyborg, stands before the agitated loser of the fatal four way match. DSD tries, he tries with every fiber of his being, drawing on his years of experience in the business to remain calm--to keep his composure.


But it's all for naught.


The hulking figure of a man stands before him, towers over him, looking the stunned DSD dead in the eyes. Cyborg doesn't move; he doesn't say a word. Yet his presence alone gives off a threatening aura, as if the slightest shift in...in something, anything could set him off--like a leaf that's somehow able to tip the scales.


The crowd more than makes up for the silence that fills the ring, chanting "Cy-borg" over and over again, sore throats and tired voices be damned. They need the man who's had one of the most intriguing career paths in CMV history to hear, to feel, how genuinely pleased they are to see him back, in ring gear nonetheless.


Cyborg takes a steady, sure step in DSD's direction, and in a smooth motion he takes the microphone from DSD's hand. The crowd falls into a hush after having worked themselves up into a frenzy just moments before. It's as if a switch was flipped.


Cyborg's voice, as calmly menacing as it always has been, is enough to send chills down spines and raise goosebumps on flesh. He never looks away from DSD as he speaks.


-Cyborg-
It's amusing that you thought you were safe after all this time. How bold you've grown...or maybe that's stupidity.


Cyborg chuckles to himself softly.


-Cyborg-
Maybe it was wishful thinking to make yourself believe that I had forgotten about you… or that Suraci could truly stand in my place. No. He was the calm for the storm. A man with a fatal flaw: he has a heart...a conscience that stops him from being able to do what needs to be done.


Cyborg's lips curl up into a sinister smirk.


-Cyborg-
I took it personally when you made the false claim that YOU were the one who brings pain. But you're no monster. Just a man. And that's the biggest flaw that no talk, no hype and nothing you can do in the ring can change. I promised you that I'll show you pain, that I'll teach you the meaning of what it means to suffer, to beg for mercy...maybe even your life. I'm here to collect on that promise.


The crowd bursts into cheers, the idea of a match between these two titans of the business exciting them far too much for them to remain silent any longer. DSD takes a step away from Cyborg, but doesn't break eye contact as if losing sight of Cyborg, as impossible as that may seem, would be all that it took to set the former World Champion off. The Gate City God motions that he needs a microphone, a new one of course, it's not worth the risk of trying to take the old one back from Cyborg. Once he gets the mic, DSD raises it up to his mouth to speak...that is until Cole Savage's theme cuts him off.


The latest model of the most expensive luxury car rolls out onto the stage and dozens of cameras flash as the fans in attendance hope they can get a momento they could keep for a lifetime..or sell for thousands on the internet. The front door opens and out steps Savage, dressed to the nines in a suit that only a man that makes as much money as he does can provide.


Still blown away by Savage's valiant efforts against the dominant Justin Sane, the people here in this sold-out arena start a chant of "You Still Got It!" A chant that brings a smile too the face of the man whose ego couldn't possibly get any bigger.


-Savage-
I never lost it! Not my skill in the ring, not my talent on the microphone and certainly not my dedication to seeing to it that each and every one of my clients achieve as much success as possible. But you know what I didn't foresee before my transition to a managerial role? The politicking, the mismanagement and the bias against everyone associated with me despite the fact that everything that I touch turns to GOLD!


Savage whips off his shades and looks all around him at crowd, and then rests his eyes on DSD.


-Savage-
All season long, Leo Cruz and I had to scratch and claw for everything that we got in this company. I hate to use such cliched terms, but nothing sums it up better. Our hands were stained red, our fingers numb and raw from the effort that we put into building his career and establishing his legacy. The problem was that while Leo Cruz was told that we would have to work his way from the bottom, rejects came flooding in from Fusion and Intensity like peasants from a flood to take opportunities that should have belonged to my client.

Savage whips off his glasses, his look of disgust punctuated by his glare.


-Savage-
What happened to loyalty? What happened to taking care of your own? Just take a look at the poster? Where is the face of the man who has been the face of this brand since its inception? Instead we're parading the faces of men who came crawling to this show because they plateaued. Why wasn't Sunshine forced to compete in the King of the Ring to get a title match? Why did Marko Punish get the luxury of skipping straight to the front of the line.  You don't have to tell me that life isn't fair, but somebody needs to explain why in the world is the most talented wrestler on UnMatched being passed over for has beens and have nots!


Savage begins make his way down to the ring.


-Savage-
And I got sick of it! But I'm not a man to make rash actions. I tried to lead by example. I could have chosen anyone in the world to face Zack Starr. Yet I choose Tops Newsome. I gave him the ball to show that loyalty to a brand should mean something; I allowed him the privilege of being an acquaintance of Cole Savage only for him to squander that chance. That's when I had to take matters into my own hands. If UnMatched wants wrestlers from Fusion so badly, then I decided that I was going to give them the cream of the crop. It was then that I decided to call upon my BEST friend to help me fight this war.


The former two-time Hardcore Champion is now in the ring and stands side by side with Cyborg and across the ring from DSD.


-Savage-
And we're going to start with one of the few relevant originals this brand has left. That's you, DSD. You came out here running your mouth and looking for trouble and now you've found just that. One by one with Cyborg's help, all who have wronged me will get what they deserve...as they say.




open to gent
After waiting days for DSD to respond and being treated to nothing by silence, Savage shakes his head.


- Cole Savage -
Funny. A few minutes ago you couldn't stop running your mouth...yet now you could hear a pin drop. Are you starting to feel the weight of the consequences on your shoulders. The weight that's slowly pushing you deep into the ground until you're six feet under? It's a little too late to bite your tongue. Now's the time when you'll have to answer to the man who's name you dared to mention. Then, once he's done with you, Cyborg will work with me to eradicate all of the people who dared get in Leo Cruz' way.


The crowd cheers loudly at the mention of Cruz' name.


- Cole Savage -
They think they can sweep him aside every single time that they find their flavor of the month. Not anymore. Now we're going to see how long this ship can float when all the men this company relied on are no more. DSD, I know this sounds all doom and gloom, and I'd hate for you to be all depressed in the weeks leading up to what will be a historic moment. Forget about the glass seeming half empty--you're just looking at things the wrong way! The glass is actually half full when you realize that when Cyborg makes his debut at Thunder in Tokyo it'll be you, DSD...you who will be Cyborg's very first opponent.


Savage could have ended on that high note, instead a wicked grin passes over his face.


- Cole Savage -
It's a shame that in that very same match Cyborg will be your last opponent.


With the crowd buzzing at Savage taking it upon himself to make that match official, Savage and Cyborg exit the ring together, neither bothering to look back at DSD as they exit the arena.



_________________
After beating Morgan Jackson DSD calls to the timekeepers area for a microphone

-DSD-
Cyborg, Cyborg, Cyborg you really open up that pits of hell for you and I will unleash my demons onto you. Do you even know how furious I am right now and you got the guts to be walking out here on my turf and then you have Cole Savage to blah blah blah blah blah NO ONE CARES I don't care. No one cares about Leo Cruz, no one cares about you righting what you thing is wrong, but you continue to run your mouth......
I give you props for all that you try to do for the little guy but you don't understand that while you've been talking about Leo Cruz, Omega Lee, and that autistic man but as long as they associate theirselves with an egomaniacal, self-aggrandizing con-man like Cole Savage they will not make it anywhere and continue to fall you in this endless chase for gold, I've been scratching for gold everywhere I go showing why I am the only God in the fighting world. Now Savage perhaps that innercranial anemia from hardcore matches has made you slightly psychotic because what you're doing with Cyborg essentially asking him to commit suicide by having him face me in Tokyo. You know maybe you'd be better off having him lay in a bath tub and drop a toaster in with him because that would be much less painful than what I have in store for him. Cyborg we were meant to fight back at iMPLOSION II but you sent me Suraci instead and we damn near killed each other causing so much pain and blood shed and I enjoyed every second of it so when you say Suraci wasn't even meant to be a replacement for you all you've done is get me excited because in two weeks time I am going to beat you and batter you and bloody you so unmercifully that you will see that I am the Most Dangerous God on the Planet but let's be honest here Cyborg we're not actually going to war and I'm not going to kill you. I'm a peaceful guy....really I like to chill I don't go looking for trouble but if you push me it gets ugly real fast......Suraci was your warning
You will be returned, I will send you back, but I send you back a mere shell of the man you once were, a battered, beaten version of yourself.
D'Angelo Saint Daniels RUNS CMV, D'Angelo Saint Daniels RUNS the wrestling world, I run things and just like I told Suraci you look into these eyes Cyborg and take a good hard look and while you do that you can also take your reputation and you can shove it up your ass

On that note DSD exits the ring to the crowds cheers
_________________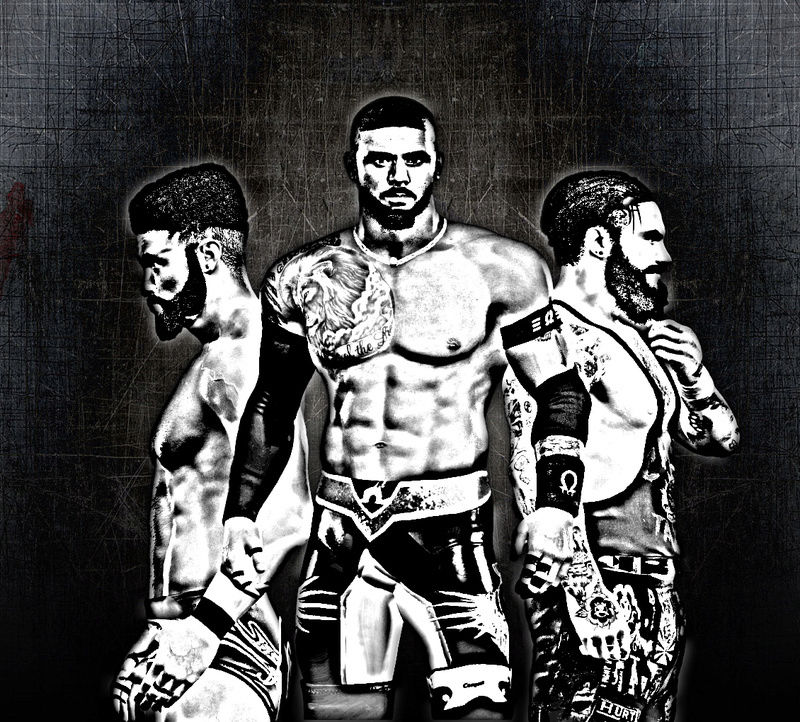 Main Event Star!





Posts

: 839


Join date

: 2015-07-19


Age

: 20


Location

: Hopewell, Virginia



Cole Savage is spotted in his skybox watching the final moments of DSD's post-match segment. Savage chuckles and shakes his head as the video ends, then takes a long, satisfying drink out of a cup he then places on the table next to him. Savage leans back in his chair and presses the tip of his fingers together as if in deep thought.

-Cole Savage-
DSD, my, my, it's fascinating how vocal you are now that Cyborg isn't anywhere near you. Wasn't it just like week when the three of us stood there waiting for you to have the guts to run your mouth, only for you to stay silent? I guess the distance has made you feel a little bold, a little safer to say as you please without any consequences. I thought we were past thinking that was true?

DSD, instead of trying to look tough and putting up a final stand, you should be saying your goodbyes to the fans who never cared for you and who always loved you less than they did Brett Angel. DSD, you should go find whatever corner of hell Kane is and thank him for overshadowing everything that you did while you were his lackey. DSD, take a night off and have a nice home-cooked meal with the Sampson family. Look both Johnny and his precious daughter in the eyes and wish them well for how much they valued the likes of Sunshine and Marko Punish over you, despite you being here first. Despite you bleeding for this brand and giving it everything you've gotten day after day.

Because let's be honest, DSD. Let's just put it out there in the open and admit that as it stands right now you're a...let's call it a well-traveled man who's been on the hunt outside of this company's bubble looking for the respect that the powers that be here just won't give you. The way that I see it is that you should thank myself and thank Cyborg because come Thunder in Tokyo, we're going to be putting you out of your misery.

When you came here, you were so full of life, so full of hope. You were one of the best in the company and were destined for greatness, to become a legend. Were. You say that we should look into your eyes, last week we did. I saw that the light was gone. You did the best you could trying to get that fire burning, but it's just not intense as it used to be. Once you're gone, DSD, one of the last remaining pillars of what this brand used to be, there'll be nobody in Leo Cruz' way. And as you sit at home and slowly recover, you're going to watch as he becomes ten times the World Champion that you ever were.

Now, since it seems you've found your voice, we're going to have a do over. Next week Cyborg and I are inviting you down to the ring next week so that we can get this pesky paperwork out of the way. Please feel free to join us. Let the UnMatched crowd get to see you one last time before you're no more.
Closing off the Go-Home Show of Unmatched is the contract singing between "The Gate City God" D'Angelo Saint Daniels and Cyborg is set to begin with a table in the middle of the ring with Mac "Daddy" Thompson to witness the signing



-Mac Thompson-

Ladies and Gentlemen, tonight we will see the official contract signing between two men who can't stand the site of each other, Their match has already been announced, but now they will go face to face to officially confirm the match.
So with that been said, let me introduce the first competitor, a two-time World Heavyweight Champion, he is "The Gate City God" D'Angelo Saint Daniels......

The crowd pops as soon as the intro to DSD's theme starts the lights go off heightening the crowds anticipation for DSD. Lights turn back on to "the Gate City God" making his way down to the ring to take a seat at the table.

-Mac Thompson-
And now I welcome you the second competitor, the First Ever King of the Ring Winner, a former CMV Undisputed Champion, Cyborg.....

Everyone waits in anticipation for Cyborg and Cole Savage to come out and get things under way but Cyborg and Savage doesn't come out so everyone looks to the area where Cole Savage skybox usually is but they're not their either

-Mac Thompson-
Uhhhhhhh let's try that again....Ladies and Gentlemen, I give you Cyborg!

DSD with an annoyed expression grows tired of waiting and snatches the microphone from Mac Thompson's hand

-DSD-
If there's anything I realized about Cyborg is when you have a reputation like Cyborg's you think you can come and go as he pleases.  Well what goes up, must come down, the higher you are the farther you fall, the more it hurts when you hit the ground and anybody no matter how big the empire they've build under neath themselves, no matter how great the legacy they carved out for themselves can come crashing down fast and all it takes one guy with the balls to take a shot. Nobody would cross you because of your reputation and everybody was scared of you, you kind look like Deion Sanders like a more fat Deion Sanders and I don't like you. You're actually starting to get to me, it's seems were back here again if I recall correctly it was I only a few months ago where you ducked put of our first scheduled match up at iMPLOSION II but you sent me a kid in a mask taking a beating of a lifetime in your place because Suraci is a man. You want to insult me thinking I can't hurt you I told you that the only thing coming your way will be nothing but pain now it seems you're not showing up for the fight which I refuse to let happen again, no. You see I know what you're doing. You're too scared to grow a pair of balls to fight me, he knows that it's time to face the music and he's no-showing our match again because he finally realizes who he's dealing with I am the Gate City God and there is no way he is beating me. You can duck and hide all you want but It's not going to work because it doesn't matter because plans were made for you and I to clash and you are going to stick to them, you are going to face me whether you like it or not, whether you're scared, or you have no balls you are going to face me because if not ........
_________________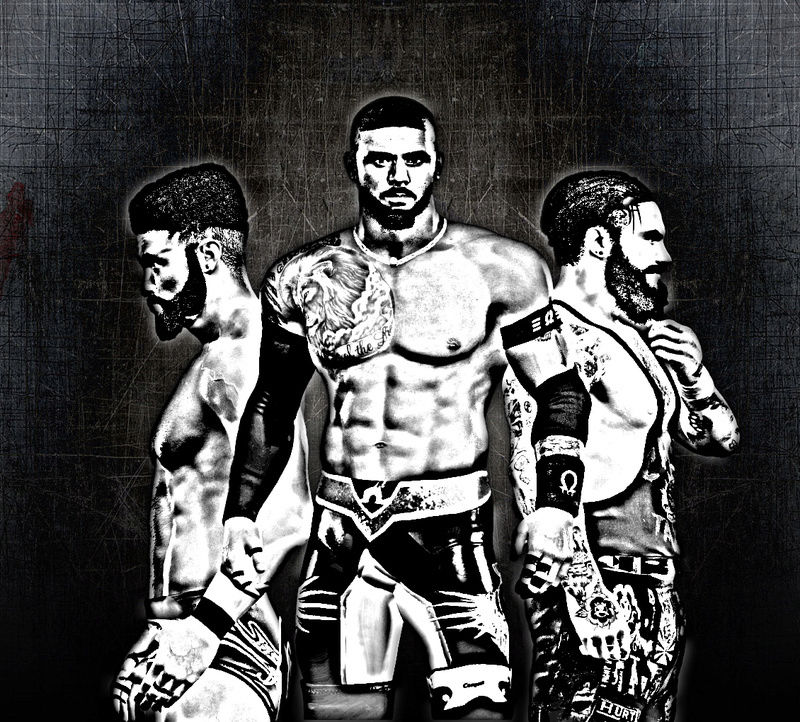 Main Event Star!





Posts

: 839


Join date

: 2015-07-19


Age

: 20


Location

: Hopewell, Virginia



DSD cuts himself off, the agitation about Cole Savage calling him out then being nowhere to be seen is understandable and clearly written all over his face. He snatches the clipboard holding the contract in place off the table and slaps his signature on it. He slams the clipboard down defiantly then turns to the hard camera and stares right into it as if he could see Cyborg making it clear that his words aren't meant to be taken lightly.

Darkness.

The crowd begins buzzing. Anticipation and suspense multiplies exponentially. In just a few short moments DSD is going to get the confrontation that he's been frothing at the mouth for. The only question now is if he'll end up regretting what he wished for.

When the lights come back on, it's as we expected. Cyborg stands in front of DSD, a hulking mass of a man who DSD, to his credit, is refusing to back away from. As the crowd roars in their excitement, Cyborg turns his head and stares at Thompson. It takes the interviewer a second to recover from being frozen in fear, but he eventually takes the hint and quickly scrambles out of the ring.

Without warning, Cyborg flips the table over, sending the clipboard flying, then snaps around and rocks DSD with a hard right to the face. DSD staggers backward, momentarily dazed by the vicious blow. However, the former World Champion has the wherewithal to duck under the next heavy blow that could have very well shattered his jaw.

DSD pops up behind Cyborg, and when the big man turns around to face him, DSD greets him with a stiff right hook of his own, putting every pound of his weight into the strike. Cyborg shakes off the blow, but after all this time spent waiting, being toyed with, being mocked, being looked down on, the Gate City God isn't about to let his tormentor get off that easily. DSD unleashes months of pent up fury and aggression, peppering a man twice his size with lefts and right landing the blow on every inch of Cyborg that he can.

The crowd, split between their fandom between the two men currently beating the hell out of each other, are loving every bit of this. They watch as DSD backs Cyborg in the corner officially leaving the big man with nowhere to run. So that's when he fights back. Cyborg, possibly simply caught off guard by DSD's initial onslaught, remembers just who the hell he is and seemingly effortlessly shoves DSD so hard that the smaller man nearly tumbles backward into the turnbuckles on the other side of the ring.

DSD, who made it as far as he can by adapting to any situation and any foe, uses the momentum of Cyborg's push to roll backward onto his feet. He immediately charges right back at Cyborg, but this time Cyborg was expecting as much. Cyborg dashes forward and just uses his body weight to crush DSD likely making the Gate City God wish he had run into a brick wall instead. Cyborg stands over his fallen foe who absolutely had the air knocked completely out of his.

Smirking in a way that only he can is Cyborg, who punctuates his apparent victory by raising both arms in the air to the delight of the crowd who still can't get over seeing him back in the ring.

However, as has been the case throughout his career, Cyborg's pride and ego have put him in a precarious spot. DSD quickly comes to and grabs Cyborg's boot while DSD rises to his feet. Now DSD is smiling as he watches Cyborg hopping on his other leg in an attempt to maintain his balance. DSD begins trash talking, letting Cyborg know that he has him right where he wants him and that things will be no different at Thunder in Tokyo.

That's when Cyborg shuts him up by jumping up into the air and just barely managing to get enough height to clip the side of DSD's head with an enzuigiri! DSD stumbles backward, though he manages to catch himself before falling. Cyborg begins pulling himself off the ground. He makes it to a knee before DSD charges forward and nails him with the Knee of Destiny! DSD puts so much behind the strike that his momentum makes him fall to the ground.

He crawls over to the over pats his knee and signals that he's going for a second strike to punctuate that he's the hunter, not the hunted. A dazed Cyborg manages to get back to his feet and turns around to see DSD making a beeline right for him. Cyborg's ready this time. He squats down, and in a smooth motion sends DSD flying several feet into the air before he lands with a disturbing thud on the ground.

DSD lies there motionless for a few seconds, and it's not until he begins to stir that the crowd, originally fearing the worst for those tense moment, is able to take a deep sigh of relief. Satisfied with his work, Cyborg walks toward the ropes and exits the ring. Ignoring the contract he's yet to sign and the man he just had a vicious battle with, Cyborg only makes it halfway up the ramp before DSD calls out to him.

Draped over the bottom rope, DSD is shouting at Cyborg to get back in the ring and finish their fight like a man. Cyborg doesn't even look back.

Darkness.

Once again the arena is bathed in nothingness. And for a moment it seems as though it's all over. But when the lights come back on, Cole Savage is standing behind DSD with a chair in his hand. Savage shouts out to get his attention, then cracks DSD over the head with the chair so hard that the steel bends. DSD crumbles to the ground in a heap as a hush falls over the crowd. Savage picks up the microphone that DSD dropped what feels like eons ago and digs under the flipped table to retrieve the clipboard from the rubble.

-Cole Savage-
D...S...D. How foolish you can be when you think you're in control. You're dealing with two of the greatest minds in the business. Did you really think you stand a chance? Let me explain something to you DSD.

Savage looks over the contract in his hand.

-Cole Savage-
You lost tonight before Cyborg even stepped out here.

Savage pulls the contract off the keyboard, folds it up and places it in his jacket pocket. Out of his pants' back pocket he pulls out another sheet of paper.

-Cole Savage-
See, THIS is the real contract. What you just signed? Well, that's a surprise for another time and place. An insurance policy, if you will. You should know by now that Cole Savage doesn't just have a plan b or c, I cover the whole damn alphabet, baby! As for the real contract, Cyborg's already signed it. All that's left is you.

Savage squats down next to DSD who has been been bleeding out of a wound the steel chair shot opened up. He takes DSD's finger, wipes it in the blood, and writes out the letters DSD on the signature line. Savage takes a second to admire his handiwork. Then he drops the clipboard and the real contract beside DSD's body and begins to walk away.

-Cole Savage-
Cyborg will be waiting at Thunder in Tokyo. Don't waste time praying.

After a grueling back and forth match up, the crowd is on their feet treating both men to a rapturous applause. After a match so brutal---where weapons barely even came into play because the disdain these two men feel for each other was more than enough to make this battle career threatening---Cyborg drops to a knee and stares down at his foe whose body he crushed against the ropes.

With a soft chuckle, Cyborg is unsurprisingly pleased with the way this has all planned out. After nearly a year since he first made his promise, he was able to deliver on those words in a fashion that only he could. Over the roar of the crowd and his theme music, Cyborg's next words are only just picked up by the camera's microphone.

"And now the fun truly begins. Don't forget that you signed away your soul."

The lights flicker on and off.

Cyborg is gone.
《Online Exclusive》

The camera pulls up, straight onto D'Angelo Saint Daniels seated in a black chair in the locker room. His head is down in his hands in disappointment after being pinned by Marko Punish knowing he needed the momentum heading into the chamber. He speaks without looking up, his voice cold and callous.

°×D•S•D×°
For over a year now I've been without the World Heavyweight Championship and what I've endure through these fifteen months is a true testament to what I will go through just to be World Champion again. I've been knocked down with my blood spilled and gotten up to spill others, I've gone up against the favorites, I've gone up against the biggest, and I've gone up against the best; I'll go against any man, woman, or child if it means I can finally be champion. There's nothing I won't do for that title so now I step into my third elimination chamber with Parker, Vain, Punish, Cruz, and Sunshine.........

DSD inhales deep pulling his face from his hands

I could go on to say how you're all are cattle and are going to be slaughtered and how I'm walking out a three time World Champion but I'm not, based on my track record I'm not walking out of that chamber with the World Heavyweight Championship but I am going to make sure Sunshine doesn't either....

Listen to me Sunshine watching you walk around with the World Heavyweight Championship makes me physically ill. That title is made for wrestlers and you're the farthest thing from a wrestler THE FARTHEST THING. Real wrestlers fight for their opportunities and you have done NONE of that, you've cheated your way to that title, a title that I have been chasing after for far too long. I went through two men to first win the title, I went through a war with Nick Starr to get for a second while all you did was leave a brand you couldn't hang with, you didn't even earn the shot. You Fusion guys are all the same and I'm sick of it. The true wrestlers here will take shots on top of shots on top of shots on top of shots to the face and body for that title you nonchalantly walk around with, I've watched you for weeks and you've had your ass handed to you OVER and OVER and OVER again and then in the end you get lucky in a fatal four-way. How dare you call yourself a World Champion Sunshine when I've beaten TWICE, how can you be champion when you haven't even beaten a former champion! That's why at Unchained I'm coming after you and only you I'm done watching you kill this brand I've fight for every day as I am the heart of Unmatched and I will fight for it until I can't fight anymore. I could careless about winning the championship as long as I am the one that causes you to lose it is all that matters to me. Enjoy your fleeting time as champion Sunshine. But remember the worst is truly yet to come.....
_________________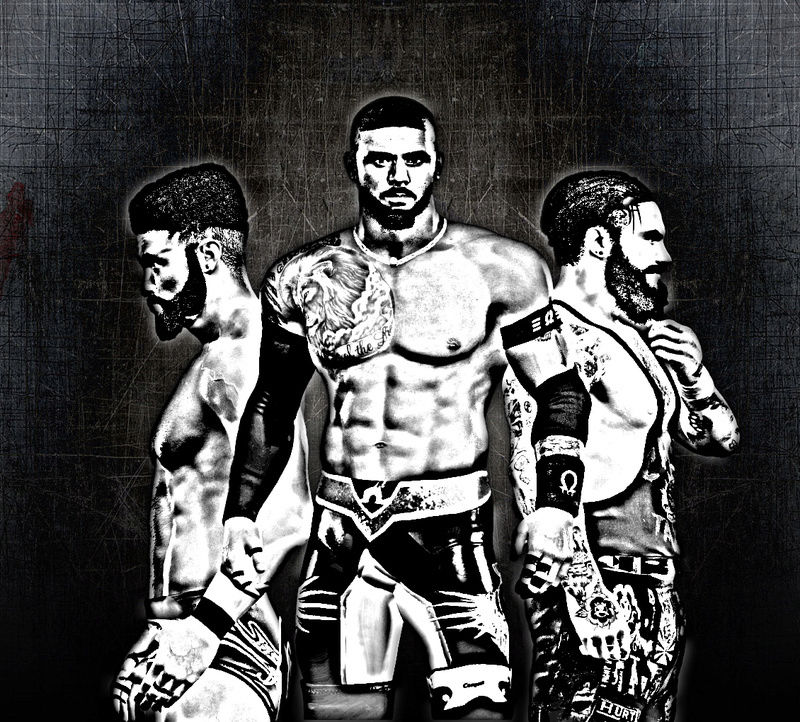 Main Event Star!





Posts

: 839


Join date

: 2015-07-19


Age

: 20


Location

: Hopewell, Virginia



Page 1 of 3 • 1, 2, 3


Similar topics
---
Permissions in this forum:
You
cannot
reply to topics in this forum