Fusion & Genesis PPV List!
-Battlescars
-Anarchy Rulz
-Retaliation
-Deathwish
-Requiem
-Exodus
-Validation
-Sacrifice
-CyberSlam
-Dark Carnival
-Point Break
-Regicide
-Wild Card
-Absolution
-Emergence
-Home Coming
-Cause & Effect
-Final Stand
-Purgatory
-Ascendance
Quick Links!
Dashing's Stuff!
Cop's Stuff!
CMV Network!
Social Media!
Site Threads!

We are live for Day 2 of Contingency, The fans have filled the arena and are hyped up to the max in anticipation of another stellar card….But before the show even officially starts, the lights dimmer down, all eyes are firmly glued to titantron as once again we see the all too familiar sighting of what can only be described as The Puppet Masters theatre of pain room. For weeks now we've seen and heard from Top's Newsome and the barricaded up door that has someone or something desperately trying to get out. However the door has been totally destroyed what ever was in there, isn't in there now.  We see a light bulb hauntingly swaying from side to side, The camera man slowly walks up closer as he was ordered to do so by the higher ups via an ear piece. As he slowly walks closer, we can hear him gipping, the smell must be rancid as he's almost about to vomit.  He somehow gets inside the room, we see scratch marks all over the wall and 2 words written over and over again, those words " HELP ME". The camera guy says screws this and runs off scared shitless.
The lights come back on….. The fans confused and excited at the same time look on, then they realize a figure in the ring…..It's The Puppet Master Top's Newsome.
Tops : I warned you…..I warned everyone…. Even the CMV superstars….. Did you listen….. Well, I guess time has ran out, My puppet has escaped and I can't find it, I can't control it…. Hell maybe I just don't want to, maybe I want to sit back and watch the destruction.
But what about me, We had King of The Ring on Day 1….. Was I even apart of that, was I in a qualifier….No…. Yet over the weeks and months, I have defeated most of these wannabe Kings….Voice Vindy, dead…. Chris Adams, dead…. Aaron Waite, yea  I killed him too. All these men fell victim to me and I still wasn't apart of the tournament….. But you see I don't want to be King, No…. I don't want a cape, a crown or even a sceptre. Because you see I'm The Puppet Master, a far greater threat than some mortal King….Kings reigns never last, a new King will one day overthrow the  current, but The Puppet Master…. That's me for life…..
I'm The Puppet Master………
NO
STRINGS
ATTACHED
_________________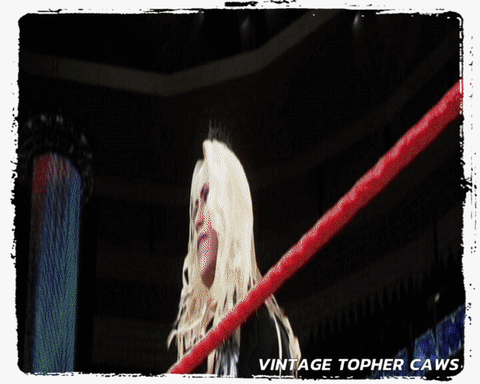 Main Event Star!





Posts

: 4902


Join date

: 2015-12-11


Age

: 99


Location

: (NEAR)... Leeds, England


Humor

: yes :D




---
Permissions in this forum:
You
cannot
reply to topics in this forum