Fusion & Genesis PPV List!
-Battlescars
-Anarchy Rulz
-Retaliation
-Deathwish
-Requiem
-Exodus
-Validation
-Sacrifice
-CyberSlam
-Dark Carnival
-Point Break
-Regicide
-Wild Card
-Absolution
-Emergence
-Home Coming
-Cause & Effect
-Final Stand
-Purgatory
-Ascendance
Quick Links!
Dashing's Stuff!
Cop's Stuff!
CMV Network!
Social Media!
Site Threads!

Tia Powley is stumbling back up the ramp after her victory over Raven Skye…However Lisa Evans meets with her at the top of the ramp….
Lisa : Tia… Why?
Tia : Huh, I may have a concussion, did ya not see that bitch use a sledgehammer? What you on about?
Lisa : I mean your actions as of late, you betrayed Top's to join No Morality, you didn't hesitate in almost killing poor Ashley Carter, I was asking why so angry?
Tia : ANGRY….WHAT YOU MEAN ANGRY???? I AINT ANGRY…AAAAHHHHH… ok listen here, you don't like me, and I sure as hell don't like you Lisa but you want answers, fine, I'll tell you why…. I was sick and tired of being held back, The Puppet Master only had one agenda, I know it, he knows it. So why did I join No Morality, simple this is what family is, not by blood, but by our actions, we are a true family, we have each others back, just look at the role I've had since leaving Top's defeating Aerora, Dawn, Raven even in tag matches with Emily…Where is Top's .... he's on his back being pinned by nobodies, can't even remember who beat him to be honest, that's how pathetic he is...So ya see No Morality is thee dominant force here in CMV…..
Lisa : That is true you have been on a role, but people are asking why are you using the booty popping moonsault?
Tia  Ugh…. Well don't worry, I wont be using that anymore, I did it to piss off my opponent, I hate the move to be honest, but i did it to annoy not only my opponent but the whole of CMV as no one can stand that move.
Lisa : I see, what does the future hold now for Tia Powley?
Tia : The future is No Morality, now get out of my way bitch.
Tia shoulder barges past Lisa and makes her way backstage.
_________________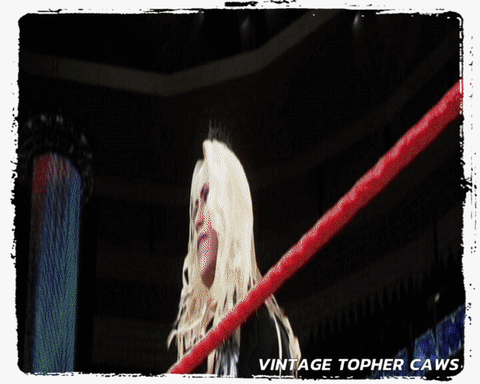 Main Event Star!





Posts

: 4971


Join date

: 2015-12-11


Age

: 99


Location

: (NEAR)... Leeds, England


Humor

: yes :D




---
Permissions in this forum:
You
cannot
reply to topics in this forum