Fusion & Genesis PPV List!
-Battlescars
-Anarchy Rulz
-Retaliation
-Deathwish
-Requiem
-Exodus
-Validation
-Sacrifice
-CyberSlam
-Dark Carnival
-Point Break
-Regicide
-Wild Card
-Absolution
-Emergence
-Home Coming
-Cause & Effect
-Final Stand
-Purgatory
Quick Links!
Dashing's Stuff!
Cop's Stuff!
CMV Network!
Social Media!
Site Threads!

As of late Top's Newsome has had his ups and downs, he has pinned Aaron Waite again and won a tag team match on the last Intensity show with Toxiera. However he lost his TV Championship to Mugen at Climb II Fame and then there's all the troubles with his niece turning her back on him.
Top's : Mugen, Mugen, Mugen…. You look like a puppet, but you'll never be a real puppet. You see in this domain I control the puppets and I control you whether you like it or not. You don't have to be one of my Puppets, I don't want you as my puppet, you are no good to me, someone who changes their appearance every 5 minutes, you have no identity but You may have gotten the upper hand at Climb II Fame but at Quarantine I'm going to contain you. If I want to take back MY TV Title I will, I pull the strings, Don't you forget that.
But it's not all about you Mugen, you see, I have a few things on my mind. All will be revealed in due course as my main Puppet shall be released from the gates of hell itself and as you saw last week the box was opened and when opened a process that once begins, generates many complicated problems. It will release all the Evil of the world in one entity. When that happens you will all say HELP ME!!!.
Tia Powley you are now a stranger to me, This is all on you. The Vixens of CMV will have to deal with what you did. Your lies cannot save you now. Time is ticking, and the countdown has begun, your fate and every ones fate has been decided and it involves pain, lots of pain, excruciating pain. So much pain that you will all be begging for mercy, but no mercy shall be shown, the torture and suffering shall continue.
I am The Puppet Master and the strings have been cut…………  NO ….STRINGS ....ATTACHED.
All of a sudden the lights go out we hear an eerie laugh as The Puppet Master stands in the ring with a smile upon his face.
_________________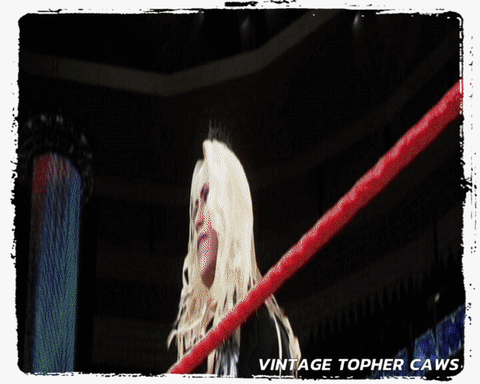 Main Event Star!





Posts

: 4750


Join date

: 2015-12-11


Age

: 99


Location

: (NEAR)... Leeds, England


Humor

: yes :D




---
Permissions in this forum:
You
cannot
reply to topics in this forum