Fusion & Genesis PPV List!
-Battlescars
-Anarchy Rulz
-Retaliation
-Requiem
-Exodus
-CyberSlam
-Tag Team Cup
-Validation
-Dark Carnival
-Point Break
-Regicide
-Wild Card
-Absolution
-Emergence
-Home Coming
-Cause & Effect
-Final Resolution
-Purgatory
-Ascendance
Page 1 of 14 • 1, 2, 3 ... 7 ... 14

Which Champion will for sure lose tonight?
CMV QUARANTINE MATCH CARD
As always the winner of the predictions will book 2 matches for both UnMatched and Intensity, plus a match on the house show. The tie-breaker. How many Titles will change hands?.
The Show Will most likely go live around Tuesday/Wednesday
Less than two weeks ago the Norwegian Viking issued an open challenge which is essence a match to ensure his relevancy remains for what is left of the season and who else but Don Bishop would answer the Vikings Call to Arms and with both men coming into this match in desperate need for a win, they'll have to give it their all to walk out with their hands raised.
It what will be a battle of respect between these two Vixens, the duo of Aerora and Ashley Carter have proven themselves to be quite the efficient tag team in recent weeks and now tonight look to test their skill sets in singles action against each other to find out who wins in the battle of the Cutters.
European Championship Match
The Main Event of this Pre-Show shall be capped off with the European Championship on the line as Lorin Seoul looks to round off his third month with the belt with an emphatic win over Luther Thunder as the two go one on one for the final match of the Pre-Show. On the one hand you have Lorin Seoul who made a huge comeback after a struggling start to the season and is now looking to become the longest reigning European Champion of this season, while on the other hand we have Luther Thunder who's come so close to big wins so many times and will be very hungry for this Title.
CMV Tag Team Championships
Kicking off the Main Card we see the Tag Team Championships on the verge of 6 months with the belts looking to defend against Leo Cruz and the Friends of Cole Savage in some tag team action. Cole Savage is wholeheartedly pushing for Leo Cruz to become a grand slam Champion, he's won both Midcard belts, now he's looking for the tag belts however The Bringers have completely swept through their division and are now on their way to becoming the joint longest reign as a Tag Team if they can make it past tonight, by the time they defend next month at Contingency they'll have tied #TrendingWorldWide with 7 months.
The first singles match of the main card will be a No Holds Barred match as Nick Starr looks to get revenge against the man who ripped his chances of becoming a two time CMV World Champion away from him when he was attacked backstage at Climb 2 Fame by the Austrian Death Machine. Will Nick Starr get his revenge or will Ringo show the world exactly why he's labeled the Austrian Death Machine?
CMV Womens Intercontinental Championship Match
The first of two Championship matches in the Vixens Division takes place next in a match with a tonne of heat going into it we had what was initially going to be a singles match between Cassie Maverick and Samantha Steel, turn into a Singles Match between Samantha Steel and Ashleigh Infinitee following Cassie's pinfall loss to Steel in tag action, however following a brutal attack from Cassie Maverick to Ashleigh Inifinitee causing a severe concussion, Cassie was added into this match to ensure Steel doesn't get what would have been almost a free month due to fighting a less than 100% Infinitee. Tensions will surely be high in this match and we can expect a firefight.
CMV Television Championship Match
Last month at Climb 2 Fame, Mugen shocked the world when he beat Tops Newsome to become the Television Champion, however tonight has to overcome his first obstacle in the form of the former Champion, Tops Newsome who's emotions will be through the roof heading into this match after the betrayal he suffered at the hands of his niece Tia Powley, his influx of emotion could prove to haunt him here tonight.
For the past month, Sophia Caldwells new stable has shown No Morality to the Vixens Division here on UnMatched and Intensity, running through some of the biggest stars including beating a former Womens Champion in Lexin Damjen, beating Sophia Gibson in an impromtu match following her loss to Jade Dynamite, who speaking of was left bloodied and beaten in the center of the ring at the hands of No Morality, and tonight we see Emily and Tia Powley of No Morality look to take on the first two Vixens to make a stand against their new regime, Rachel Grant and the former Womens Champion Sophia Gibson.
The first of two Hell in a Cell matches here tonight at Quarantine, and we see two of the top ranked contenders in the Male Division go toe to toe in a battle to become the Number One Contender for the CMV World Championship and go on to fight either Brett Angel or Marko Punish on the final day of the season. However, there's more to this match that a Number One Contenders Spot. Pride is very much on the line as Sunshine issued a challenge at the top of the month, he dared anybody in CMV to stand up to him if they had anything to say about Kristen Page as General Manager, and D'angelo St. Daniels was the man to stand up, looking to prove himself as the savior wrestling needs, the savior UnMatched needs as he looks to try to get one step closer to not only becoming a three time World Champion, but ridding UnMatched of Sunshine and Kristen too. Tonight, we have Sunshine, fighting for Kristen Page, and D'angelo St. Daniels fighting to prove to the world he is not only the God of Gate City, but the God of UnMatched as they collide, in Hell in a Cell.
King of the Ring Qualifier
Tonight we see the final of the Elimination Chase to crown the second of four men from Intensity's side of the King of the Ring as we see the hottest up and comer in the Industry today, Toxiera, take on the former two time CMV World Champion and former CMV Television Champion, Chris Adams, both men have endured two rounds of this Elimination Chase, seeing Bryan Sanders and Gavin Extreme be eliminated, and now tonight they make the final step to entering King of the Ring, giving them a 1/8 chance to be in a Title Match on the last day of the season.
CMV Womens Championship Match
Dirty Diana became the first Vixen since Jade Dynamite to hold the belt for more than a month, however many would argue that is only because Jade Dynamite was taken out of her rematch and out of action by Kristen Page who went on to capitalize on this opportunity and become CMV Womens Champion. However the real test for both of these Vixens is not this match, it is what is waiting for whoever walks out the winner after it, as the former Champion Jade Dynamite has sworn that a target is on the back of whomever walks out of Quarantine with "her" belt. For Kristen, she'll have to finally stand one on one with Jade Dynamite potentially paying for costing her two months of her career, while Diana will have to look to overcome the one Vixen she never could in Jade Dynamite, only the winner here will get that chance on the final day of the season at Contingency.
CMV Global Championship Match
In the Co-Main Event we see the rematch from Climb 2 Fame which last month ended in controversy following an unseen rope break costing Aaron Waite the Title, and without Johnny Sampson by his side to overturn the decision, and his daughter Laura Sampson standing firm against Waite's heelish actions in the past he has to avenge his loss tonight on his own, however he will not be going into this match anywhere near 100% following a brutal attack by Syndicate keeping Waite off of the go home show. Laura has thrown him a bone in the form of an equalizer that is the stipulation of the match, with it being falls count anywhere he will not be screwed by a rope break, however the usage of weapons could come to haunt him and his concussed head.
CMV World Championship Match
In tonights Main Event, we see Marko Punish look to regain his CMV World Championship and become a two time Champion while sporting his all new attire, while Brett Angel is looking to cap off his first month back the right way by proving to the world he is the best wrestler to grace the Main Event scene, after being gone for four months, to come back and win the belt and then retain it. Marko will believe it is righteous duty to make sure that doesn't happen, as he has been doing for the past month with a brutal attack to Angel, and the use of mind games, targeting Angels wife, his struggles, trying to throw the former pro boxer off of his game, and in the Main Event tonight they put their words aside as they clash one on one, in Hell in a Cell.
Admin





Posts

: 6086


Join date

: 2015-03-09


Age

: 20


Location

: MizTV


Humor

: Making Sons uncomfortable



Bjorn Wolf
Ashley Carter
Lorin Seoul
Friends of Cole Savage
Ringo Maxx
Samantha Steel
Tops Newsome
No Morality
DSD
Chris Adams
Kristen Page
Aaron Waite
MAAAAAAAAAAAARKOOO

Tie-Breaker: 4 Title Changes
Admin





Posts

: 6086


Join date

: 2015-03-09


Age

: 20


Location

: MizTV


Humor

: Making Sons uncomfortable



Bjorn
Aerora
Seoul
Bringers
Maxx
Cassie
Muguan
No Morality
Sunshine
Adams
Page
Starr
Bret

3
_________________
1x CMV Television Champion - Top's Newsome
1x CMV Womens Undisputed Champion - Quinn-Belle
1x CMV Vixens Champion - Quinn-Belle
1x CMV Undisputed Champion - Chris Andrews
1x CMV International Champion - Chris Andrews
2x CMV Anarchy Champion - Chris Andrews
1x CMV Wold Tag Team Champion (Divine Affairs w/Paul Divine)
1x CMV Womans Intercontinental Champion - Dawn Bryan
1x CMV Tag Team Champion - Kid Campbell (Gladiators w/ Rashad Rockwell)
2x CMV Light Heavyweight Champion - El Jefe
1x CMV Tag Team Champion - Don Bishop (The Wanderers w/ Gavin Extreme)
1x CMV World Tag Team Champions - Police Squad
Main Event Star!





Posts

: 3688


Join date

: 2015-12-11


Location

: (NEAR)... Leeds, England


Humor

: yes :D



Bjorn Wolf
Aerora
Lorin Seoul
Bringers
Ringo Maxx
Maverick
Mugen
No Morality
Sunshine
Toxiera
Kristen Page
Aaron Waite
Angel

Tie-Breaker: 1
_________________
Luther Thunder: 1x European Champion
Rashad Rockwell:1x Tag Team Champion with Kidd Campbell
Eligah Stewart
: 1x Tag Champion with DJ Moore
Jimmaurie Williams
:  2x CMV International Champion. Debut Episode 109.
Parker: 1x European Champion
Anthony Brown: 1x Television Champion
Main Event Star!





Posts

: 2710


Join date

: 2015-08-18


Age

: 15


Location

: Near Earth


Humor

: South Park



Bjorn Wolf
Ashley Carter
Lorin Seoul
Cruz&Kurasuke
Ringo Maxx
Ashleigh Infinitee
Tops Newsome
No Morality
DSD
Chris Adams
Kristen Page
Zack Starr
Brett Angel

TIE BREAKER: 2
_________________
2x World Heavyweight Champion as Kevin Owens
2015 Superstar/Champion Of The Year
2015 NXT King Of The Ring
     2x Hardcore Champion as Kayden Kynra(Former)
     3x NXT Television Champion as Lorin Seoul  (Former)
1x European ChampionLorin Seoul (Former)
1x NXT Tag Team Champion as JLV(Former)
1x World Heavyweight Champion as JLV(Current)
1x Women's Champion as Lexin Damjen (Former)
1x Hardcore Champion as Lexin Damjen  (Current)
OMG! Moment Of The Year: Running into the steel steps as JLV
Midcard Playboy





Posts

: 484


Join date

: 2015-07-01


Age

: 21


Location

: NJ


Humor

: Blunt Cunt



I'll pick everyone on the right side of the match cards with Cassie Maverick being the exception.

2 titles change
_________________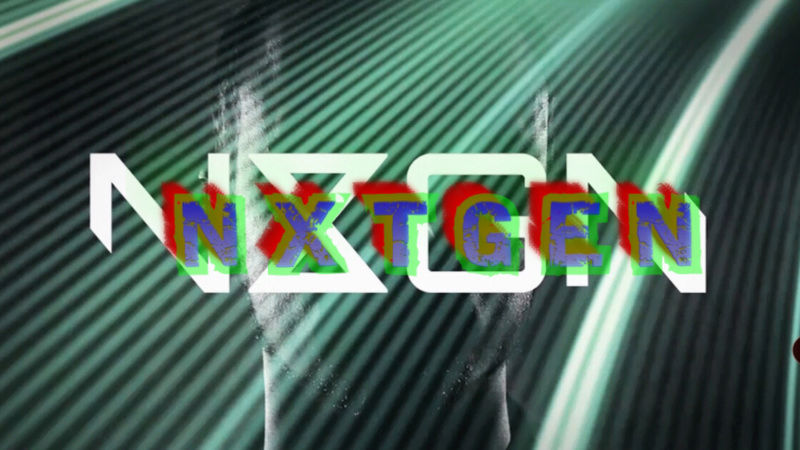 Main Event Star!





Posts

: 706


Join date

: 2015-03-27



What is this "thanks" option I'm seeing

I just thanked you rifted
Admin





Posts

: 6086


Join date

: 2015-03-09


Age

: 20


Location

: MizTV


Humor

: Making Sons uncomfortable



*COUGH*
WOLFFE *COUGH*
Carter
Seoul
Kurasuke
Maxx
Infinitee
Newsome
G & G
DSD
Chris Adams
Kristen Page
Zack Starr
Brett Angel
Last edited by zquet on Sat Sep 17, 2016 11:13 am; edited 2 times in total
_________________
MATT "MJ" JEFFERSON
Second Annual CMV tag team cup winner (with Eric Thunder)
CMV World tag team champion (1 time with Eric Thunder)
AURA
ERIC THUNDER
Second Annual CMV tag team cup winner (With Matt Jefferson)
CMV World tag team champion (1 time with Matt Jefferson)
LEX NIGHT
BJORN WOLFFE
RACHEL GRANT
ZACH SMITH
Midcard Playboy





Posts

: 479


Join date

: 2016-01-14


Age

: 17


Location

: Nunya



tiebreaker: 3 title changes
_________________
MATT "MJ" JEFFERSON
Second Annual CMV tag team cup winner (with Eric Thunder)
CMV World tag team champion (1 time with Eric Thunder)
AURA
ERIC THUNDER
Second Annual CMV tag team cup winner (With Matt Jefferson)
CMV World tag team champion (1 time with Matt Jefferson)
LEX NIGHT
BJORN WOLFFE
RACHEL GRANT
ZACH SMITH
Midcard Playboy





Posts

: 479


Join date

: 2016-01-14


Age

: 17


Location

: Nunya



Page 1 of 14 • 1, 2, 3 ... 7 ... 14

---
Permissions in this forum:
You
cannot
reply to topics in this forum