Fusion & Genesis PPV List!
-Battlescars
-Anarchy Rulz
-Retaliation
-Requiem
-Exodus
-CyberSlam
-Tag Team Cup
-Validation
-Dark Carnival
-Point Break
-Regicide
-Wild Card
-Absolution
-Emergence
-Home Coming
-Cause & Effect
-Final Resolution
-Purgatory
-Ascendance
Page 1 of 8 • 1, 2, 3, 4, 5, 6, 7, 8

Which match are YOU most excited for on the FUSION side of things at Anarchy Rulz!?
Monday night Fusion: Episode 56!
LIVE from the Tingley Coliseum in Albuquerque, New Mexico!!!



Anarchy Rulz card thus far! (Subject to change.)
-Hayden vs. JustIN Sane (c) for the CMV Undisputed World Heavyweight championship!
-Shiloh Gray vs. Chris Andrews in an Anarchy Rulz match!
-Anarchy Rulz gauntlet match for the CMV Light Heavyweight championship!
-Mike Grizzly vs. Billy Weaver in a Last Man Standing match!
-Angelica Jones vs. Quinn-Belle in a Submission match!
-Bob Luger vs. ? ? ? in an Anarchy Rulz match!
-Parker vs. Chris Andrews (c) in a 2/3 Falls match for the CMV Anarchy championship!
-Xander Slate vs. Pierre Thompson in a Tables match!
-Nick Blake vs. Sam Valentine in a Falls Count Anywhere match!
-Sushi-X vs. Quantum inside of Hell in a Cell!
-WEB (c) vs. The Empire of Pain in a Tornado Tag Team Anarchy Rulz match for the CMV World Tag Team championship!
-Bryan Novak vs. Randy Borton!
-Megan Cooper & Miss Roxanne vs. Cass LaFave & Jade Divine inside of a Steel Cage!
-Azreal vs. Tim LaFave (c) in a TLC match for the CMV International championship!
----- ----- ----- ----- -----
After feeding off of Bloody Justice's scraps last week when he once again attacked Headhunter after his battle with the beast, Bannon will be pitted against the spider-loving, maniac in a rematch from two weeks ago. It's becoming more and more clear that The Healer has some sort of plan in motion and is attempting to recruit followers into his flock; the question is, will Justice once more be indoctrinated by evil, or will his fortitude be enough to drive Bannon away?
While Megan Cooper continues to nurse her concussion at home, just six days away from stepping inside of a steel cage against her two biggest foes, Miss Roxanne will once again take up arms in her place as she goes toe to toe with Royce Incorporated's own, Rose Punish!
It has been made official that at Anarchy Rulz this Sunday, Mr. Money in The Bank, Nick Blake, will be going head to head with rival, Sam Valentine, in a Falls Count Anywhere match! That is . . . If he can even MAKE it to the pay-per-view, as standing in his path is The Big Red Machine, The TRUE Dark Lord, Marcantel, who's hungry for his opportunity to rise up through the ranks, no matter the bodies he must leave in his wake.
Opponents last week, but partners here tonight, everyone's favorite cousin, Billy Weaver, and The Scotsman, Jacob Ziegler, will pair up in order to take on their respective rivals, Ace Stephens and Mike Grizzly, in tag team action! With the clock counting down for Weaver as he's set to clash with The Wild Man in a Last Man Standing match this Sunday, and Ziegler desperate to break out of this current rut that he's been in, a victory for these two is vital.
Ever since officially signing with Royce Incorporated, Morgan Black has been contemplating whether or not she made the right choice thanks to the whispers of Casey Wilson in her ear. Tonight, she sets out to try and silent those whispers once and for all when she meets the first ever CMV Queen of the Ring in singles action. Will the former MMA powerhouse prove to Black that she's made a mistake in trusting Raymond, or will it be the veteran who shows the world that her boss has given her a new lease on life?
In a big opportunity for both men, Xander Slate and Chris Andrews will technically be meeting for the first time ever here tonight. With Anarchy Rulz calling their names, The OG Dirty Heel looking to permanently put down his nagging foe, Pierre Thompson, and The Bloody Brit set to rock double duty, battling Shiloh Gray on the pre-show and defending/winning back his Anarchy title versus Parker, there's no doubt that these two superstars are preoccupied. But Slate scoring a win over a current champion and Andrews defeating a former World champion could do wonders for either man's resume, and they both know that.
It'll be a rematch from last month's Battle Scars pay-per-view here in tonight's main event, when The Dream, Sam Valentine, flanked by his new comrade, the Vixens champion, Jade Divine, goes head to head with the reigning, defending, CMV Undisputed World Heavyweight champion, the man who very well may end the career of Hayden this Sunday, JustIN Sane! Valentine came VERY close to dethroning The Unpredictable One of his moniker as the king of the mountain the last time that they met, but can he seal the deal with the win of his career here tonight, or will it be Sane who promises to destroy every single man that's put in front of him?

DON'T FORGET, on the CMV.com exclusive Live Event!
-Oliver Smith vs. Kobayashi
-Amanda Davis vs. Mya Cruz
-Mike Miles vs. Cobalt Ketchup
Last edited by Mr. Dashing on Sat Sep 10, 2016 10:56 pm; edited 1 time in total
_________________
1x CMV Anarchy champion
1x CMV Tag Team champion
Bludgeon
1x Mr. Money in The Bank, 2x World Heavyweight Champion, 1x United States champion, Glammy award for Feud of the Year, Glammy Award for Heel of the Year
Xander Slate
That Xander vs Brit match is gonna be dope!
_________________
つ ◕_◕ ༽つ TSM TAKE MY ENERGY ༼ つ ◕_◕ ༽つ
Main Event Star!





Posts

: 888


Join date

: 2016-07-22


Age

: 21


Location

: Cardiff, Wales


Humor

: Sarcastic and Adam Sandler



14 matches for the ppv? What is this Ascendance? 
More like tube, amirite
_________________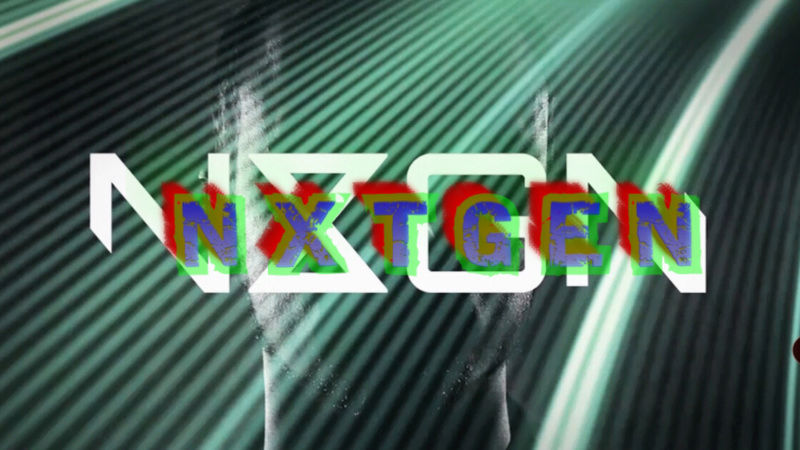 Main Event Star!





Posts

: 706


Join date

: 2015-03-27



If he doesn't split the ppv into two parts it will be at least 2 or 3 and a half hours, 4 depending on the TLC match and the tag team matches, along with the 2 out of 3 falls
Midcard Playboy





Posts

: 385


Join date

: 2015-06-28


Age

: 18


Location

: Somewhere in Florida


Humor

: Setting things on fire and seeing people get hurt



_________________
IT'S TIME
Main Event Star!





Posts

: 2219


Join date

: 2015-08-29


Age

: 25


Location

: New York


Humor

: Slapstick



>Moans about the cmount of matches on my PPV cards, has 13 including a submission match and a 2/3 falls which is pretty much an extra potential 2 matches.
Admin





Posts

: 6086


Join date

: 2015-03-09


Age

: 20


Location

: MizTV


Humor

: Making Sons uncomfortable



I'm prepared for a 6 hour show
_________________
Main Event Star!





Posts

: 2682


Join date

: 2015-05-13


Age

: 18


Location

: Ontario, Canada


Humor

: Dashing's jokes



Miztacular wrote:>Moans about the cmount of matches on my PPV cards, has 13 including a submission match and a 2/3 falls which is pretty much an extra potential 2 matches.
> Two days
But nice try <3
_________________
1x CMV Anarchy champion
1x CMV Tag Team champion
Bludgeon
1x Mr. Money in The Bank, 2x World Heavyweight Champion, 1x United States champion, Glammy award for Feud of the Year, Glammy Award for Heel of the Year
Xander Slate
Page 1 of 8 • 1, 2, 3, 4, 5, 6, 7, 8

---
Permissions in this forum:
You
cannot
reply to topics in this forum