Fusion & Genesis PPV List!
-Battlescars
-Anarchy Rulz
-Retaliation
-Deathwish
-Requiem
-Exodus
-Validation
-Sacrifice
-CyberSlam
-Dark Carnival
-Point Break
-Regicide
-Wild Card
-Absolution
-Emergence
-Home Coming
-Cause & Effect
-Final Stand
-Purgatory
-Ascendance
Quick Links!
Dashing's Stuff!
Cop's Stuff!
CMV Network!
Social Media!
Site Threads!

Unmatched ep.13 (#162)

Sunshines theme hits the PA system echoing around the arena. Seconds go by, and nothing happens, until white smoke begins to cover the stage like a sheet of snow as two figures come out from the back, hand in hand. It's Sunshine and Kristen, who come out from the back, waltzing towards the top of the stage, Kristen, with the handle of the microphone in her mouth as if it were a rose as they waltz side to side across the stage before coming to a standstill in the middle of the stage, with Kristen laying out on Sunshines arm as they lock eyes before turning to face the arena, they stand side by side, hand in hand and bow to the crowd before Kristen removes the microphone from her mouth and passes it to Sunshine as they make their way down the ramp. They stop before they reach the ring, and Sunshine turns to the crowd and raises the microphone to his mouth
Sunshine : hahahaha community universe? ahAHAha nooooo no no no... This is Sunshine's universe NOW!
Sunshine passes the microphone to Kristen as he walks towards the ring, throwing the apron into the air as he goes under the ring, pulling out several canisters of yellow spray paint. Sunshine looms over the apron with a can of spray paint in his hand and sprays the apron, putting a yellow line across the Community Universe logo on the apron. Sunshine throws one of the cans to Kristen who makes her way around the ring towards the announce table, drawing another line through the Community Universe logo on the other side as Sunshine makes his way to side of the ring. Sunshine looks at the apron and goes to spray over the UnMatched logo, but the can runs dry, and in a rage of hysteria Sunshine throws the can at the ground causing an explosion of yellow spray paint to hit the apron as Sunshine laughs maniacally. After he recovers from his laughing fit he retrieves another can of spray paint and in unison, they both begin to write "Smile" Sunshine writes on the apron as Kristen writes on the announce table.
Sunshine follows up by rolling under the bottom rope into the ring while Kristen retrieves a second microphone from the timekeepers before making her way into the ring where, in doing so she passes one of the microphones to Sunshine who begins to talk.
Sunshine : Why do people continue to underestimate us? hurmmm? I've said this before and I'll say it again. I used Kane to get here. I played him, he thought he was in control of me but in reality he was my puppet and no one saw the strings except for US! ahahhaha, annnnd now where is he!? Probably drinking tea with his brother. Oh don't worry, I'll beat you again once you come back just like I beat him for the second time.
The crowd rains down a plethora of boo's on Sunshine who savors the moment, raising the microphone into the air, spinning around in the ring just to make the boo's seem that much louder, he doesn't give a damn, he's living in his own world and he loves it, but then, Sunshine snaps back towards the camera, and slowly raises the microphone to his mouth as he begins to get serious for a moment.
Sunshine : I am sick to death of this fantasy world you people believe in... This pathetic idea of where you think you're meant to work hard,
Kristen Page : LIAR
Sunshine : Where you're meant show up on time
Kristen Page : LIAR
Sunshine : Where you're meant stay loyal to those who support you
Kristen Page : LIAR
Sunshine : Where you must respect your friends an enemies.
Kristen Page : LIAR
Sunshine : This is all a lie...hahaha... Each one of you are a liar and you don't even know it, at any chance you get you would scrape and claw to get what you wannnnt hahaha, you all would step on the innocent just to get any sort of power to make you slightly relevant in your small lives hahaha
The boo's continue to grow, but this time, Sunshine doesn't even acknowledge them, he just continues to stare deeply into the hard camera as he presses on, he's voice booming through the PA system as Kristen watches on with a smile upon her face.
Sunshine : Now with Kane gone that...hahaha... That leaves a vacant spot in this company haahaha, with him gone that leaves a lot of power just out there for the taking haha. As I searched endlessly within on how I could takeover this place I began to think. My memories began to haunt me and I felt the cold hand of the reaper pulling me down. I was afraid. But then I began to remember her face. You'll become their leader she said, "Your voice will smooth their ears and your hand will lead their armies. For you are the way. You are the way to go among the loss. Beyond time you stand!" hahahahaha. But I know she was just trying to help me, sooo I... Am going to make it up toooo her.
In an instant, Sunshine turns and points towards Kristen, who's just as shocked as the rest of the arena, as Sunshine drops to one knee and reaches out, grabbing her hand as he presses his mask onto her palm as if to kiss it, he looks up at her and while still on his knees he continues to talk.
Sunshine : Kristen, the power is yours, and to anyone hahaha, ANYONE that steps up to you that you can't handle yourself will pay with their blood hahaha. you is their leader…Their saviour…Their king, and nobody is aloud to leave... They can gather all their torches and pitch forks! and try stepping up to us... too you! I'm sure we'll bury the hatchet…inside of your skulls HAahaahahaHAHAHaha
Kristen pulls Sunshine up to his feet as they stand in the center of the ring, face to face, nose to mask, Kristen runs her hand down Sunshines arm, taking the microphone from his hand as they part, Kristen turns towards the hard camera and raises the microphone to her mouth as she's about to lay her iron fist over the CMV Universe.
Kristen Page : I will be like no other GM before, there is not going to be some sort of hero that will save this show. Not a demon, no suit, no retired man trying to be relevant. There ain't no such thing as a hero. You have become addicted to the idea of what a hero is…you all think someone is going to be there to tuck you in bed every night, kiss you on the cheek and tell you everything will be ok hahaha everything…EVERYTHING WILL NOT BE OK! And I am going to take this show from the pinnacle... To the pit.
Kristen lowers the microphone as the crowds boo's literally turn into roars of hatred targeted towards Kristen Page, who simply smiles, giving off a look of fulfillment as she bathes in the thick and sour aura which surrounds her, basking in the rage of the crowd before she continues to talk.
Kristen Page : And right now, other then being the new general manager... I AM YOUR NEW VIXENS CHAMPION! HAhahahahahaaHahhaha, I will become the longest reigning womens champion of all time, and not a soul will stop me hahaha. Dynamite is gone! Dynamite is injured and will never be back. With me as champion the Vixens Money in the Bank winner Sophia Caldwell is still irrelevant. I saw what you said last night by the way. You wanted me to win this title? hahaha, as general manager, it's time to make my first main event. Caldwell, I'm going to bury you into the ground. HAHAHahahahHAHahha
As Kristen laughs into the microphone, Sunshine bursts into laughter behind her as she turns and faces, him, the laughter stops as the both grab onto the microphone and pull in close, the microphone the only thing separating sunshines mask from Kristen mouth. They look into each others eyes and in Unison say "Hope is dead" before dropping the microphone to the ground. They turn towards the ropes and Sunshine holds them open for Kristen to pass through, they hop down onto the floor and Sunshine picks up the last remaining bottle of spray paint and sprays
"Hope is dead"
on the floor besides the ring. The duo turn, looking towards the ring, Sunshine raises the arm of Kristen into the air as they walk up the ramp
Kristen and Sunshine make their way up the ramp as their theme hits the PA system, the cleaning crew run past the duo in attempt to clean the arena up before the show starts and the duo just break into laughter as they walk up the ramp, ending the segment as it fades to yellow.
Last edited by RandomHero47 on Mon Aug 29, 2016 8:20 pm; edited 1 time in total
_________________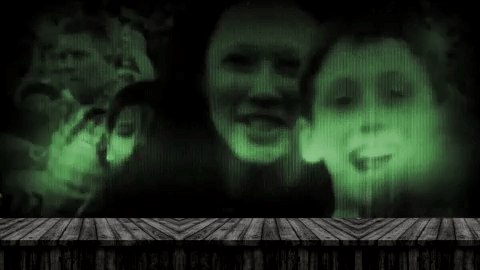 Data Resets : 1

Main Event Star!





Posts

: 1013


Join date

: 2015-03-10


Age

: 20


Location

: Australia


Humor

: Dark



Before Sunshine and Page get to the back a figure with his back turned is seen on the titiantron then few sarcastic claps are heard. The man turns around revealing himself to be D'Angelo St. Daniels

-DSD-
Sunshine you're real good at speaking rhetoric and coming up with your little analogies for what you think is going on, but maaaaannn you are so delusional that you've brained washed everyone including yourself Sunshine and the greatest delusion you've ever come up with is that you really think you're going to stay in control. As long as Unmatched continues to bloat itself with egomaniacal, self-aggrandizing, conman like you I will be the hero this company deserves, I've made mistakes in my past but in this world there's no such thing as a pure hero, however the one to see through and repent is what makes a true hero. It is my moral obligation to this company, to this sport, to the people to put you down. I don't care what devious heinous tactics you have planned, I mean you can have your female side chick attack me with a battle axe that won't stop me, little kids in terribly made masks of your face could swarm the ring children of the corn style that won't stop me NOTHING will stop me from kicking your ass. Your mind won't let you beat me I'm going to take those selfish dreams you have and bury them with your soul…….
_________________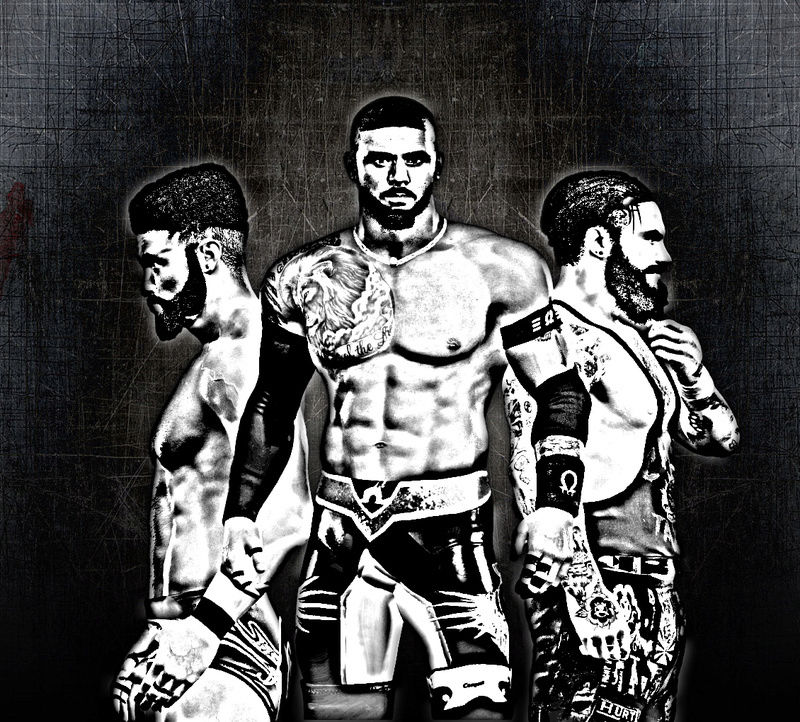 Main Event Star!





Posts

: 1040


Join date

: 2015-07-19


Age

: 21


Location

: Hopewell, Virginia



Unmatched ep.14 (#162)


As episode 14 of UnMatched opens up to the theme of Kristen Page and Sunshine fading out as we see the current General Manager in Kristen Page inside the ring alongside her mentor Sunshine, the microphone already poised in her hand as she waits for the crowd to simmer down as they unload on the General Manager covering the ring with a sheet of boo's as she raises her belt into the air, a crazed look of satisfaction on her face as she lowers it down onto her shoulder and raises the microphone to her mouth while Sunshine watches on, his hands pressed firmly on his hips as he watches the perimeter while Kristen begins to talk.
Kristen Page : So, here I am... Still you're CMV Vixens Champion. HAhahahaHAhaha, WHAT DID YOU ALL EXPECT!? ...Last week when I saaaaid I was going to be the longest reigning Vixens champion, and look what happened. I survived a poooorrrr hahaha, poor pre-match attack from the has been Jaaaade Dynamite...

The crowd begins to chant "Dy-na-mite! Dy-na-mite!" over and over, as Kristen laughs it off, enjoying the anger of the crowd. She raises an arm up into the gesturing for the crowd to shut up so she can continue, and in sheer anticipation of what Kristen could possibly be planning for tonight's show, they begin to simmer down once again allowing Kristen Page to continue on.

Kristen Page : But she was nothing compared to what I was last week! You know whooo else wasn't like me last week, that fluke of a Money In The Bank winner, Sophia Caldwell. Hahaha, what a poor excuse for your first female Money In The Bank winner. I ended her dreams, and made her get soooo mad she created a faction because she finally realized she can't do anything for herself hahaha, oh but it's ok now because she is surrounded by no-names and others who are just as pathetic as she isss HAahahahaha.

Kristen looks around the arena, the crowd has very little to offer in response, they understand that Kristen is right about Caldwell and can other nothing but silence to the satisfaction of Kristen Page as she lets off another shrill high pitch laugh before pressing on

Kristen Page : Oh how could I forget Diana... Dirty... Dirty... Diana hahaha. Oh yeah because she's irrelevant, and come Quarantine you'll just be forgotten.

As Kristen rounds off her speech, the crowd once again erupts into a plethora of boo's to which Kristen completely ignores, falling backwards in angelic fashion with a smile on her face living in her own world as she falls into the arms of Sunshine, looking up at his mask before closing her eyes and passing the microphone to the broken one, Sunshine grabs the mic and begins to speak.

Sunshine : D'Angelo St. Daniels... You interrupted a special night last week. You interrupted my beautiful Kristens special... day. You shouldn't have done that... HAaahaahaHa YOU SHOULDN'T HAVE DONE THAT AT ALL. You do not wannnt to test me Mr St. Daniels. You people, you people need to understand the difference between me and him. I dooooo all of this for the poor man that stands night and day begging on the side of the street because THE MAN didn't think he was smart enough to live in this world! I do this for alll those people still in school who doesn't want to wake up in the morning because they're constantly bullied and vilified for nooooo reason.  I do this for each and every one of you! Hahahahaha. You people, if you all stand with me, you'll never have to be alone ever again... You will see me and realize what I truly am, that being... a God. Now what is D'Angelo St. Daniels...? Nothing...

Kristen pushes her back off of Sunshines chest back to her feet standing tall in the ring, however Sunshine grabs hold of her hand and turns her around, pulling her in close so they stand face to mask causing Kristen to skip a breath as feels the aura of Sunshine. She bites her lip while slowly removing the microphone from the hands of her mentor and turning in quick fashion towards the hard camera as she looks to continue where she left off.

Kristen Page : At this point who would even dare facing us. I am the first person to successfully defend against a cash in. Sunshine has destroyed the so called Brothers of Destruction! hahaha, We have are in control now and no body could stop us even if they tried...

Kristen lowers the mic and skips around Sunshine as the crowds boos echo around the arena while the crowd also waits in anticipation for something to happen.  

_________________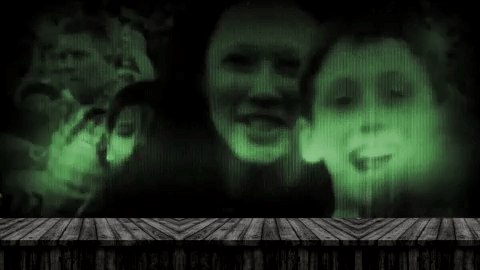 Data Resets : 1

Main Event Star!





Posts

: 1013


Join date

: 2015-03-10


Age

: 20


Location

: Australia


Humor

: Dark



The crowds leaps to their feet and ROARS in excitement as the Number one Vixen in ALL of CMV's theme hits the PA system, the crowd up on their feet in anticipation of the square off we've been waiting to see, the longest reigning Womens Champion in ALL of CMV and the Vixen who cost her the chance to win back her Championship at Redemption Road and over a month of her career after putting her on the shelf.

Jade Dynamite comes out from the back with a microphone in her hand, raising her free fist into the air as she lets out a roar of energy at the top of the ramp before pointing down into the ring at Sunshine and the General Manager, the Vixen who put her on the shelf, Kristen Page.. With her eyes locked on Kristen as she walks down the ramp, her eyes lit up with intensity as she walks around the ring, staring into it at Sunshine and Kristen Page. Sunshine only looks back, his fists clenched and his guard ready, while Kristen simply laughs at the face of Dynamite while she leans on Sunshine her arms over his shoulders as they watch Dynamite circle the ring before she finally.... Slowly... Makes her way up the steel steps. She walks across the ramp towards the center, she stares into the ring with a cold, calculated look on her face as Kristen just laughs back gesturing for Dynamite to join them in the ring. Dynamite looks around, analyzing her options before cautiously stepping into the ring, squaring off with the duo as she raises the microphone to her mouth to begin talking.
Jade Dynamite:
Who do you think you are? Seriously... Who put you in charge. You want someone to stand up to you? Well Damn right I'll stand up. Because this is, and always has been MY DIVISION. You taking control of this show Kristen, you taking control, it's causing a little clash, you see... You'll never control me. I am the most explosive Vixen, not just on this roster, but on BOTH rosters. I was the longest reigning Champion of all time and you know what you did, Kristen... At Redemption Road just over two months ago, you essentially signaled the end of your career. When you attacked me, when you took me out of that Fatal Fourway, You stepped off a safety net, an onto a minefield, and so far, you've been tip toeing around staying safe.. Well now you're time is up, and you know it, the only time we've been in the same ring was at Redemption Road and I pinned you in minutes, I fought through an injury brought down upon me during that match to eliminate you, now you'll say you threw the match but deep down you know, you know that at any given moment, I can do it again, and I will, just wait. This isn't a threat Kristen, this isn't a warning, this, this is a PROMISE.
At this point, Kristens smile turns into an evil, agitated look on her face as releases herself from Sunshine and steps forward, face to face with the longest reigning Womens Champion in CMV history, face to face both staring into each others eyes as the crowd begin the "End Her" chants hoping that Dynamite will put down Kristen Page tonight and cut this reign of Tyranny short. Dynamite looks out at the crowd and back into the face of Kristen Page, very much considering doing what the crowd want and ending Kristen.. Right here right now. However she continues to talk, face to face with the Womens Champion.
Jade Dynamite:
Owning the belt Kristen, owning the belt doesn't make you a Champion, how could you be the rightful Champion when the Vixen who brought this Division into the spotlight never even got her chance to win back the belt, you remember that. You caused that, which is such a fantastic coincidence, because now, the one who stopped me from becoming the first ever two time CMV Womens Champion, is going to be the one I put down, the one I finish, to regain what is rightfully mine. That's right Kristen, you did retain against Caldwell, and you did make her irrelevant. But that's the thing, she always WAS irrelevant because of me. What you're doing right now, is things I've already done, and things I've already done better. You can count yourself lucky that it was Caldwell you were defending against, because when I get my hands on you Kristen, you'll be running back to fusion.
The crowd begin to chant "Back to Fusion" followed by a series of claps, however Kristen simply ignores them, refusing to break her gaze as she stares into the soul of Dynamite with a look of ferocity scattered upon her face as Dynamite simply smiles back with a cocky tint in her eyes as she presses on.
Jade Dynamite:
You came here, to escape, to escape your hard times on Fusion, you wanted to make a name for yourself, so you attacked the biggest star this Division had to offer.. But the problem here was, you didn't realize what you were getting yourself in for, you set off a ticking timebomb, and times almost up Kristen and your nice little cozy world you pretend to be in, it'll come crashing down in flames when I PERSONALLY, remove that Championship, from your cold.... dead... hands.
Before Dynamite can continue talking, Kristen raises her hand to her neck and drags her thumb across her throat, sending a message to Dynamite, showing her she's not scared, she's not afraid and Dynamite smiles back still the duo engage with their gazes locked upon each other as Dynamite continues.
Jade Dynamite:
So Enjoy it Kristen, have fun with Diana at Quarantine, but you'll walk out with a target on your back, because I am coming for you, and I do NOT forget, so while you're sitting here, as the queen of this show, you have to realize that you're just a small part of a much... MUCH bigger picture, and that big picture is me, me and my Division, the Dynamite Division. Because the only way to get that target off of your back, is to hand over that belt, because a homing missile is coming straight for you, and it just will not miss, and that's the same for anyone, if you have what belongs to me, the crown jewel to my kingdom, you can run, and you can try to hide, but I will find you, and I will take what's mine, so think about that Kristen, because you can't stop the inevitable, and you most certainly.. Can't stop me..
Dynamite continues to stare into the eyes of Kristen Page as she slowly raises the microphone to her mouth just one more time,the crowd still on their feet, absolutely pumped by this segment as Dynamite speaks softly into the microphone.
Jade Dynamite:
Boom...
Jade Dynamite drops the microphone and two engage in a stare down, going on for almost a minute as the two clench their fists ready to fight until Sunshine pulls Kristen back, saving this fight for another day, the crowd cheers and Dynamite smiles, as Kristens anger turns into a devious laugh, seemingly calmed down by being in the clutches of Sunshine, Dynamite turns away and goes to leave the ring, however just before she steps through the ropes, she's interrupted by a familiar theme.
_________________
Matthew wrote: Hayden is so much better than Schmidty in every way.
Admin





Posts

: 7104


Join date

: 2015-03-09


Age

: 21


Location

: MizTV


Humor

: Making Sons uncomfortable



-Dirty Diana-
No no no no no.....
You think its funny to call me names?! Calling me a irrelevant?! Its not going down like this at all! You people wanna judge me?! I am one of the most beautiful and baddest women in the world. And I deserve respect! I am a women of class and beauty and I don't deserve this!
This is not the path that I am supposed to be on. I am not a star in the decline, I am a star on the rise and I will always be on the rise and speaking of stars on a decline Jade Dynamite who are you to be throwing shade on the division? Soon as you tasted bitter defeat you've been losing left and right. For once this division isnt about you. Youre not going to leach on out here and insert yourself back into my spot light. DYNAMITE WHAT HAVE YOU DONE FOR THE DIVISION LATELY?! In fact when was the last time you won anything useful? All you've done since you lost the title is fall back into the shadows of irrelevance, picking fights with anyone within range with you, taking time off for injuries, playing catch up with the evolving of the women"s division but hey newsflash Dynamite you're no longer important to CMV anymore you've played your part now just retire and get out of my company. No one in this division or this company even has been given more opportunities, more main event matches, more chances than you.....
You've been getting by for so long because management wanted you to be their number one fooling everyone into believing you're actually the beat but really you're all hype, a phony, a hack.... you can no longer hang with this division.
Now I turn my attention to you Kristen Page I happen to have a rematch clause for my Women's Championship and the funny thing is Page is I can do what you're doing calling people names, speak in rhetoric, call you a bitch, call you a pussy but those are just words Dirty Diana works in action and I promise to you I will make your title reign an embarrassment and put you to shame and put your little boy toy to shame as well because everyone knows I deserve that title and I deserve it for a second time.....
Following Diana's interruption, Kristen page lets off one of her vintage shrill moments of laughter as she steps backwards into the arms of Sunshine and retrieves the microphone from her mentor, with Dynamite in the corner of the ring and Diana on the stage, Kristen looks at them back and forth, a plan clearly coming to fruition in her mind as she raises the microphone to her mouth.

Kristen Page: Ooooh don't I have the perfect plan for the two of YOOOUUU HAaahahaha... You both just think that you can come out here?! Oh no oh no oh no Hahaaaha.. Not without some Reeeeepercussions!!

Dynamite and Diana stare at Kristen Page as she laughs maniacally in the center of the ring with a shred of curiosity upon their faces as she becomes serious again.

Kristen Page: Not under my watch.. It doesn't matter what you say Jade, and it most CERTAINLY doesn't matter what you say Diana, because I am the Champion, and I am the General Manager HAHAahaaaa, and there's nothing... You.. Can do about it.. But if there's one thing the two of you do have correct, is that one of you is Dirty, and one of you is Dynamite, because.... Because Hahahahhaaaa Because one of you tainted this belt with your filth, and one of your careers blew up in your face when I arrived HAhaaaahhaa.

So as for my little incy wincy plan, well, well, well, I have just the idea hahaa, you two don't exactly get along, that's no secret so I'm going to put you into A TAG TEAM MATCH!!! Hahahhaaa. You won't face chumps either, You'll face.... People who have beaten you both!!! Dynamite, your reign came to an end by Lexin Damjen, and we've seen Ashleigh Infinitee beat you Diana sooooooo. In tonights Co-Main Event. You will have to work....TOGETHER Hahahaaaaha....

Kristen Page puts her arm around the waist of Sunshine holding him tight as she looks up at the two of them just one last time.

Kristen Page: And we all know just how "well" that will go. Hahhahaahaa



In a flash, Kristen and Sunshine are gone from the arena, and the crowd is in a stunned silence as Jade Dynamite glances across the arena with a look of anger on her face at Dirty Diana, who glances back in much the same way while the camera begins to fade to black.
_________________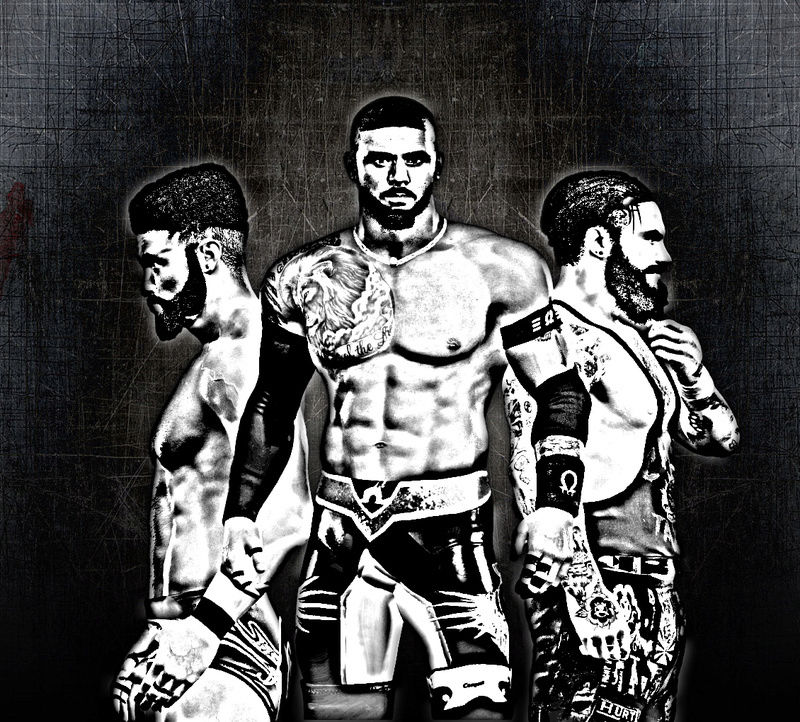 Main Event Star!





Posts

: 1040


Join date

: 2015-07-19


Age

: 21


Location

: Hopewell, Virginia




---
Permissions in this forum:
You
cannot
reply to topics in this forum