Fusion & Genesis PPV List!
-Battlescars
-Anarchy Rulz
-Retaliation
-Deathwish
-Requiem
-Exodus
-Validation
-Sacrifice
-CyberSlam
-Dark Carnival
-Point Break
-Regicide
-Wild Card
-Absolution
-Emergence
-Home Coming
-Cause & Effect
-Final Stand
-Purgatory
-Ascendance
Quick Links!
Dashing's Stuff!
Cop's Stuff!
CMV Network!
Social Media!
Site Threads!

CMV.COM Exculsive

Aaron is seen angry in his locker room talking into a mirror as the camera man walks in.

Aaron Waite : did you see that... I had the ropes at the count of one, and the ref just kept counting after Starr hitting me with my own move. What the fuck happened out there!? I WAS ROBBED! Yeah people think I didn't deserve it because what? Whaaaa he doesn't belong here, whaaaaa he is just a rejected Fusion guy who messed up his opportunities. May I ask... WHAT OPPORTUNITES!? I came here for a fresh start to put my name on the map, and that's exactly what I freaking did, by winning my only two singles belts in the same night, beating the 'great' Hayden Kiteley and laying waste to Nick Blake because Aaron Waite is better then him.

Aaron turns in a fit of rage, now looking directly into the camera
Aaron Waite : But hey no one gives Nick Blake shit huh... He lost to greatness and knew he couldn't recover, so he just jumped ship. Yeah I ended up losing the Television Title... But at least it was to a man, at least it was freaking fair. But that Global Championship is MINE... And I shouldn't have lost tonight... I shouldn't have lost. I will get it back, wanna know why?

And out of nowhere Aaron lunges at the camera man with a devastating CLOTHESLINE FROM HELL. The camera now is on the floor looking towards Aaron's feet, Aaron picks up the camera and looks directly into it

Aaron Waite : BECAUSE I AM GREATNESS... AT ITS GREATEST!!!
_________________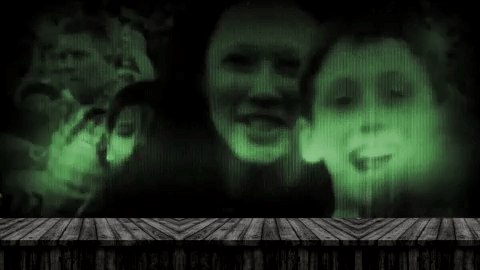 Data Resets : 1

Main Event Star!





Posts

: 1016


Join date

: 2015-03-10


Age

: 20


Location

: Australia


Humor

: Dark



CMV.COM Exculsive

Lisa Evans is seen trying to catch up to Aaron in the hallway as he walks out to his car to leave the arena.

Lisa Evans : Aaron, Aaron can I get a word from you about how you came up short in the King of the Ring to the eventual winner of it all Ringo Max?

Aaron takes off his aviators and puts his back down. Looking frustrated that he has to now talk to the long time CMV interviewer.

Aaron Waite : Well what do you want me to say? I lost... I lost after countless instances of injustice from the new so called general manager of Intensity, Intensity which is my show by the way, it's now full of punk rebels, crazy puppet masters and stupid vixens. My beautiful show has been ruined by these things. Sure there is some hope on this show of mine. There's Voice Vindy, there's Logan Hail... That's it. This is all because of Laura Sampson.

Lisa Evans : Ok well what's next for Aaron Waite?

Aaron Waite : I restart, it's obvious my time on top is over for now. But I promise you that I will be up there once again. I will be up there eventually, right where I belong, to get back... My... CMV Global Championship. Greatness will rise again, but it will just take awhile.

Lisa Evans : Will that's all folks, thank you Aa...

Aaron puts his hand on Lisas shoulder, raising his eyebrows at her as she pauses what she was saying.

Aaron Waite : Lisa... Shut the fuck up.

Aaron puts his glasses on and picks up his bag, he continues to walk down the hallway to the garage as the camera fades to black.
_________________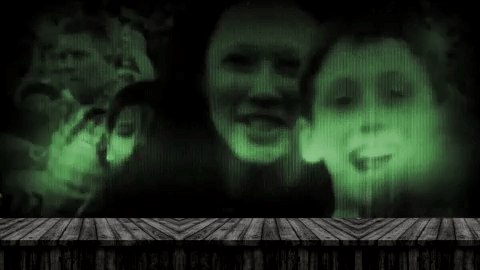 Data Resets : 1

Main Event Star!





Posts

: 1016


Join date

: 2015-03-10


Age

: 20


Location

: Australia


Humor

: Dark





Similar topics
---
Permissions in this forum:
You
cannot
reply to topics in this forum