Fusion & Genesis PPV List!
-Battlescars
-Anarchy Rulz
-Retaliation
-Deathwish
-Requiem
-Exodus
-Validation
-Sacrifice
-CyberSlam
-Dark Carnival
-Point Break
-Regicide
-Wild Card
-Absolution
-Emergence
-Home Coming
-Cause & Effect
-Final Stand
-Purgatory
-Ascendance
Quick Links!
Dashing's Stuff!
Cop's Stuff!
CMV Network!
Social Media!
Site Threads!

After Top's Newsome vs The mystery opponent which turned out to be the returning Mugen of all people at Climb II Fame, A bloodied Top's Newsome returns backstage…
Tia : What the hell was that, who was he, you was screwed….. They are treating you like crap Top's making you defend your title against another mystery opponent, what kind of BS is this….They gonna look mighty stupid when they realize they messing with the wrong people…… Tops?   TOPS why are you smiling…
Top's : Tia you got it all wrong, you need to calm down, The Television title was a mere stepping stone to propel my career. You see I could throw a hissy fit like the rest of these idiots in the locker room. I could beat the holy hell out of the first guy I see backstage. I could cry at the commentators that my hand was under the ropes… I could piss and moan that I wasn't ready that I had no time to prepare…..Hell i could even demand a rematch. But you see Mugen won, he's the New Television champion….Like I said they think they have the power, but I pull the strings….The Television title, I took that from Aaron Waite who was the dual champion at the time. I beat the Global Champion, they tried so hard to keep me away from Aaron after our MOTY on Intensity where I became the TV champ. I wasn't given a Global Title match…. But now that I don't have to carry the Television division no more, I can focus on what I should have been focusing on all along. Mugen can have that piece of tin, I'm here for one thing only and that's the Global Heavyweight Championship, To be the best you have to beat the best, you have to beat greatness and Aaron I have beaten the best and I have beaten you the so called Greatest.
Tia : Hahahaha smart move Top's, like you said last week it's like a game of chess, I see now that you've planned your next moves.
Top's : Trust me, I have, I always have a plan, I always think of my next move….. Money in the Bank match I could have easily qualified for that but I chose not to, they gave me a second chance but I let Adams pin Bull…. I don't need to waste my time on a piece of paper, a contract, a cheap way for anyone to get a title shot, where I come from you earn title shots, and like I said I came here and beat every former Television champion till I became the Television champion… I put on 30,40 mins matches because I can, I like the suffering of my opponents as I drop them on their heads over and over again…… I earned my spot to face Aaron Waite for the Global Championship, and sooner or later, I don't know when but I'm coming for you Aaron, It will happen and mark my words I'm going to take another title from you…..That's if you can hold onto it later tonight...... Zack Starr i've beaten you multiple times too, so who ever wins.....I WIN .... No Strings Attached.
Top's and Tia walk off laughing….
PS this was before Zack Starr vs Aaron Waite's match obviously...
_________________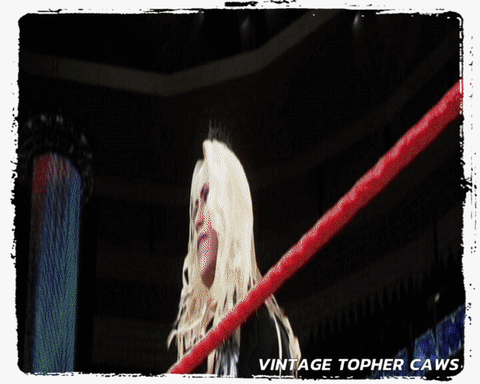 Main Event Star!





Posts

: 4902


Join date

: 2015-12-11


Age

: 99


Location

: (NEAR)... Leeds, England


Humor

: yes :D




---
Permissions in this forum:
You
cannot
reply to topics in this forum