Fusion & Genesis PPV List!
-Battlescars
-Anarchy Rulz
-Retaliation
-Deathwish
-Requiem
-Exodus
-Validation
-Sacrifice
-CyberSlam
-Dark Carnival
-Point Break
-Regicide
-Wild Card
-Absolution
-Emergence
-Home Coming
-Cause & Effect
-Final Resolution
-Purgatory
-Ascendance
Page 1 of 3 • 1, 2, 3

Which roster do you think will be the A show here in CMV following the draft?
Monday night Fusion: Episode 54!
LIVE from Boardwalk Hall in Atlantic City, New Jersey!!!Anarchy Rulz card thus far!
(Subject to change.)
-Hayden vs. JustIN Sane (c) for the CMV Undisputed World Heavyweight championship!
-Shiloh Gray vs. Chris Andrews in an Anarchy Rulz match!
-Anarchy Rulz gauntlet match for the CMV Light Heavyweight championship!
----- ----- ----- ----- -----
Kicking off the new era for Monday night Fusion under the regime of general manager, Johnny Sampson, the mysterious, Bannon, looks to keep his undefeated streak alive when he comes face to face with quite literally his biggest challenge yet, the demented, Bloody Justice. Promising to cure CMV of its illness, and speaking of a man that he plans on making an example out of; could said man be Bannon's opponent here tonight?
After costing Vixens champion, Jade Divine, her match last week against Quinn-Belle thanks to a ringside distraction, Megan Cooper now has a big opportunity here tonight, as she goes one on one with The Cheeky Japanese Girl. With Cass LaFave unable to cash-in her championship opportunity following a brutal injury she received at Battle Scars, a win for Cooper in this one could see her be next in line for a crack at the belt.
Johnny Sampson has let it be known that next week LIVE on Monday night Fusion following the King of the Ring special event, that The Blood Brothers will challenge Hayden and Quantum for the CMV Tornado Tag Team championship! During a Live Event last week, we witnessed The Hell Hound put down Animal in one hell of a brawl, now we'll see if The A-Lister can get one up over Grid when the two clash head to head here tonight!
For weeks now, Parker for some reason or another has decided to make Chris Andrews' life a living hell. But with The Bloody Brit currently busy off training for the King of the Ring tournament this Saturday, he's left it up to his boys in Mike Miles and Oliver Caine to rid him of his pestering nuisance and his pal, Hannibal, once and for all.
As announced last week during Thursday night Genesis, both Sushi-X and Chris Andrews were revealed as two of the four men who will be representing Monday night Fusion in the King of the Ring tournament this weekend. But that still leaves two vacant spots, so Johnny Sampson has decided to see who wants it more as he pits the CMV veteran, Ace Stephens, against The Scotsman, Jacob Ziegler! Will The Joker laugh his way past Jake and into England this Saturday; or will it be Ziegler who puts an end to Stephens' impressive winning streak and secures his place among the top dogs?
In the second and final King of the Ring qualifying match here tonight, it'll be two powerhouses going at it, when Big Duke Briggs tangles with The True Dark Lord, Marcantel! Both of these monsters are looking to kickoff their Fusion careers with a bang, and there's truly no better way to do that, than earning the right to travel to the grand ole UK to represent their brand and possibly earn a shot at the Undisputed World championship!
In the main event of the evening, it's gonna be one hell of a slobberknocker, as we see Mr. Money in The Bank, Nick Blake, join up with The Dream, Sam Valentine, to take on the two men who'll be tearing one another limb from limb this Saturday, The Future Man, Quantum, and the Undisputed World champion, JustIN Sane! This is a great opportunity for Blake to feel out the champ as he of course carries with him that contract for a World title match when ever he so chooses to cash it in, and is also a chance for The Hell Hound and The Unpredictable One to get a feel for each other before their bout this weekend with a lot on the line, whilst Valentine seeks to prove that he belongs in the main event scene.

ALSO, on tonight's Live Event!
-Angelica Jones vs. Amber Briggs W/Quinn-Belle
-Dashing Don vs. Cobalt Ketchup
-Dallas Chandler vs. Nelson Jr.
Last edited by Mr. Dashing on Sat Aug 27, 2016 1:52 pm; edited 1 time in total
_________________
1x CMV Anarchy champion
1x CMV Tag Team champion
Bludgeon
1x Mr. Money in The Bank, 2x World Heavyweight Champion, 1x United States champion, 1x CMV World Tag Team champion, Glammy award for Feud of the Year, Glammy Award for Heel of the Year
Xander Slate
Never thought I'd be fighting my brother.

I'm sorry, Quantum, I love you.
_________________
Tim LaFave (Genesis)
Nick Blake (Fusion)
Shiloh Gray (Fusion)
Voice Vindy (Fusion)
Aerora (Ferocity)
Credit to Aaron for the avatar.
Main Event Star!





Posts

: 2297


Join date

: 2015-08-29


Age

: 25


Location

: New York


Humor

: Slapstick



does this mean "Scumbag" Teddy "Black Bear, but commonly misheard as Blackbeard" Soloway IV of the Isles of Skellige is on Genesis?
_________________
Main Event Star!





Posts

: 2759


Join date

: 2015-03-09



But will you say his full name?
_________________
つ ◕_◕ ༽つ C9 TAKE MY ENERGY ༼ つ ◕_◕ ༽つ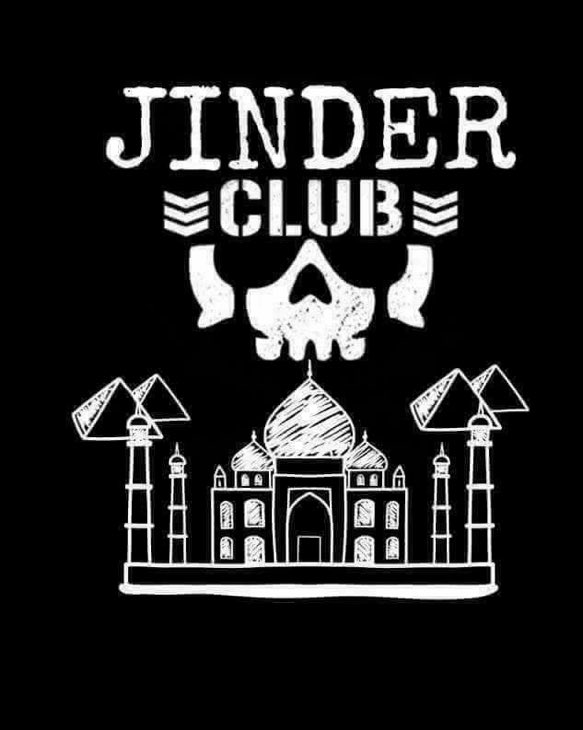 1x International Champ - Pierre Thompson(3 Months)
2018 Feud of the Year - Thompson v Slate
Midcard Playboy





Posts

: 222


Join date

: 2015-09-05


Age

: 26


Location

: Killa Cali



_________________
Main Event Star!





Posts

: 2745


Join date

: 2015-05-13


Age

: 18


Location

: Ontario, Canada


Humor

: Dashing's jokes



*but commonly misheard as Blackbeard
_________________
Main Event Star!





Posts

: 2759


Join date

: 2015-03-09



Yes! Yes! Yes!
I'll finish my promos to segway to the debut
_________________
1x CMV Anarchy champion
1x CMV Tag Team champion
Bludgeon
1x Mr. Money in The Bank, 2x World Heavyweight Champion, 1x United States champion, 1x CMV World Tag Team champion, Glammy award for Feud of the Year, Glammy Award for Heel of the Year
Xander Slate
Page 1 of 3 • 1, 2, 3

---
Permissions in this forum:
You
cannot
reply to topics in this forum