Fusion & Genesis PPV List!
-Battlescars
-Anarchy Rulz
-Retaliation
-Deathwish
-Requiem
-Exodus
-Validation
-Sacrifice
-CyberSlam
-Dark Carnival
-Point Break
-Regicide
-Wild Card
-Absolution
-Emergence
-Home Coming
-Cause & Effect
-Final Stand
-Purgatory
Quick Links!
Dashing's Stuff!
Cop's Stuff!
CMV Network!
Social Media!
Site Threads!

Intensity Ep. 12 (#160)

Before he hits the stage for his match with Dave Skylark's, Zack Starr is being interviewed by Mac Thompson to discuss what transpire last week on Intensity when Starr unloaded on Global Champion Aaron Waite after his match with Chris Adams

Mac Thompson : Well Zack congratulations on becoming number one contender for the Global Championship.

Zack Starr : Thanks Mic, I'm Zack Starr soon to be Global Champion of Intensity....


Mac Thompson : M-My name's Mac....


Zack Starr : I was obviously talking to the microphone in your hand Matt. You got any questions for me?

Thompson is visibly annoyed about Starr purposely getting his name wrong

Mac Thompson : Well yeah, this Sunday you face Aaron Waite and everyone is at an amaze at your arrogance when it comes to facing someone like Waite. What do you have to say to that?

Zack Starr : Uh "arrogance" or "confidence" because my name is Zack Starr if you haven't heard or haven't been watching me as of late and I would like to call it confidence off of the expense of Waite's insecurities. And I would like to clear up this misconception that everyone has on my thoughts on the current Global Champion Aaron Waite and everyone seems to think based off my actions humiliating Aaron for the past two months and based on things I've said I don't respect Aaron Waite, that I don't think very much of his wrestling abilities, and that I don't think very much of him personally and to be completely honest with you those couldn't be anymore right than it already is. For those if you who forgot Aaron Waite has made his career out of  exploiting his lucky run in that 64-man, he single handedly used it as his ticket to the top, Aaron Waite knows damn well he doesn't deserve to hold that belt and I aim to make his final night as champion an embarrassment.

Out of nowhere from behind Aaron comes charging at Starr with the title, smashing it against the back of Starrs skull. Aaron obviously mad about what transpired last week when Starr embarrassed him in the middle of the ring.

Aaron dives onto a downed Starr and begins punching him continuously until help arrives. Security tries to separate Waite from Starr as he begins to yell out "I am the Global Champion" with a crazed look in his eye. Starr begins to be helped up calling out to Aaron, "Prove it bitch, Prove it!!!" The camera fades to black as Dave Skylark's theme begins to play.
_________________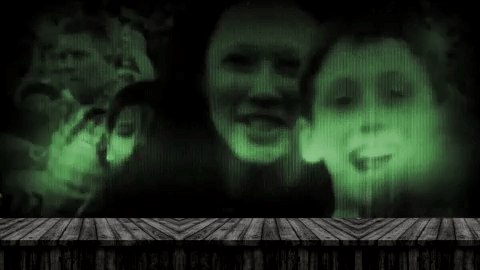 Data Resets : 1
Main Event Star!





Posts

: 988


Join date

: 2015-03-10


Age

: 19


Location

: Australia


Humor

: Dark




---
Permissions in this forum:
You
cannot
reply to topics in this forum