Fusion & Genesis PPV List!
-Battlescars
-Anarchy Rulz
-Retaliation
-Requiem
-Exodus
-CyberSlam
-Tag Team Cup
-Validation
-Dark Carnival
-Point Break
-Regicide
-Wild Card
-Absolution
-Emergence
-Home Coming
-Cause & Effect
-Final Resolution
-Purgatory
-Ascendance
Page 6 of 6 •

1, 2, 3, 4, 5, 6
Miztacular wrote:Another great one!
Will add the poster to it when I get it from Aaron, sorry about that
whoops
_________________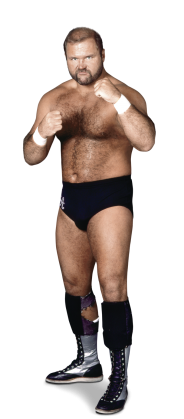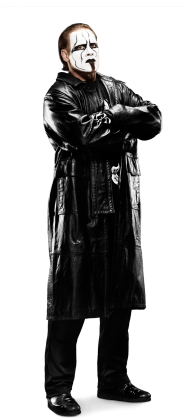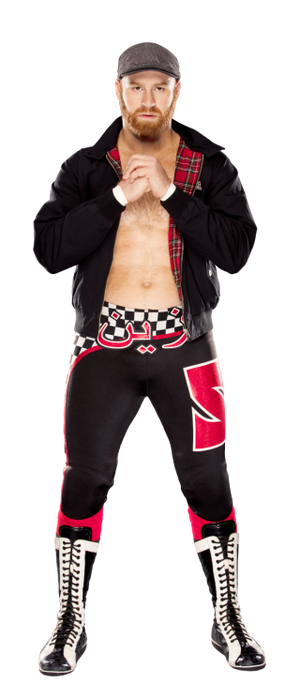 Main Event Star!





Posts

: 799


Join date

: 2015-03-10


Age

: 19


Location

: Australia


Humor

: Dark



Don't add anything to it
It's perfect as is
How disrespectful
_________________
I mean every hype video has to start and end the same, with the implosion outro graphic and the main poster pls chill I didn't change the main body of the video
_________________
Matthew wrote: Hayden is so much better than Schmidty in every way.
Admin





Posts

: 6108


Join date

: 2015-03-09


Age

: 20


Location

: MizTV


Humor

: Making Sons uncomfortable



Main Event Star!





Posts

: 2692


Join date

: 2015-05-13


Age

: 18


Location

: Ontario, Canada


Humor

: Dashing's jokes



Maurie this had better be the Circus/Booker feud where you do all the promos and I do nothing but we both get the glory
_________________
1x CMV Anarchy champion
1x CMV Tag Team champion
Bludgeon
1x Mr. Money in The Bank, 2x World Heavyweight Champion, 1x United States champion, Glammy award for Feud of the Year, Glammy Award for Heel of the Year
Xander Slate
Admin





Posts

: 4356


Join date

: 2015-03-08


Age

: 20


Location

: The Hood


Humor

: Knock knock!



Miztacular wrote:I mean every hype video has to start and end the same, with the implosion outro graphic and the main poster pls chill I didn't change the main body of the video
nephew, I aint make this for you so don't tell me what has to be in it or alter it
It's a pride thing with you, isn't it
Borton wrote:

covfefe wrote:

love it
btw, dashing's post reminded me. thanks for letting me do this <3
saved teddy for me after dashing pooped on him
_________________
Main Event Star!





Posts

: 2692


Join date

: 2015-05-13


Age

: 18


Location

: Ontario, Canada


Humor

: Dashing's jokes




Ladies and germs, this is none other than the one and only DJ Kreamy Z and we are back and we are LIVE here at W121.6--Brooklyn's hottest radio station for you sports aficionados. And if you're feeling anything like me, guys, you're yelling at the top of your lungs thank GOD it's Friday...except you're sitting in a cozy studio, but stuck on the Manhattan Bridge watching the Q Trains fly by.

And y'all are gonna HATE me for this one, but I'm happy for that traffic because the longer you're in the car, the longer you're listening to me--you see what I'm saying. But don't worry, because as usual, I'm going to make every second worth it. We were going into a music break, but I've received word that we have a very special guest on his way to the studio.

I promise you guys, that my guest is quite the character. I don't know how many of you watch CMV, but if you don't, let me tell you that you're missing out. Not only that, but the show my guest is wrestling on is the biggest event of the year: Implosion. Even if you aren't the biggest wrestling fans, this is a can't-miss event guaranteed, just as it has been for the last couple of years.

You'll laugh, you'll cry, it'll make your relationships stronger. Take it from me, I lost like five pounds last year from all the yelling, standing up and jumping around. Plus I'm willing to bet more than one baby will coincidentally be born nine months from down.

I promise that you won't regret a minute of this show, or your money back. Well, maybe not that, but you have my word that you'll get something out of this show that will stick with you forever. A lot is on the line on that night, and I'm not talking about titles.

Jobs and livelihoods will be at stake, I'm not blowing smoke either. Literally, my guest this morning has to win his match or lose his job. No middle ground or ifs, ands or buts….BUT, I think you should hear it from the man himself.

So all of you listening right now and later on during the replay, please allow me the absolute pleasure and honor of introducing the one of a kind...lord, help me get this right: Teddy (Black Bear, but commonly misheard as Blackbeard) Soloway IV of the Isles of Skelliguuuuuuuuuh!

Man! It's been too long since I heard my name screamed like that. Music to me ears, let me tell you that much.

I'll risk sounding like a doofus to say that I actually stayed up late last night making sure I got it right.

What's staying up late for you disc jockeys anyways? Staying up past ten p.m.?

You haven't lived until you're trying to catch forty winks while "regular folk" are just getting home from work.

Well, I appreciate you sacrificing your eight hours and looking like a doofus to give a man of status and caliber the introduction that I command. However, there was a slight issue.

Oh no, did I mess something up. Did I mishear the mishearing?

It's actually "Scumbag" Teddy (Black bear, but commonly misheard as Blackbeard) Soloway IV of the Isles of Skellige.

Man, I can't believe I missed that. I notice you didn't do the yell at the end, though.

Could you imagine how conceited and full of myself I would look if I did something like that?

And that's not you at all.

No, not in the slightest. You look up humble in the dictionary and there would be the most incredibly stunning picture of me staring right back at you.

Haha! See, what I think happened is that I was a little paranoid about calling my esteemed guest a "Scumbag" so I completely psyched myself out of saying it.

Trust me, I embrace the name. I love it. I even tried to get it legally added to my name.

You're kidding! How does it even work for you? Going out to places, I mean. Like, I imagine you going to a Starbucks or something and shaking your head in disappointment as they get your name wrong when they say it or struggle to fit it all on the cup.

Let's just say I've been kicked out of and or banned from a number of eating establishments for demanding that they address me correcting.

No way...

Yes way. The joke's on them, because I've never been in better shape.

Jesus, is that really all it takes. Maybe I gotta get myself banned from a place or two and I'd be able to fit into my pants that I bought when I was a little more optimistic five years ago.

It's funny because I bet they had no problem calling me a scumbag once I left, but they just had to go and be all politically correct when I was there.

Oh, trust me, Teddy, that wouldn't happen here.

Well, yeah, of course not, because you'd still be live and I'd hear you. THen I'd have to come back here, now wouldn't I?

Don't even joke about that, the thought alone is giving me panic attack.

Don't worry, all the anger and frustration and helplessness that's been festering inside of me is reserved for one and only one man. After I'm done, however...

Please, have mercy. The word scumbag won't ever pass through these lips....except for that time.

And the reason why that nickname means so much to me right now is because it was bestowed upon me by my good friend.

Guy, right?

The man, the myth, the legend.

So, I've been dying to ask: Is that really even his first name?

Ha! It might as well be at this point.

I have to say, the bromance between the two of you was one of my favorite parts about Intensity. Is he doing all right, by the way after...

After he was preyed on and attacked by a coward, you mean? Yeah he's doing a little better every day. He's probably at home listening to this right now, because he's a stalker like that. So, Guy, if you're listening……….make sure you take notes because THIS is how a professional interview is done, buddy!

See! THAT'S what I'm talking about! You two are too hilarious together, man. But I am glad to hear he's healing up well after what happened with...I'm not even sure I want to say his name. Should we just go and Voldemort him? Settle with "He Who Must Not Be Named?

Absolutely not. I want everyone listening who may not be familiar with the situation to know his name.

Bryan Sanders...

Brian "Piece of--word I can't say on FM radio--Sanders. The man is a coward. He's pathetic. He's a disgusting excuse for a human being, and he is the very reason why I'm sitting here in a radio station instead of preparing for a wrestling match on Intensity. Not that I'd rather be anywhere else, mind you.

Why would you want to be anywhere else? We've got it all here! Bagels, Coffee, hell, might even catch a live music act in the lobby if the guards haven't chased them away.

Best of all: no Bryan Sanders.

How could I forget that.

Well, that's the thing, isn't it? How easy to forget he is. That's why he's so sensitive and protective about his status in the company, because he always knew deep down inside that there was a point where if he left the company no would be dying to have him back. He'd fall into the same category as guys like...well, I can't remember any names, and that's the point.

Now, what's crazy to me is that there is such animosity and hatred between you two, but this all started over something that seemed to me, and please forgive me if this comes off as insensitive, but it started over something so trivial.

I kick myself over that everyday. I regret it. But it's what happened and the thing about life is that you can't change the past. You can't change your mistake. You just got to live with them and learn from them and better yourself through them.

Very well put.

Well, that's because I've had a lot of time to sit and mull things over and really come to realize that I'm a big part of why my livelihood is on the line. I realize that I can sit here and say that Bryan Sanders is overprotective about his spot in the company because it takes a man who's been there to see just that--the "table incident" was the most damning evidence of that.

Teddy, you? Worried about your spot on Intensity? I know that it can be a dog eat dog world, and I won't dare act like I know what goes on behind the scenes, but considering the role you were on, and the way the fans were reacting to you, I'd argue that you'd be one of the last people to go if they decided to purge the roster for whatever reason.

Yeah, but that was the Intensity Teddy you were seeing. The same Teddy who had and still has a giant chip on his shoulder because of the nightmare that was the stint on Fusion.

Wow! I had almost forgot that happened.

Exactly my intentions. Do you know what it's like to be a punchline to a joke? How it feels to be laughed at and treated like a second-class citizen because you dared to be a little different? That was a rhetorical question, but I hope the answer to that question for you and everyone listening is no. And if it is yes, then I want you to know that it does get better. Tomorrow does come.

Did you ever win a match on Fusion?

Not at all. I tried to make the most of it, coming up with these ridiculous reasons for my losses.

I hope it doesn't seem insensitive of me for admitting this, but I enjoyed all of that.

That's what I was going for. I was hoping that maybe if I got the fanfare behind me then everything else would fall into place.

But it didn't.

Not in the slightest. I begged for advice, but it all fell on deaf ears. they just..they wanted me to be the punching bag and nothing more. It honestly broke me. But Guy encouraged me, just when I was ready to give up, to give Intensity a try. So I reinvented myself, threw everything at the wall to see what would stick and THAT'S when everything feel into place. But it was like I had PTSD. I was still insecure and paranoid. Still making excuses when I was winning. It felt all too good to be true.

Like a dream.

And I was terrified of waking up. Which brings us to the table incident. I was so used to eating alone at Fusion when Guy was busy, then when Sanders sat there, it just felt like a personal attack..like he was mocking me. I don't know man; I can't justify my actions. I overreacted. And by the time I was able to swallow my pride and apologize, he was long past the point of no return.

That's when things got personal.

For him. Remember that. Remember that no matter how things got, I always kept it strictly wrestling. He's the one who brought...them into this.

He said that the mother of your son left because she...

Because she didn't think I was man enough. And she was right. That's what hurts the most. I can twist and turn the facts of a wrestling match all I want, but I can't hide the fact that I was...I was a terrible boyfriend and lost the chance to be a father to my little boy.

You've never seen him?

*A long pause ensues followed by the sound of sniffling.*

Teddy, I'm sorry...if this line of questioning is too much...

No, it's fine. It's a wound that may never heal, but it hurts a little less. I've failed at a lot of things in my life, and for a painfully long time, it looked like wrestling was going to go like the rest. But I stuck with it, and look where I am now: people are spending months' worth of paychecks to see me beat Sanders to a bloody pulp. I've crawled too far to fail. I can't lose my career...I just...don't know what I'd do without wrestling. It's the only thing I've been good at. He'll, it looked for a minute that I'd excel at it before it was all derailed. Oh, and I gotta get him back for what he did to Guy.

Just one of the many reasons why Sanders has what's coming to him, I imagine.

I'm not perfect. I did some things I'm not proud of. But just like Sanders was doing early on, I'm just out to defend myself...no matter what it takes. He won't be easy to beat, but he's still beatable, and I'll do whatever it takes to prove it. Teddy Soloway isn't going anywhere; I'm going to be a champion one day, and the first step to that is earning my career back.

Man, I can't believe time is almost up...there are still a thousand questions I have to ask, but I'll spare you the misery and ask once more. Teddy, what's the first thing you'll do once you become a full-time member of the Intensity roster again?

Ah, that's a softball. Easy. I'm gonna make sure nobody was sitting at my table while I've been away.

Ha ha! Perfect way to end this. "Scumbag" Teddy Soloway thank you for joining us today. And for those of you listening, if you liked what you hear and want to watch Teddy fight his biggest rival to date, but sure to tune in. We're heading to a quick commercial break, guys, don't touch that dial; we'll be right back after a quick word from the people who pay the bills.



_________________
Page 6 of 6 •

1, 2, 3, 4, 5, 6
---
Permissions in this forum:
You
cannot
reply to topics in this forum