Fusion & Genesis PPV List!
-Battlescars
-Anarchy Rulz
-Retaliation
-Deathwish
-Requiem
-Exodus
-Validation
-Sacrifice
-CyberSlam
-Dark Carnival
-Point Break
-Regicide
-Wild Card
-Absolution
-Emergence
-Home Coming
-Cause & Effect
-Final Stand
-Purgatory
-Ascendance
Quick Links!
Dashing's Stuff!
Cop's Stuff!
CMV Network!
Social Media!
Site Threads!

As Rubik celebrates his big win over DSD and Thunder, two competitors who will enter money in the back a familiar transmission plays over the arena to a thunderous amount of boo's.



Sunshine is now in the ring with all three men who just undertook a hell of a triple threat match. Sunshine chuckles as he sees Rubik try to punch him, but Sunshine catches it and hits him with a huge Code Breaker, causing Rubik to roll out of the ring. Sunshine then pays his attention to a crawling Thunder as DSD is resting in the corner. Sunshine throws out Thunder like nothing with lighting speed and quickly sprints towards DSD, connecting a Hullva kick to the jaw of DSD.

Sunshine walks to the outside to grab a microphone and a chair then re-enters the ring. DSD not moving as Sunshine walks towards him with the hair. Sunshine sits the chair on DSDs throat and sits on it, causing DSD to choke. Sunshine then sits on the chair causing more pressure as he begins to speak.

Sunshine : You know Daniels, I think you're quite a funny guy you know that? You think you can just come out here annnnnnnd saaayyy anything you want. HAahahaahaAH Even if you're wrong.... Even if you're deeaaaddd wrong you just go and do what ever you want ahha...NO.

The crowd boo's Sunshine as he continues to speak

Sunshine : Hahaaaha did... did Kane touch you or something? WHY ARRREEE YOU SOOOO MAD!? I mean I only used him to get where I am, I used him to be the top level STARRRR I am.... and here you are still complaining over him breaking your heart. Starting to think you're crazierrrrrr then I am hahaha.

Sunshine stands up and kicks the chair off of DSD, allowing him to breathe properly again.

Sunshine : Youuuu get sooo mad at people are more successful then you. It strikes a realllll nerve doesn't it? hahaha. Does it hurt? Does it hurt you to know I could just walk into this rinnnggg and win more titles then you can count without saying a single word? HAHAHA Does it hurt that I can get these people... haha These sheep to fall for me with just a mere few words and become unstoppable? HAHAHhahahaHHAha.

Sunshine grabs DSD by the throat and starts to scream in his face

Sunshine : YOU THINK YOU'RE BETTER THEN ME BECAUSE YOU HAVE BEEN HERE LONGER? NAH HAHAHA NOOOOOO, ITS MY TIME NOW. YOU'VE BEEN HERE WAAAAYYY TOOOO LONG AND HAVE DONT ABSOLUTELY NOTHING HAHA, ME? IM JUST GETTING STARTED!!!

Sunshine lifts DSD up for on his shoulder, then mocks Kane by slitting his throat with the tip of his thumb, Sunshine then puts DSD in the tombstone position and spikes him into the mat.



Sunshine is nowhere to be seen and the show fades to black as a lifeless DSD is left in the center of the ring.
_________________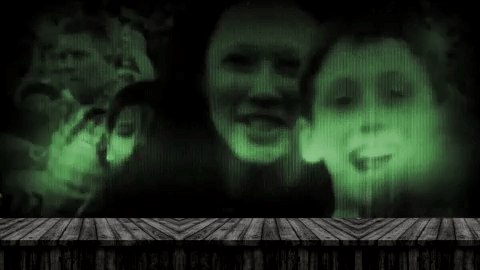 Data Resets : 1

Main Event Star!





Posts

: 1013


Join date

: 2015-03-10


Age

: 20


Location

: Australia


Humor

: Dark



Krzy pls explain how these aren't promos

10/10 Bless aaron.
_________________
Matthew wrote: Hayden is so much better than Schmidty in every way.
Admin





Posts

: 7104


Join date

: 2015-03-09


Age

: 21


Location

: MizTV


Humor

: Making Sons uncomfortable




---
Permissions in this forum:
You
cannot
reply to topics in this forum