Fusion & Genesis PPV List!
-Battlescars
-Anarchy Rulz
-Retaliation
-Deathwish
-Requiem
-Exodus
-Validation
-Sacrifice
-CyberSlam
-Dark Carnival
-Point Break
-Regicide
-Wild Card
-Absolution
-Emergence
-Home Coming
-Cause & Effect
-Final Stand
-Purgatory
Quick Links!
Dashing's Stuff!
Cop's Stuff!
CMV Network!
Social Media!
Site Threads!

Well into the show, Cole Savage is shown on the titantron. Not only are the tinted glasses on his face still there as a result of the poison mist by Shinnin, but now he's in a wheelchair, apparently crippled by the surprise attack that prevented him from accepting Marko Punish's open challenge for the prestigious World Heavyweight Championship.

-Cole Savage-
I simply cannot believe that it's come to this. That after centuries in the business, I've been relegated to a wheelchair due to the unprovoked actions of a manmad obsessed with trying to ruin the best thing to ever happen to this company. I...I simply cannot believe that one man could stoop so low, could resort to such tactics just to keep their names in the headlines for just a little bit longer.

Savage's lips curl downward into a frown.

-Cole Savage-
That attack almost paralyzed me...hell I could have DIED from the impact of hitting the ground as hard as I did. There's no cushion on the floor. That's steel grating! STEEL! And steel beats human flesh every time! What gets me the most is that I did NOTHING to deserve that. I did NOTHING to Shinnin to justify those heinous actions. All I ever did was call him out for his blatantly cheap tactics of using that poison mist to give himself the slightest advantage over the other guy in the ring. Leo Cruz comes in here day in and day out to steal the show and carry this brand and most certainly NOT to be taken out by a jealous peer.

Savage's voice starts to grow louder.

-Cole Savage-
He's NOT here to be held back or dragged down by a lesser man. Leo Cruz is in NXT to THRIVE and reach the TOP of the mountain where he should have been a long, LONG time ago. Meanwhile, Marko Punish gets to slip right in because he had the stink of the other brand on him. Sunshine and Aaron Waite and hell, even Cassie Maverick now, are all coasting on the name value and reputation of their previous employers getting handed opportunities on a silver platter before the ink on their contracts even dried. Meanwhile Leo Cruz has been here since day ONE, putting his heart into everything he's done, and every time there's a glimmer of hope, it's ripped away from him. Just like tonight. Tonight Leo Cruz was supposed to be the one challenging Marko Punish for the World Champion. Just like when he beat the CURRENT European Champion in the middle of the ring last week, Leo Cruz was set to do what Schmidty failed to.

Savage's voice evens out as he shifts into business mode.

-Cole Savage-
The way I see it, Cruz should be at the top of every list when it comes to who should be next to challenge for any title. But if it's Buddy or Brutus holding that title, a part of me wonders if it would even be worth fighting for. It's barely holding onto its prestige now and if it gets any morse, Cruz might as well go back and battle for his old titles. No, Marko, I...we have too much on the line to risk that. Tonight I'm doing YOU a favor and sending out one of my friends to help...even the odds and make sure that the match results are in our best interests. Meanwhile, at Climb to Fame, in the spirit of all the ladder matches going on, Shinnin, I'm going to make a proposition. You and Leo Cruz in a ladder match, hanging high in the air is a contract. You lose, and you WILL lose, and you're banned from using that poison mist...FOREVER!

Savage leans forward in his chair.

-Cole Savage-
So what do you say, Shinnin? You keep begging for a fight, and now we're offering to give you just that. Leo Cruz would love nothing more than to rip you limb for limb, just another casualty on his quest back to championship glory. So let's see if you're man enough to accept, or if you're just going to play chicken and waste our time.


Main Event Star!





Posts

: 3185


Join date

: 2015-03-09



CMV.COM Exclusive

Lisa Evans is seen backstage preparing for an interview with Shinnin

Lisa Evans : Ladies and gentleman I'm here with the man who has been called out by Cole Savage. Now Shinnin, last week you spit into the eyes of Savage with your poison mist and now this week he called you out. He want y--

Shinnin : Lisa, I know what he wants, Savage you really shouldn't have done this... You've awoken something in me that has been asleep for quite a long time my friend, this... this hunger has never been so bad before, but... you'll know all about that come Climb To Fame, the ghoul is here Savage. Your pet, Leo Cruz. He doesn't stand a chance.

Shinnin steps out of frame as a confused Lisa looks on.
_________________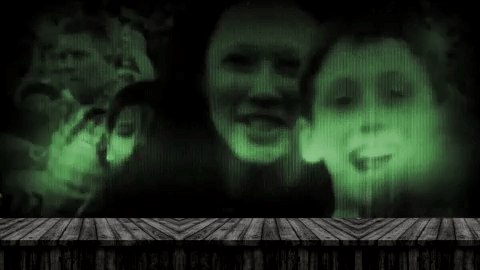 Data Resets : 1
Main Event Star!





Posts

: 988


Join date

: 2015-03-10


Age

: 19


Location

: Australia


Humor

: Dark





Similar topics
---
Permissions in this forum:
You
cannot
reply to topics in this forum