Fusion & Genesis PPV List!
-Battlescars
-Anarchy Rulz
-Retaliation
-Deathwish
-Requiem
-Exodus
-Validation
-Sacrifice
-CyberSlam
-Dark Carnival
-Point Break
-Regicide
-Wild Card
-Absolution
-Emergence
-Home Coming
-Cause & Effect
-Final Stand
-Purgatory
-Ascendance
Quick Links!
Dashing's Stuff!
Cop's Stuff!
CMV Network!
Social Media!
Site Threads!
Page 1 of 2 • 1, 2


As Intensity continues to go on cameras cut to Omega Lee backstage

-Omega Lee-
Two weeks ago I won one of the biggest matches of my career...so far, by qualifying for Money in the Bank at Climb 2 Fame. Now so far my opponents have been training by fighting each other, they are trying to prove some kind of dominance while risking injury. Now Cole Savage has taught me better than that I don't have to feel the need to stoop to their level, I already guaranteed my spot in Money in the Bank. Instead Savage suggest that I should study my opponents and ready my body for what awaits me at Climb 2 Fame the man's a multi-time Hardcore Champion he knows how much my body will go through and I'm taking his knowledge and I'm combining it with my premier athletic ability. At Climb 2 Fame it doesn't matter how many times you pull at the briefcase, it doesn't matter how many times you come close to winning, its about who pulls down the briefcase and I will be that man and maybe just maybe you people will see me and respect me for the talent that I am. I'm going to Climb 2 Fame with the promise and the guarantee in my mind knowing that I am the BEST.
Last edited by ChildishGent on Tue Aug 23, 2016 2:46 am; edited 2 times in total
_________________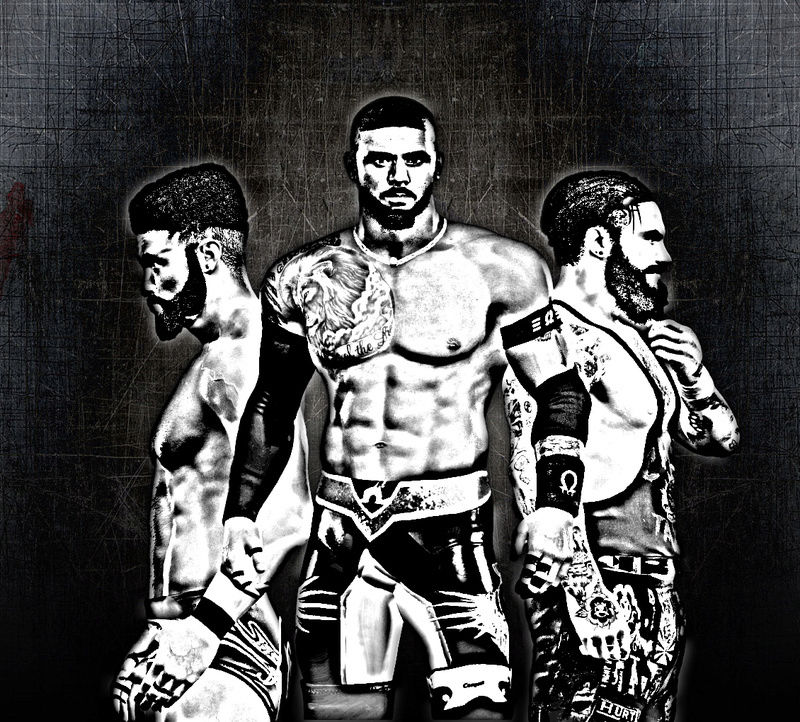 Main Event Star!





Posts

: 1040


Join date

: 2015-07-19


Age

: 21


Location

: Hopewell, Virginia



Cole Savage is shown sitting in his skybox despite allegedly not being able to see, smiling as Cruz secures a victory over champion Lorin Seoul. Beside him is Omega Lee.

-Cole Savage-
Well that...that match result says more than I could ever say about who the rightful champion is. So I won't say anything at all. Instead, I need to address some of the things I've heard through the grapevine. There's been a lot of doubt, a lot of controversy about Omega Lee and I putting our heads together and making the brilliant decision to excuse him from further competition until it's time to thrown down in the money in the bank ladder match. So what's the problem, huh? We're not forcing the other five people in that match to wrestle? We didn't bribe anybody for the time off. We asked and we were given. Just because we were smart enough to think about it, doesn't mean we should be crucified and villainized for it!

Savage pretends his feelings are actually hurt.

-Cole Savage-
The money in the bank match is one of the most grueling matches this company sanctions. The things these men put their bodies through and their opponents through borders on human cruelty. The fall they take, the hits they endure, it would break lesser men. And that's way Omega Lee needs to be in peak physical condition before stepping into the ring. What do you all think? That he sits at home playing videogames all day? Perhaps catching up on a good book now that he has all this free time? No! He's working harder than every single person in that match, because that's just in his nature...working that much harder than the other guy to prove that he's the best. That's what happens when you have a HUGE chip on your shoulder from YEARS of being overlooked and underappreciated. Even now, here in NXT where things were supposed to be different, Omega Lee has had to scratch and claw just to get to this point. Just to get a chance at a CHANCE to be World Champion.

Savage adjusts the glasses on his face.

-Cole Savage-
So why would risk everything he's worked for at this point to wrestle in a throwaway match? For pride? Honor? What good is any of that if he's at home nursing an injury while the big boys are playing? No, we're not going to test fate...that's what friends are for. Because who's to say that we'll ever get this close again. This is Omega Lee, the man with the premier athletic ability, who has so much to offer and has been given so little to work with. No, this is his match to lose. That briefcase might as well has his name tattooed on it. Look at all the other men and tell me who deserves it more. Chris Adams? DSD? They've had their time in the spotlight. August Happytown? He had his chance, and he BLEW IT! Rubik? Logan Hail? Don't make me laugh.

Savage and Lee turn to face each other and they laugh.

-Cole Savage-
Those men wrestle week to week because they have something to prove. Not Omega Lee. Even when they wrestle, the people talk about the man who's not there, not the people who are. And how could you all be doubting my strategies after I masterfully lead Nick Blake to his own Money in the Bank victory? Just because you don't understand the nuances of my methods doesn't mean things won't play out they way I want them to. When Omega Lee wins that match I want you all to note the feeling of relief that washes over you when you realize that Intensity will finally have a World Champion that's worth a damn.
----
[open to gent if he wishes
-Omega Lee-
Climb 2 Fame.....full of clowns who can't entertain the crowd, a God who is a false idol, an Injury prone show off from a bygone era, oh yeah there's those Rubik and Hail guys too.
Am I the only one here with common sense and realize what's at stake here? HAVE YOU ALL FORGOTTEN?! What am I talking about clearly you all have....
Cause we live in a lost world, we live with lost causes, lost journeys, there's nothing for you to do....... But I have something that none of you have, its not just my premier athletic ability, its not just my 4.0 ring psychology, I have the man who will lead me to fame, wealth, and glory. I have Cole Savage and I don't know if any of you have noticed but I have the better competitive record going into this match. I mean I can't discredit all these fighters, we're all working like a slave for you Johnny Sampson, making you rich because "it's the biggest event of the year and we all love wrestling"

NO!

Its for you, you greedy pig its for you and Savage and I will get ours.
So to my fellow "competitors" you can have all the battles of the egos you want but you are all just part of a 12 step plan to get us to the top and have me be the champion this company deserves.
_________________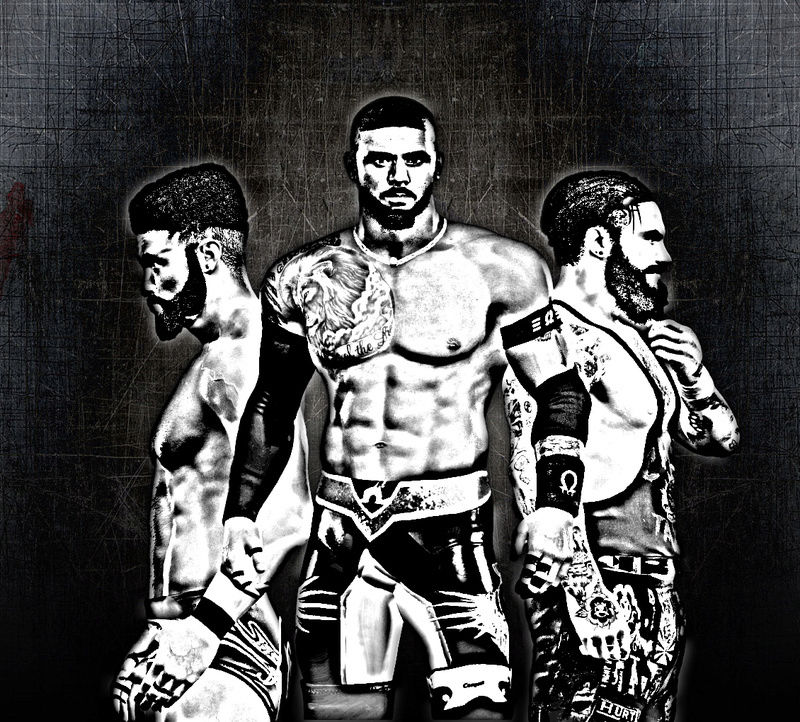 Main Event Star!





Posts

: 1040


Join date

: 2015-07-19


Age

: 21


Location

: Hopewell, Virginia



Omega Lee has just won the MITB Ladder Match in the main event of Climb II Fame. The few of the participants who were still standing walked to the back, while others were helped. Lee grinning cheek to cheek points to the skybox where his manager Cole Savage was clapping for his client. Lee soaks in the moment of the fans chanting his name. The young upstart nods his head at the fans and asks for the mic from Garcia.

-Omega Lee-
Oh now you fuck with me huh? I bet a lot of you didn't expect this to happen, you guys didn't think I could pull it off, you guys didn't think I could back up what I've been saying since DAY ONE DID YOU?! Nah, you wanna know what pisses me off, it pisses me off that I busted my ass for this company for almost a year just for a little recognition and couldn't even get that after I won the Light Heavyweight Championship then I come to Intensity and its people like Aaron Waite that can get better booking than I do, WHEN I CLEARLY DESERVE IT A 100 TIMES MORE THAN HE EVER DID!
But nah, ONE MAN saw the value in me, ONE MAN invested his time in me, ONE SINGLE FUCKING PERSON SAW MY POTENTIAL AND HELPED ME GET EVERYTHING I FUCKING DERSEVE. I remember the night I won the Light Heavyweight Championship. Looking up at the lights, looking at everyone doing what you just did chanting my name, and thinking to myself "I did it". I finally won a CMV championship and when I held that belt so close to me and Savage meeting me half way up the ramp I remember thinking to myself "maybe people will respect me, maybe the guys in the locker room, maybe the fans, maybe Triple H will respect me for the talent that I know I am ." But nothing changed I was still looked down at, I was still fighting for my spot, until I had enough of it. My how time has changed but the only thing that hasn't changed is the respect Cole Savage has for me as a premier athlete. He guided me down the path that would get me to the big leagues so I didn't have to deal with the Luther Thunders, the Rubiks, the Dave Skylarks, and the Tops Newsomes of this company who would try to take my rightful spot. I'm going up to the big leagues now, making big money I'm the million dollar rookie and I promises I will be Global Champion by Redemption Roads and nobody will be able to stop me.

On that note Lee slams the mic onto the mat and the crowd starts raining boos on this years Money in the bank winner

(Open to Krzy)

_________________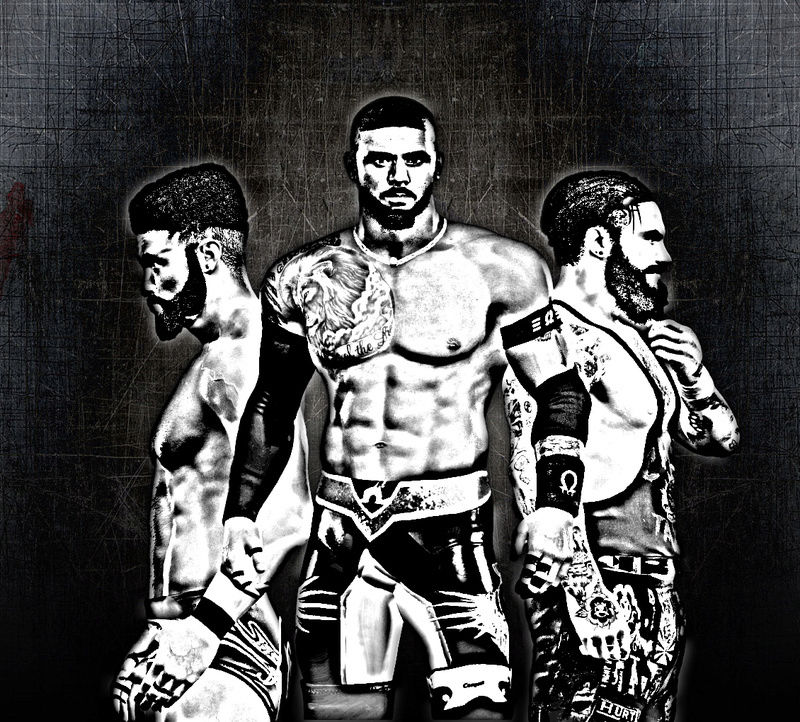 Main Event Star!





Posts

: 1040


Join date

: 2015-07-19


Age

: 21


Location

: Hopewell, Virginia



>When he was the favourite to win
_________________
Matthew wrote: Hayden is so much better than Schmidty in every way.
Admin





Posts

: 7104


Join date

: 2015-03-09


Age

: 21


Location

: MizTV


Humor

: Making Sons uncomfortable



Last edited by The Friendly Savage on Sun Aug 28, 2016 2:00 pm; edited 1 time in total
But when you do it, it's fine...
_________________
Matthew wrote: Hayden is so much better than Schmidty in every way.
Admin





Posts

: 7104


Join date

: 2015-03-09


Age

: 21


Location

: MizTV


Humor

: Making Sons uncomfortable



Last edited by The Friendly Savage on Sun Aug 28, 2016 1:46 pm; edited 1 time in total
feel like you sent it even more off topic by replying here instead of pming me your thoughts and asking me to delete the post.
_________________
Matthew wrote: Hayden is so much better than Schmidty in every way.
Admin





Posts

: 7104


Join date

: 2015-03-09


Age

: 21


Location

: MizTV


Humor

: Making Sons uncomfortable



Page 1 of 2 • 1, 2


---
Permissions in this forum:
You
cannot
reply to topics in this forum