Fusion & Genesis PPV List!
-Battlescars
-Anarchy Rulz
-Retaliation
-Deathwish
-Requiem
-Exodus
-Validation
-Sacrifice
-CyberSlam
-Dark Carnival
-Point Break
-Regicide
-Wild Card
-Absolution
-Emergence
-Home Coming
-Cause & Effect
-Final Stand
-Purgatory
Quick Links!
Dashing's Stuff!
Cop's Stuff!
CMV Network!
Social Media!
Site Threads!

CMV : Arrivall
Midway through Marko Punish's post match celebration Kristen Page comes in the ring out of nowhere, interrupting Markos interruption, Marko stares her down and walks past her as she runs to the aid of Sunshine who attempts to recover in the corner of the ring after his brutal loss. After Marko Punish puts down Sunshine for the three count following the second Full Nelson slam he leaves the ring, World Title still in his hand as he celebrates while his theme continues to play throughout this packed arena.
Markos theme continues to play around the arena as Marko walks up the ramp, he turns back to Sunshine in the rink, looking down on him from the stage, simply shaking his head before turning back and making his way towards the back, however before he can make his way backstage, his theme is cutoff by a familiar theme.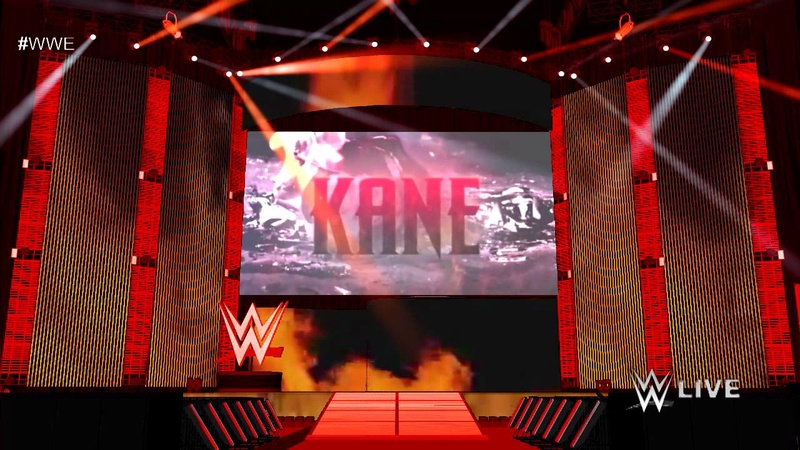 The current General Manager Kane's theme hits the PA system and his pyro explodes out of the top of the stage as the arena dims with red. The Big Red Machine comes out from the back, microphone in hand, Marko throws the belt over his shoulder, looking for a fight, but Kane just walks past him, bumping shoulders as he passes on his way down to the ring looking straight into the eyes of Kristen Page, while Sunshine struggles back to his feet after his crushing defeat, Kane makes his way down to the ring, walking slowly up the steps and stepping into the ring. He walks straight past Sunshine and Kristen, completely disregarding them, he looks directly into the hard camera and raises his hands into the air, before slamming them down into the mat causing pyro to explode from the ringposts.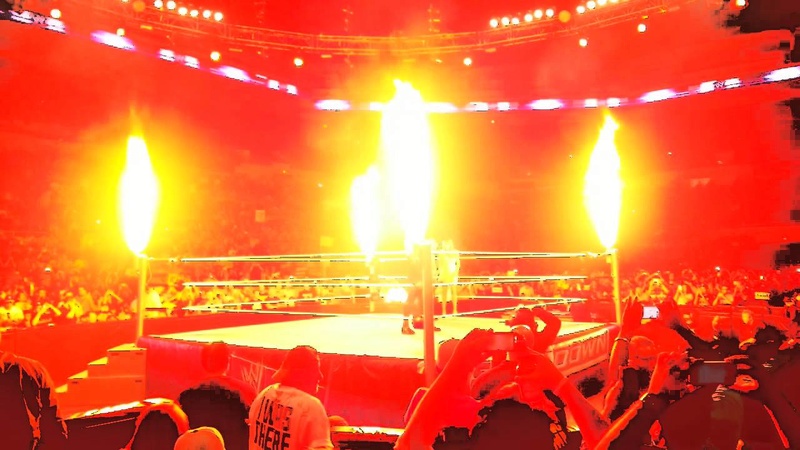 Kane snaps his head back looking at Sunshine, who is still on one knee, Kristen continues to try to help him up, but he's taken a pounding from Marko, she notices the looming figure and gets up to her feet standing in front of the big red machine as he laughs maniacally before raising the microphone to his mouth.
Kane : Oh Sunshine, I had much higher, expectations of your abilities. You went into this match, suffering but a single loss, the momentum, was on your side but you still couldn't beat Marko without me in your corner. What a waste... I brought you here to be something big, to be a weapon but evidently, you've had a malfunction, as you put it. You're broken, however this is not the end for us Sunshine. I see your potential, you are the heir to the Demon and you will, take your rightful place at the top of the mountain one day, and it could have been today but YOU FAILED.
Kane walks forward, possibly looking to help Sunshine to his feet and take him to the back, but Kristen Stands in his place, staring up at the Big Red Machine, looking him dead in the face, Kane, surprised, steps back, confused.
Kane : How dare you, stand in the way of your master. I own you, and I own Sunshine. You think you can stand up to me. Please, if I remember correctly, you LOST earlier tonight, you were pinned to the mat by Jade Dynamite, much like your mentor in the Main Event, except, the only difference is Kristen, is that I have to put up with you, you don't have the potential that Sunshine has, you're nothing more that baggage I have to drag through hell to ensure Sunshine makes it to the top.
Kristen completely enraged, runs at the big red machine, but kane shoves her to the side sending her down onto the mat as Sunshine watches. Kane simply laughs as he turns to look back at Sunshine, only to see him up to his feet looking back at Kane with fire in his eyes. The general manager claps for a moment before turning around gesturing for Sunshine to come with him, however, he doesn't budge, and as Kane turns back around he's hit by a CODEBREAKER!
As Kanes body flops to the mat, Sunshine walks over to Kristen and helps her up before going over to Kane to pick up the microphone as he looks into the hard camera.
Sunshine : Haahahahaaahaha ooooohhh I've wanted to do that FOR A LONG TIME NOW! ...
The crowd erupts to roaring cheers at Sunshine finally speaking and laying out Kane.
Sunshine : Kane... I only used you to get where I am in this part of the company ahha can't you see that? Think about it, how else would I get position this high up in the card hahaha, because of you my dear, dear friend. You are a failed GM and a failed wrestler. You can't win a damn thing and are never where you are meant to be. For example, why didn't you make sure I won tonight hurmm hahaha? Why because you were too hurt from DSD? Big Red machine Kane can't hang anymore huh? haha, oh and touch Kristen again... and I'll break your neck hahaha.
Sunshine stomps on Kane a few times and begins to speak again
Sunshine : Ladies and gentleman, ... Sunshine has officially arrived. This whole roster will tremble at my feet. Sure I lost tonight, but Marko is still champion so it's you guys whom have lost hahaah
Sunshine and kristen laugh as the audience now boo Sunshine and Kristen.
Sunshine : You idiots can't even, make up your mind. We are going to change the landscape of this damn side of the company. hahaha, weather you like it or not. I don't care what sacrificial lamb gets thrown in the way of us, we will not be stopped... ahahhah, we will not be stopped. It's finally time to take over this damn place.
Sunshine drops the mic at his feet, to boos echoing around the arena. Sunshine and Kristen begin to waltz in the ring as they laugh off the boo's, and the show comes to an end.
_________________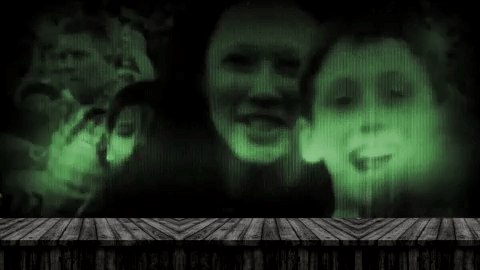 Data Resets : 1
Main Event Star!





Posts

: 988


Join date

: 2015-03-10


Age

: 19


Location

: Australia


Humor

: Dark




---
Permissions in this forum:
You
cannot
reply to topics in this forum