Fusion & Genesis PPV List!
-Battlescars
-Anarchy Rulz
-Retaliation
-Sacrifice
-CyberSlam
-Dark Carnival
-Point Break
-Regicide
-Wild Card
-Absolution
-Emergence
-Home Coming
-Cause & Effect
-Final Resolution
-Purgatory
-Ascendance
Momenta after Cassie Maverick's tag team win at a house show. She got a mic and had some words for Ashleigh Infinitee and the women's division in general.

"Ya know, my victory over the Intercontinental Champion came as no surprise to me! I'm Cassie Maverick! I'm a two time vixen's champion and vixen of the year! What did surprise me was that our so called champion doesn't have the lady balls to give this here cowgirl a shot at her title. She duckin' me cause she knows that I'll just beat her again and she'd lose her precious strap! Whatever, I'll do this the old fashioned way by puntin' cunts and bustin' heads till I'm at the top of my game! Wrasslin' is my business and thus far Cassie Maverick is Unmatched!"
_________________
My Characters
Dance Party - Current CMV Fusion Tag Team Champions
Rage - Former CMV Global Champion
Cassie Maverick - 2x IC Champion, 2x Vixen's Champion
Mr. Showtime - Former Tag Team Champion
Bill Maverick
Susanna
Valderiss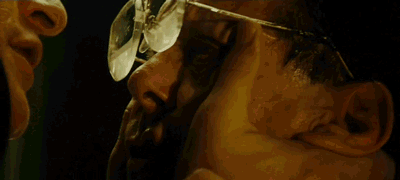 The Cowgirl took her first loss in a long while. She never liked to lose but wasn't the sort to be terribly upset over a loss. The main problem she had was Lady Lisa putting a bounty on her in the first place. She made her way back up as Steel celebrates her victory as Cassie finds a mic and started to speak.

"Alright then. You bet me. Congrats there gal! I've been beaten before and it's done nuttin' but slow me down. This here cowgirl just comes back stronger and smarter than before. Besides, I've beaten you already before champ and ya'all know I can do it again!"

A mixed reaction from the crowd now. Cassie Maverick hated by some but there were others who genuinely adored her for whatever reason. Cassie continues as she laid down her challenge and she'd have a few words for Lady Lisa as well.

"So Steel, whatcha think of a third match? But maybe put that there IC title on the line? You already got Lisa's bounty. You had that extra bit of whatcha call incentive to get the job done. Putting that strap on the line would be incentive enough for me take you on again. Whatcha think? Oh and Lisa, don't think we're done in our little tussle! I'm done with ya yet. Not by a long shot! If you got the guts you'd meet me here in ring and we'll settle it the old fashioned way. But Samantha Steel has got more guts...or do a dare say balls than you. She's not afraid of me and I respect that!"

The cowgirl then spat in her hand and forcibly shook Steel's and left the ring with mic behind. If the Intercontinental Champion had anything left to say to Cassie before she went backstage, she was certainly welcome to.
_________________
My Characters
Dance Party - Current CMV Fusion Tag Team Champions
Rage - Former CMV Global Champion
Cassie Maverick - 2x IC Champion, 2x Vixen's Champion
Mr. Showtime - Former Tag Team Champion
Bill Maverick
Susanna
Valderiss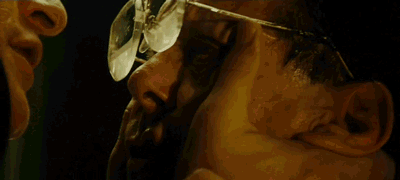 Meanwhile at the developmental territory Wild West Wrestling, Cassie Maverick is training hard with Tex. The large women was slugging a heavy bag hard while the cowgirl was sparing with a Japanese women wearing red tights. The women in red attempted a diving maneuver from the top rope only to be caught by Cassie's new finisher "Cassie Cutter".

The cowgirl screams with excitement, happy to nail a much more agile partner with a catch finisher. Cassie's timing was getting better at pulling off her Cutter with blinding speed. She helps the woman in red back to her feet and towels off, taking a moment to smile at the camera.

"As ya'all can see, I don't letta defeat hold me down none! I'll just come back better than before! I'll train harder! This here cowgirl is the best women's wrassler ever to lace a pair of boots in CMV! Samantha Steel got two wins on me but I'm not concerned. I know I can beat her. I'll do it again to win that there IC strap. Just gotta got through Ashleigh Infinitee first. Sweetie pie, don't take the beatin' yer gonna get this week personal. It's just business n' wrasslin' is my business! Best take care out there Ashleigh, I won't hesitate to lay ya out n' git that title shot! Cassie Maverick is holding nuttin' back n' neither should you! May the best bitch win!"
_________________
My Characters
Dance Party - Current CMV Fusion Tag Team Champions
Rage - Former CMV Global Champion
Cassie Maverick - 2x IC Champion, 2x Vixen's Champion
Mr. Showtime - Former Tag Team Champion
Bill Maverick
Susanna
Valderiss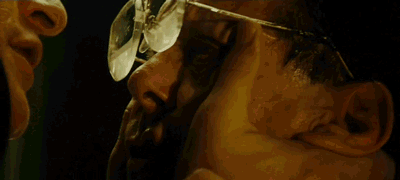 After the vicious assault on Infinitee, Cassie Maverick gets a mic. The crowd is shocked and booing the cowgirl. Cassie just smirks, casually swatting a paper cup out of the air that was thrown at her.

"Now as ya lay there hon, I just gotta git somethin' off my chest! Nobody is a harder working horse than me! I busted my ass to git where I'm at! I'm not gonna let some spacy bimbo get the better of me!"

The crowd is getting very heated now, security shows up to tackle one rowdy fan that jumped the barricade. Clearly not a cowgirl fan. The young man was easy subdued after vainly trying to DDT one the guards.

"Even your fans can't help ya Infinitee! They can't stop me from stompin' a mud hole in ya and walkin' dry! You're not gonna make it to the IC Championship match, I'll make sure of that! You may have gotten a win on me, but that doesn't make you the best bitch on CMV. That title belongs to me!"

Then Cassie spat on Infinitee and bounces the mic off the fallen competitor's face. She once again showed her true colors as a vicious fighter who would stop at nothing to be the champion.
Laura Sampson:
HEY!
At the sound of Laura's theme, the crowd jumps to their feet with a standing ovation, as Laura Sampson comes out from the back with a look of ferocity on her face, while Cassie Maverick simply leans on the ropes in the ring, smiling back, waiting to hear what the General Manager has to say. Laura stops at the top of the ramp and begins talking into the microphone.
Laura Sampson:
Cassie, I see your game! You're a smart girl I'll give you that, because you know exactly what you've done haven't you. This time, it might just work out for you, but you see, you won't come out of this unscathed. Consider this a verbal warning Cassie, I said it last week and I'll say it again, I will NOT tolerate these kind of actions on MY show. You may be a draw, you may be one of the most successful Vixens in CMV history. But you're not untouchable.
However after she finishes talking, Lauras face drops at the sight of Ashleigh Infinitee struggling to clamber up to her feet on the far side of the ring, falling flat on her back as she fails to get back up to her feet, Cassie just laughs it off, looking back at the General Manager, knowing full well this is a battle she's already won. Laura raises the microphone back to her mouth, letting off a sigh of defeat as she begins to talk.
Laura Sampson:
But as I said... You're certainly a smart one. With no time left to crown a new number one contender, and it just wouldn't feel right, stripping Ashleigh here of that role, despite the obvious toll her body has taken thanks to your attack...
With that, a smile springs onto the face of Laura Sampson, evidently coming up with some sort of idea, to Cassie's dismay as she gets off of the ropes, looking at the General Manager with a firm stare in her eyes.
Laura Sampson:
Well, it seems I have the perfect solution. You see Maverick, you will get what you want, yes, well done, you have successfully injected yourself into that Title match. HOWEVER! Not only have you recieved this verbal warning, baring in mind another and you are suspended! But, it will not go exactly to plan as you may have hoped, you see we all know Infinitee is a fighter, and so, to ensure Steel doesn't go a month without defending her Womens Intercontinental Championship, while also making sure it isn't a one sided beatdown. It will be....A TRIPLE THREAT!
The crowd once again leaps to their feet in a standing ovation towards Laura Sampson, who lets of smile, feeling victorious directed right at Cassie Maverick who glares back, evidently not too happy that it didn't go her way. Laura bows to the crowd before turning back, leaving Cassie in the ring as Infinitee is helped to her feet by medical crew while the camera fades to black.
_________________
Matthew wrote: Hayden is so much better than Schmidty in every way.
Admin





Posts

: 6627


Join date

: 2015-03-09


Age

: 20


Location

: MizTV


Humor

: Making Sons uncomfortable



During the pre-show Cassie Maverick came out smiling and holding a microphone. She didn't move past the stage.

"I just wanna thank Laura Sampson for puttin' me in the IC title match. She's a smart cookie and knows there's never been a bigger star in women's wrasslin' than Cassie Maverick! With me in this here match, it's a guarantee that it will be barn burner of a brawl! Samantha Steel and Ashleigh Infinitee? They're good...hell one day they might even be great! But this here cowgirl is best women's wrestler alive today! And tonight I'm gonna prove it! Once I win that pretty title, it will finally have some value and have some meaning in CMV! The IC title will have Cassie Maverick as it's bearer!"

A mixed reaction for the cocky and confidant cowgirl. Some admired her while others hated her. But all them couldn't ignore her. She really believed she was the best and wasn't about to be denied her dreams of becoming champion once again. Once the crowd settled down she had one last thing to say.

"I know Steel and Infinitee both have wins over me. They best not let it get to their heads that they're better than me. As I long I am still standin' here I'll always be better than them. Tonight, I'll prove it to them in that there squared circle! Tonight ya'all will have a new IC champion! And her name will be Cassie Maverick!"

With that said, the cowgirl returns backstage to eagerly prepare for her match. This was battle that Cassie felt prepared to win at any cost and by whatever means necessary.

_________________
My Characters
Dance Party - Current CMV Fusion Tag Team Champions
Rage - Former CMV Global Champion
Cassie Maverick - 2x IC Champion, 2x Vixen's Champion
Mr. Showtime - Former Tag Team Champion
Bill Maverick
Susanna
Valderiss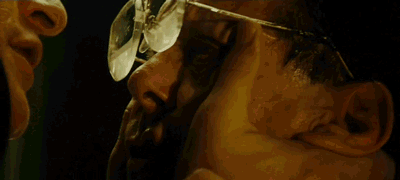 Cassie Maverick is seen talking with former CMV wrestler Hans von Braun backstage. While not under contract with Fusion anymore, he still had friends here. Truth was, the cowgirl didn't have many friends herself and she needed one at the moment. Hans was a good listener and allowed Cassie to vent without saying a word back. He was content to be lifting weights in the gym as she spoke.

"I could care less about my tag partner. Who is Aerora? Some french slut that thinks she can wrassle? She best not lose this match for me, cuz if she does I'm gonna take some liberties out on her! But let's be real here Hansy! She's no where near my league. Like the Kelly Twins, I'm gonna tear through them like tissue paper!"

Hans looks up and might have smiled at her but it was hard to tell through the the black mask he wore. He liked her firey temper and passion for the business. Plus Cassie could usually back up her banter. There was no denying she was on a nice winning streak as of late. The cowgirl continues.

"I'm gonna win this tourney Hansy! I've got to! That bitch Jade Dynamite is still ducking me but after I with that there IC title, she won't be ignoring me for long. I can't wait to kick her cunt in till the cows come home! I'm Cassie Maverick! I'm the greatest women's wrassler you ever done did see! And at Contingency, I'm gonna prove it!"
_________________
My Characters
Dance Party - Current CMV Fusion Tag Team Champions
Rage - Former CMV Global Champion
Cassie Maverick - 2x IC Champion, 2x Vixen's Champion
Mr. Showtime - Former Tag Team Champion
Bill Maverick
Susanna
Valderiss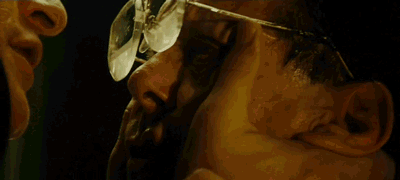 Cassie Maverick is seen celebrating with her pal Tex in her home. She didn't have many friends at this point and Hans was busy wrestling in Japan this night. So the two women were alone, getting drunk and raising hell. At least the house wasn't trashed yet and nothing broken, bones nor furniture. The Cowgirl had finally done what she had claimed she'd do. She won the IC title but already she had set her sights even higher. Cassie would not stop until she had all the gold that she could compete for.

"Yep! I did it! I told ya I'd do it! Now that there Intercontinental strap is mine and I'm keepin' it for a good long while! I think I outta pay Fury a visit at the other brand. She thinks she's gonna be a three time vixen's champion!? Now that I'd like to see!! Ha! Who's she's kiddin'? Hell, she'll choke big time and I'll be there to show off my shinny new title! Remind her and everybody that I am the best dog gone women's wrassler that ever was!"

The new IC champion then finishes her bottle of Jack Daniels and tossed it at a picture of Fury on her wall. It shatters, leaving a wet spill on top of the many darts and knives sticking out of it. Clearly, Cassie was holding a big time grudge against the Baddest Bitch in CMV. It seemed doubtful that the cowgirl would drop by just to say howdy. Whatever she was planning to do, it wasn't good.
_________________
My Characters
Dance Party - Current CMV Fusion Tag Team Champions
Rage - Former CMV Global Champion
Cassie Maverick - 2x IC Champion, 2x Vixen's Champion
Mr. Showtime - Former Tag Team Champion
Bill Maverick
Susanna
Valderiss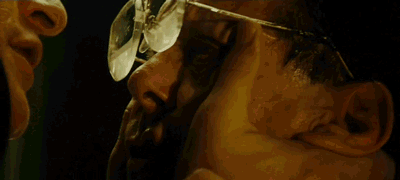 ---
Permissions in this forum:
You
cannot
reply to topics in this forum