Fusion & Genesis PPV List!
-Battlescars
-Anarchy Rulz
-Retaliation
-Deathwish
-Requiem
-Exodus
-Validation
-Sacrifice
-CyberSlam
-Dark Carnival
-Point Break
-Regicide
-Wild Card
-Absolution
-Emergence
-Home Coming
-Cause & Effect
-Final Stand
-Purgatory
Quick Links!
Dashing's Stuff!
Cop's Stuff!
CMV Network!
Social Media!
Site Threads!

After the opening match of Arrival gets the crowd hot and ready to see what else this night has in store, Leo Cruz' theme blasts through the speakers, guaranteeing that the entertainment will continue.

-Cole Savage-
Shinnin!

The music cuts off as Savage is heard long before he's seen.

-Cole Savage-
Shinnin!

A car's engine is heard off screen. A slick looking black town car rolls onto the stage ].

-Cole Savage-
Shinnin!

Savage steps out of the driver's side and Cruz from the passenger's seat.

-Cole Savage-
Boy, I gave you plenty of advance warning that I would come out here so that you could apologize, in front of thousands of people, for your RECKLESS actions that nearly ENDED the career of my good friend Leo Cruz!

The duo begin making their way down the ramp.

-Cole Savage-
I always knew there were monsters in this company. Heartless sons of bitches who would do whatever it took to get an upperhand on their foes. I just never thought the day would come when we would be VICTIMIZED just for doing what we were paid to do. Look, I get it, this is wrestling. This is a macho man's world. The thing is that it just didn't occur to me that out of the blue someone would try to tear down what we started. You know what gets me the most? Everyone's always on my case that my presence at ringside always provides an "unfair" advantage to my client, when all I do 99% of the time is just stand there! It's not my fault the other guy is so starstruck by my presence that they can't get their act together!.

Savage shakes his head

-Cole Savage-
Yet that blatant show of disregard for rules and life--spitting that green mist right in Leo Cruz' face goes unnoticed and unpunished. But Shinnin, know that your actions won't go unforgiven. All you have to do is hold up your end of the bargain: come out here, look Leo Cruz and myself in the eyes and apologize. We even made it easy for you. We're out here so you don't have to come looking for us, we didn't have our friends tag along so you don't feel like we're forcing you to do this, and we've even made sure to do it on a night where neither of you have a match so that you have nothing else to worry your pretty little head about tonight.

Savage and Cruz have entered the ring, and both stare at the stage intently waiting for Shinnin to make his way out. After about a minute of nothing, Savage starts to get visibly annoyed.

-Cole Savage-
Shinnin! Don't waste my time. I'm trying to do the right thing here. I'm trying to take what could have been a disastrous event and make peace. I'm doing this for YOUR benefit. I'm doing this to guarantee that you can live out the rest of YOUR career without any further issue with me. Ice don't play nice, sonny, and I will--

Savage stops himself when Shinnin does in fact step from behind the curtain and walks onto the stage. He pauses for a moment to size up Savage and Cruz, then without any sort of expression or emotion on his face, Shinnin makes his way down the ramp.

-Cole Savage-
Shinnin! I'm so glad that you could finally make it! Please, there's already been so much time wasted around this, that there's really no need to drag this out any longer.

Savage watches as Shinnin enters the ring.

-Cole Savage-
Now all you need to do is say two simple words. Let the world see, Shinnin….let the world see and hear just how sorry you are for putting us through all of this. And I assure you, once you do, I bet you'll--

Shinnin sprays Savage with the mist! Savage cries out in agony, clawing at his eyes while the crowd delivers near deafening boos. The quickness of it all catches Cruz off guard for a second, but then he fights back. Cruz takes Shinnin down to the mat where hs unleashes a flurry of punches. The crowd is full behind Cruz, dying to see him return every ounce of pain Shinnin has dished out. In a move of desperation, Shinnin reaches up and twists Cruz' mask just so that it's able to cut of vision. In the second it takes Cruz to adjust his mask, Shinnin has rolled out of the ring, and starts backing up the ramp.

Cruz turns and kneels beside Savage who's clearly suffering, as evidenced by his occasional screams of, "I'm dying!" Shinning makes it midway up the ramp before the back doors of the car Savage drove into the arena open up. Out steps three of Savage's closest friends "Kurasuke, MarKas and Roxanne."

The trio blocks Shinnin's exit, leaving him with no other choice but to make a beeline through the crowd to escape any potential retaliation. The three don't give chase. Instead, the screen fades to black as Savage is tended to inside of the ring.
Main Event Star!





Posts

: 3185


Join date

: 2015-03-09



_________________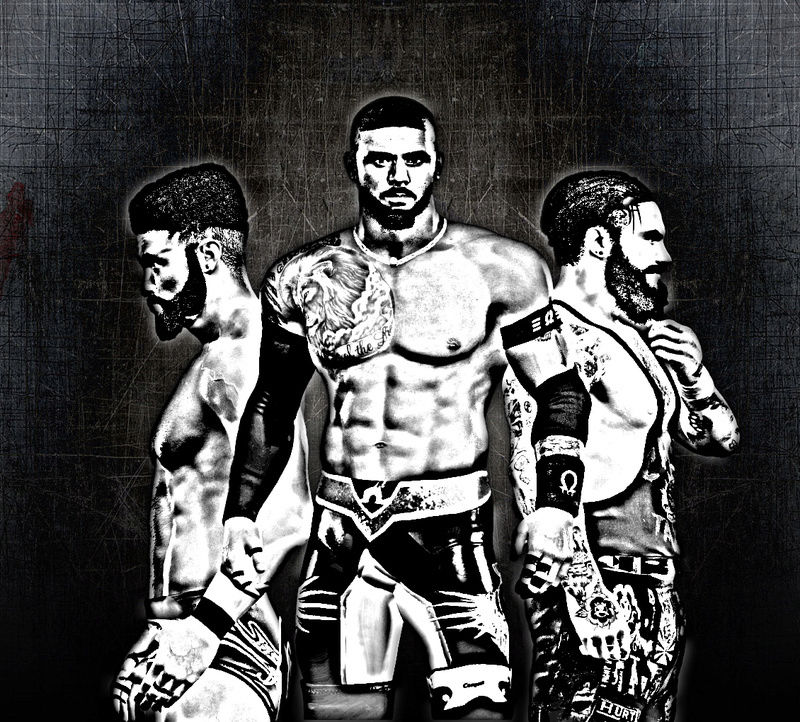 Main Event Star!





Posts

: 1040


Join date

: 2015-07-19


Age

: 21


Location

: Hopewell, Virginia



Main Event Star!





Posts

: 3185


Join date

: 2015-03-09



CMV Arrival

Lisa Evans is seen catching up with Shinnin in the backstage parking lot.

Lisa Evans : Shinnin what exactly happened out there?

Shinnin : Many people just do not understand my will to fight, and my hope to go further in this company is unwavering even after nearly being attacked by three of Savages goons. Although I had no choice but to walk away, but from this point on, I will never give up... There... There was some sort of inner strength resonating within me, telling me... Telling me to destroy each one of them.

Lisa Evans : What exactly do you mean by that?

Shinnin grabs the microphone of Lisa and looks directly into the camera.

Shinnin : Dont underestimate me, you dont know what I have gone through just to get to this point, the people I have had to leave behind, the family I have dissapointed. It was all just to get here so I could make it in this buisness. At some points I forgot what I was fighting for, but deep down. It feels like a burning feeling that just wont go down, a feeling that sometimes... comes out... So your gonna have to try a little harder than 5 people to get rid of me...

Shinnin spits his poison mist into the camera causing it to ooze with green.

Shinnin : You'll find out soon enough why...

The camera fades to black and takes us back to ringside.
_________________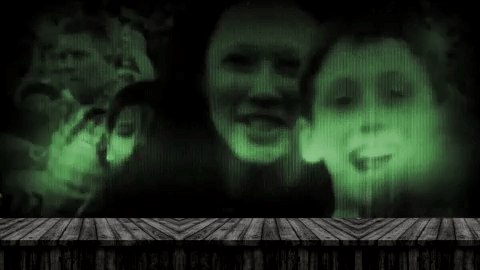 Data Resets : 1
Main Event Star!





Posts

: 988


Join date

: 2015-03-10


Age

: 19


Location

: Australia


Humor

: Dark





Similar topics
---
Permissions in this forum:
You
cannot
reply to topics in this forum