Fusion & Genesis PPV List!
-Battlescars
-Anarchy Rulz
-Retaliation
-Deathwish
-Requiem
-Exodus
-Validation
-Sacrifice
-CyberSlam
-Dark Carnival
-Point Break
-Regicide
-Wild Card
-Absolution
-Emergence
-Home Coming
-Cause & Effect
-Final Stand
-Purgatory
-Ascendance
Quick Links!
Dashing's Stuff!
Cop's Stuff!
CMV Network!
Social Media!
Site Threads!
Page 1 of 2 • 1, 2


Episode 7 of CMV UnMatched kicks off to an explosion of pyro engulfing the arena as the theme of the General Manager of UnMatched hits the PA, most likely not in a good mood following  Kristen Page's debut loss last week along with DSD's dominant win. Kane, with a stern expression on his face and a microphone in his hand walks to the ring where a table is already setup a pen and what looks to be an empty piece of paper at the ready as Kane climbs up the steel steps and steps over the top rope and into the ring. Kane walks over to the table looking down on it for a brief moment before looking into the hard camera, raising his arms into the air and slamming them down in vintage Kane fashion causing pyro to erupt from the ring posts. The UnMatched General Manager snaps his head up and looks intensely into the hard camera as he raises the microphone to his mouth.
Kane
Now I'm sure, you're all very eager, to find out, what exactly this pen and paper on this desk is for. But first, I have some... Personal matters to attend to. Firstly, to the former Womens Champion, Lexin Damjen. I hope you understand what exactly you've gotten yourself into, you'll see exactly what I'm talking about later on tonight, but the Vixen you beat last week, Kristen Page, was NOT pleased with the outcome, you have awoken a beast Damjen, a beast that you will face in a rematch later on tonight in a falls count anywhere stipulation. I'm not sure you comprehend the levels of anger, the levels of rage in the mind of Kristen Page right now, this may well be the biggest mistake of your life, you should have laid down while you had the chance. However, that is not the only, personal issue I have to attend to. D'Angelo St. Daniels. I bet you're a happy man right now, I bet you're expecting me to come out here, enraged that you picked up a win over Marko Punish last week on UnMatched, however, on the contrary, I'm quite pleased, you see you went through a war with Marko, he's most certainly not going to be 100% for his match at Arrival with my weapon of destruction, Sunshine. You can pick up as much momentum as you wish D'Angelo. But the fact of the matter is, in two weeks time your dreams will be crushed as I RIP your chances of being in Money in the Bank out from underneath you and drag you STRAIGHT TO HELL. Because you see, if I do beat you, I will myself be entering the Money in the Bank Ladder match because nobody can represent MY BRAND better than myself.
Kane lowers his microphone for a brief moment to a plethora of boo's from the crowd showing their disdain at Kane potentially becoming Mr Money in the Bank, Kane's response to this is simply a demonic laugh he lots off into the microphone before he continues to speak.
Kane:
However now, speaking of the Money in the Bank ladder match, and representing my brand, THE brand, UnMatched. I have an issue, an issue with a certain August Happytown, you see earlier in the year, this man had the opportunity of a LIFETIME to Main Event iMPLOSION and win the belt, a dream that most Superstars can only ever dream of, and what did he do? He WASTED IT. He was Decimated by Marko Punish, it was a walk in the park and I cannot have somebody like that representing MY Brand in the Money in the Bank ladder match. But Do not fear August, you will not be stripped of your position, for you have a chance to prove to me that you deserve to be in the money in the bank. You see you will be defending your spot in the Ladder match, against who? Well that is for the roster to decide. I have some names in my head, but I will allow the Superstars of UnMatched to have a chance to make a name for themselves. This is where this piece of paper comes in, ANYONE who wishes to take Augusts place in the  Money in the Bank ladder match, come on down here and sign your name on this piece of paper. If nobody comes, I'll use the four I have in mind, but I'll leave it to see who will grasp this opportunity, EXCLUSIVELY on UnMatched. If there is anybody who feels underutilized, who believes they deserve a shot at the big time, come on down RIGHT NOW.
The General Manager of UnMatched lowers his microphone and looks up at the stage awaiting a response from the back
Anyone on the UnMatched roster can respond to this and everyone who does will get an opportunity, this is open until I stream the next episode of UnMatched, most likely tomorrow night so roughly 36 hours.
Last edited by Miztacular on Wed Jul 20, 2016 9:21 am; edited 1 time in total
_________________
Matthew wrote: Hayden is so much better than Schmidty in every way.
Admin





Posts

: 7104


Join date

: 2015-03-09


Age

: 21


Location

: MizTV


Humor

: Making Sons uncomfortable



With the words from Kanes' mouth saying the words, "underutilized", the man himself, Luther Thunder, came walking down to the ring. As always while strangly finding his way inside. Remmbering how Kane choked slammed The Thunder Circus last time they were in the same ring, Luther decided to keep his distance from the Big Red Monster. Luther Thunder took off his top hat and bowed to the GM of UnMatched while giving him a smile. Pointing to the contract in Kanes hand and the one hanging from the roof in the breifcase.
Luther Thunder
Come on Kane. I have been here since the begining of the season. It's about time that you allow me to rule this brand. I could've taken over with my Circus, but that was too easy. I am the next Mr. Money in the Bank and your future CMV World Champion!
Luther Thunder then waited for more stars to enter before signing anything.

_________________
Luther Thunder: 1x European Champion
Rashad Rockwell:1x Tag Team Champion with Kidd Campbell
Elijah Stewart: 1x Tag Champion with DJ Moore, 2x Alpha World Champion, 2018 Match of the Year, 2018 Attire of the Year, 2018 Face of the Year
Jimmaurie Williams:  2x CMV International Champion. Debut Episode 109.
Parker: 1x European Champion
Anthony Brown: 1x Television Champion
Miles Kelly: 1x Longest Reigning Rising Star Champion
Main Event Star!





Posts

: 3532


Join date

: 2015-08-18


Age

: 16


Location

: Near Earth


Humor

: South Park



Out comes the one and only Wild Thing Carlos dancing his way down to the ring, he does a lap around the ring before stopping, grabbing a mic and entering the ring.
Hello party people, so I was in the back and I thought well I might be new here but I'm all about that opportunity, so I'm out her to put my name in the hat. I'll fight Luther right here right now and anyone else who wants this spot. So what do you say Kane?
Carlos does a little twist and reaches his hand out to await a hand shake from Kane...
[Still open to anyone else of course]

_________________
Amber Briggs(Ferocity) -
1x CMV Vixen's Champion(Inaugural)
1x CMV Women's Hardcore Champion
2x Slammy Winner (Match of The Year) (Vixen of The Year)
Duke(On Hiatus) -
1x Tornado Tag Team Champion w/ Buzzsaw Jack (Inaugural)
Andrew Briggs(Fusion) -
3 Time! 3 Time! 3 Time! - CMV LHW Champion
2019 KOTR Winner
The Briggs Family & Friends



Xbox Live Gamertag: Purple oFireo
Midcard Playboy





Posts

: 323


Join date

: 2015-03-26


Age

: 24


Location

: NS, Canada


Humor

: Eh! What's this aboot?



Kane looks up and down in absolute disgust as Carlos extends his hand following the twirl. Carlos with his hand extended urges Kane to shake it, the General Manager of UnMatched, reaches out and shakes the hand of Carlos with a demonic grin on his face, moments go by and Carlos tries to release, he looks up at Kane who looks back down at Carlos, in an instant Kane lets go and wraps his hand around the neck of the wild thing, lifting him high into the air and slamming him down into the mat with a lethal chokeslam. Carlos in pain, rolls out of the ring as Kane walks up to the table and signs Carlos' name down on the paper before looking back up to the stage, Thunder still keeping his distance from the big red machine.
_________________
Matthew wrote: Hayden is so much better than Schmidty in every way.
Admin





Posts

: 7104


Join date

: 2015-03-09


Age

: 21


Location

: MizTV


Humor

: Making Sons uncomfortable



As the GM of Unmatched chokeslamed Carlos, Lady Lisa's signature theme as Fury came on, as the manager and wife of Lovely Lewis walked down to the ring passing by the winded Carlos without sparing him a glance. She ignored Luther and took the microphone from Kane, doing so without a look of concern or fear of the Big Red Machine.

Lady Lisa: "Well i can cross one thing off my list of things i never thought i would get to do. Step inside a ring with Kane. You were one of my inspirations back when I was starting training to enter a ring. But I'm not here to kiss your ass......

Lady Lisa takes a moment to take the pen and signs Lovely Lewis' name on the paper.

Lady Lisa: "I'm here to sign that page on Lovely Lewis' behalf and as his manager i'm entitled to do that, since Kane had signed for poor Carlos there.

Lady Lisa looks Kane in the eyes, she's not afraid of Kane but looks ready to defend herself.

Lady Lisa: "I hope you don't have a problem with that Kane"

(I got the ok from Rick to do this)

_________________
My CAW's:
Fury- First ever Womens Grand Slam Champion. 2x CMV Vixens Champion 1x CMV Womens IC Champion, 1x CMV Womens Tag team Champion, 1x CMV Womens Hardcore Champion.
Grid & Animal- The Blood Brothers- 1xTornado Tag Champions
Gavin 'Extreme' Wheeler- The Wanderers -1XTag Team Champion with THE BISH
Jenny Wheeler
Takeshi Matsumoto- New Orient Express -1xTag Team Champion with Mr Showtime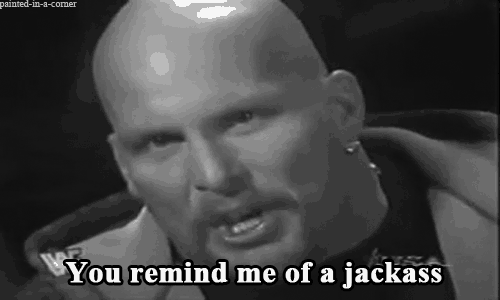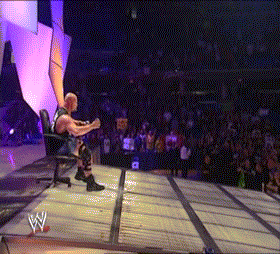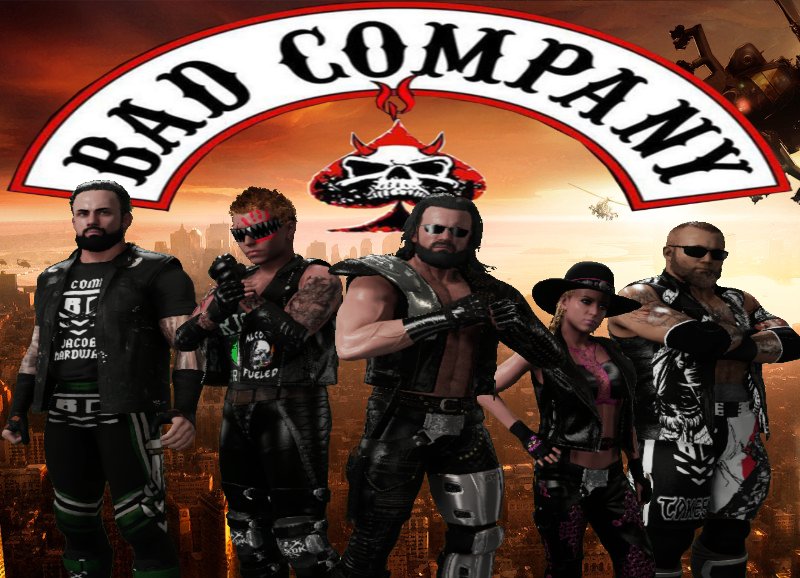 Main Event Star!





Posts

: 568


Join date

: 2015-12-12


Age

: 25



INT. Unmatched Stage – EVENING
With everyone adding their names at a chance to face August Happytown, Zack Starr's theme hits the PA system...



To the delight of the crowd Zack Starr and Ricky Spanish walks out from the back with a cheeky smug look on their faces to the roaring ovation from the crowd Starr shows off the Global Championship to the crowd
With a mic ready in his hand but before Starr can speak
Starr and Spanish looks over at a now intimidated Luther Thunder
Starr hands Spanish the Global Championship
Starr walks up to Luther Thunder and just smiles at him and pulls out a sharpie and signs on Thunder's forehead
Thunder not having time to really respond because Zack Starr just superkicked him
Starr fixes his hair and places the Global Championship back on his shoulder and raises the mic to his mouth to actually begin talking

Zack Starr:
We understand that you don't think Happytown doesn't deserve to be in the MITB match at Climb 2 Fame, I agree....
I want to stick it to Sampson for not giving me my fair shot at the title after I pinned Happytown and Punish before iMPLOSION and prove that I am the greatest man to walk into CMV and be the face this company needs and in order to do that I need to be Global Champion and I need to win MITB in order to be the offical Global Champion.....
Both Spanish and myself would like to enter our names for a chance to face Happytown and I will wi... WE will beat Happytown and when we do WE will climb the ladder at claim our fame and when we do I would like when one of us is Mr.Money in the Bank that you present to us an in-ring celebration
_________________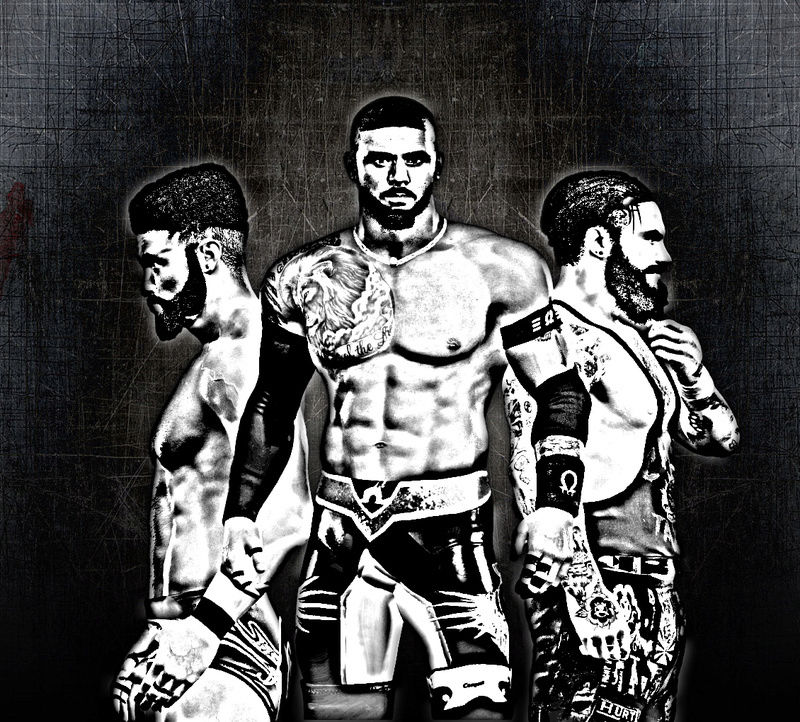 Main Event Star!





Posts

: 1040


Join date

: 2015-07-19


Age

: 21


Location

: Hopewell, Virginia





And out comes the European Champion to a roar of boos from the crowd who still haven't gotten over the fact that he defeated their hero in his debut match. Schmidty casual walks out onto the stage with an irritated look across his face as his music cuts off and he wastes no time in making his voice heard.

Schmidty
Are you kidding me?

Schmidty stands at the top of the ramp looking at Kane and those who surround him.

Schmidty
You know...the fact that i'm not already in the Money in the Bank is sickening enough. But now you're willing to hand opportunities out like that? To those who don't deserve it. Who the hell is Luther Thunder? Then there's this british cunt Fury who nobody understands. And the superkick mafia. Legit name boys. But still, i'm gonna have to advise you to stay away from UnMatched. It's my show now. So all of you can scram. Don't take advantage of Kane's unprofessional decision to give handouts to the unworthy.

He begins to slowly make his way down the ramp with his European Championship held firmly on his shoulder.

Schmidty
Let's talk about those who are worthy. Me. I am your undefeated European Champion. I made a claim, said I would defeat Leo Cruz. And I did. Destroyed him even. That makes me Mr. Reliable. The most reliable wrestler on the roster. And not even that. I won't stop there. My abilities as a wrestler....oooh....I am the greatest professional wrestler on the planet and if you all didn't realize that in the one match I decided to give you, then you're as stubborn Kane.

Schmidty makes it to the bottom of the ramp, looking on at Kane as the boos get a bit heavier.

Schmidty
Kane I...

Schmidty stops due to the volume of the crowd getting too loud, in which they react with louder boos.

Schmidty
Shut up, the big boys are talking.

Schmidty looks back at Kane and talks over the crowd.

Schmidty
Kane i'm not stupid....You are holding a little grudge against me because I made you look like an idiot at that contract signing. Or is it because I refuse to compete in your pointless matches? Hmm. First of all let me tell you that I refuse to compete in tag team matches. I am a singles competitor with a singles title for a reason. Or what about the houseshow? Irrelevant shows hold irrelevant wrestlers. You obviously made a mistake booking me. Just like you're making a mistake now if you don't take that pen, and sign my name to compete in the money in the bank match. I shouldn't have to prove myself. You know damn well what i'm capable of. You signed me. Make it happen!

Schmidty lowers the mic, looking on at Kane, expecting him to do as he's told.
_________________
Accomplishments :

2019 Heel of the Year as KLIQ (Bob Luger)
2019 Feud of the Year with Schmidty vs Johnny Sampson
2018 Heel of the Year as Schmidty
2018 Newcomer of the Year as Schmidty
2018 Face of the Year as Bob Luger
2018 Promoer of the Year
1x European Champion as Schmidty
2x United States Champion as Schmidty
1x Undisputed Champion as Schmidty
FIRST 2x Alpha World Champion as Bob Luger
1x Tag Team Champion as Murdoc
2x Tag Team Champion as Freddy Osborne
1x Rising Star Champion as RGP
FIRST 2x Light Heavyweight Champion as Billy Weaver
1x Light Heavyweight Champion as Bryce Hurt
Main Event Star!





Posts

: 3824


Join date

: 2015-09-19


Age

: 22


Location

: Hell


Humor

: Tunnel Snakes Rule



Before Kane can reply the lights go out for a brief second then come back on with Buddy and Brutus in the ring standing before Kane and Schmidty

Buddy: AHHHAHAHAHAHA!!!! Oh man, I love watching people have a little temper problem. Schmidty has a hilarious outburst, but Kane......when you have an outburst it's just loving to watch you destroy everybody in your path, but still it's funny. I mean when you came back with your mask, Brutus was...."excited." I was a little excited but not as much as Brutus here, anyway the reason we're out here is cause well Brutus wants to sign his name, now I know we already have a tag team title match against them gothic looking dudes, but if neither one of us can sign then well the real reason we came out here was cause we noticed that the backup you have, or if you ever have any sucks and is worthless. What I'm saying is that maybe for backup, your gonna need two crazy freaks who will go beyond the limit any man has, two freaks who are more dangerous than any tag team ever in CMV. Two of the most loyal, freaky looking clowns you will ever see.

Buddy and Brutus just stare at both Schmidty and Kane as the scene goes on
Main Event Star!





Posts

: 508


Join date

: 2015-06-28


Age

: 19


Location

: Somewhere in Florida


Humor

: When someone takes a shot at me,and doesn't expect me to fight back.



A unknown music hits the over the PA system after Buddy and Brutus finish speaking the crowd looks at each other in bewilderment before Bjorn Wolffe walks onto the stage the crowds cheers for the indy star the viking has a mic in hand as he walks slowly to the ring he enters going up the steps and stepping over the top rope he then raises the mic to his hand as he starts to speak in his thick swedish accent

Bjorn: For those of you who do not know my name my name is Bjorn Wolffe i am one of the hottest stars on the independent scene and i have finally come to CMV unmatched for one thing the CMV World championship belt that is it i am a man built to destroy and built to be a champion and what better way then to make my debut here in this ring then to win the money in the bank briefcase and put myself on a fast track to that title so i do NOT care who i'm put against, it could be Thunder it could be Carlos, Lewis, Starr, Schmidty, Buddy, Brutus i'll take each and everyone of you out climb that ladder and give myself a shot at the title.

The crowd cheers as Bjorn pauses in a second of his speech chants of "Viking" start to come from the crowd he raises his hand to silence the crowd and continue to speak

Bjorn: So Kane what do you say? you don't want any of these guys as your champion you want a viking a monster of a man who can dominate every single one of these people you want Bjorn Wolffe.

The crowd continues to chant "Viking" and cheer as Bjorn stops talking Bjorn looks at Kane awaiting an answer.
Last edited by zquet on Thu Jul 21, 2016 9:05 am; edited 1 time in total
_________________
MATT "MJ" JEFFERSON
Second Annual CMV tag team cup winner (with Eric Thunder)
CMV World tag team champion (1 time with Eric Thunder)
AURA
ERIC THUNDER
Second Annual CMV tag team cup winner (With Matt Jefferson)
CMV World tag team champion (1 time with Matt Jefferson)
LEX NIGHT
BJORN WOLFFE
RACHEL GRANT
ZACH SMITH
CMV Rising Star Champion (1 time)
Midcard Playboy





Posts

: 492


Join date

: 2016-01-14


Age

: 18


Location

: Nunya



Page 1 of 2 • 1, 2


---
Permissions in this forum:
You
cannot
reply to topics in this forum