Fusion & Genesis PPV List!
-Battlescars
-Anarchy Rulz
-Retaliation
-Deathwish
-Requiem
-Exodus
-Validation
-Sacrifice
-CyberSlam
-Dark Carnival
-Point Break
-Regicide
-Wild Card
-Absolution
-Emergence
-Home Coming
-Cause & Effect
-Final Stand
-Purgatory
Quick Links!
Dashing's Stuff!
Cop's Stuff!
CMV Network!
Social Media!
Site Threads!

Lady Lisa aka Fury witnessed Schmidty's antics, he wasn't the only one not happy about this tag team match.

Lady Lisa: Leave him John, Schmidty isn't worth wasting your breath on.

John Evans walked towards Lady Lisa.

John: What about the tag team match, you man needs a partner?

Lady Lisa just shofts at the thought of Lovely Lewis needing a backyard hick like Schmidty.

Lady Lisa: Your wrong my man doesn't need some fluky hick like Schmidty, so what he won a title on his debut, one win does not mean he's the best. The only thing he's right about that this is a stupid tag match. My man has been let down too many times by people who put themselves forward for a tag team only to piss off before they had a chance to fight. Willaim Rage and Bucky Hunter both promised to tag yet where are they?. Besides Why is my man being made to team up with Schmidty, If that idiot is so great he can fight Cruz and Rubik all by himself in a handicap match.

John: what about his comments about you and Lovely Lewis.

Lady Lisa: if Freak and Dyke is the best that he can come up with, he's stupider than I thought. Too bad that his opinions and comments don't mean shit, he could be world champ and his comments would still be worthless.

John: But you man hasn't been doing too well lately.

Lady Lisa: everyone hits a rough patch, i have faith in him that he'll end this rough patch soon. It doesn't help that the management is forcing him to Job to those whose been in Unmatched much longer and that had build up alot of momentum while he's having a fresh start. I'll let you know that my man has what it takes to be one of the top guys here.

One thing that I like about Unmatched and Intensity that here accolades in previous promotions are taken into account and acknowledged. You see my man isn't some rookie when it comes to the ring, He has won titles elsewhere any he gets here are just going to add to that count. So Schmidty can go fuck himself, he can complain that this tag match is stupid but he's an idiot if he's going to drive off and turn down momentum, now if you excuse me John but i'm not going to waste any more time on talking about that jackass.

Lady Lisa walks off back to Lovely Lewis's locker room.
_________________
My CAW's:
Fury-2x CMV Vixens Champion 1x CMV Womens IC Champion, 1x CMV Womens Tag team Champion
Mannoroth
Grid & Animal- The Blood Brothers- 1xTornado Tag Champions
Gavin 'Extreme' Wheeler- The Wanderers -1XTag Team Champion with THE BISH
Jenny Wheeler
Takeshi Matsumoto- New Orient Express -1xTag Team Champion with Mr Showtime
Mr. Black
Lady Maria Del La Cruz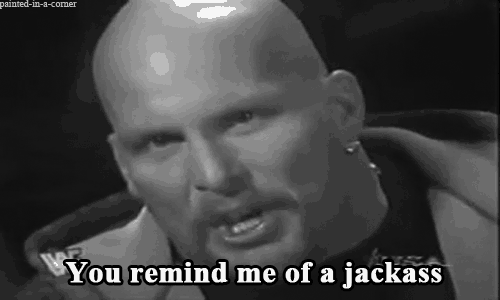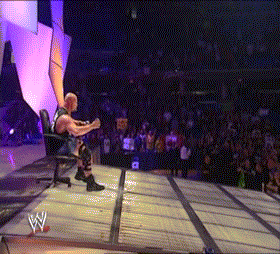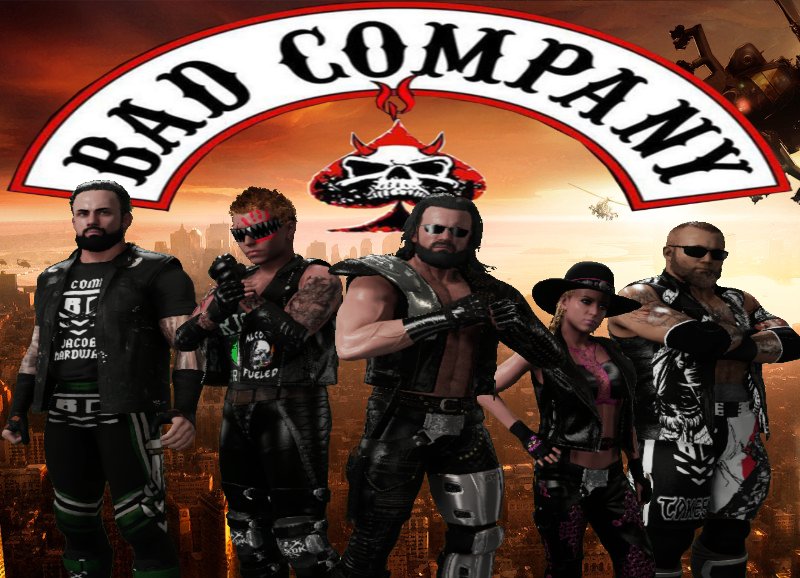 Main Event Star!





Posts

: 562


Join date

: 2015-12-12


Age

: 25



William Rage ran off to become champion and Bucky was busy killing Tigers

_________________
Luther Thunder: 1x European Champion
Rashad Rockwell:1x Tag Team Champion with Kidd Campbell
Elijah Stewart: 1x Tag Champion with DJ Moore, 2x Alpha World Champion, 2018 Match of the Year, 2018 Attire of the Year, 2018 Face of the Year
Jimmaurie Williams:  2x CMV International Champion. Debut Episode 109.
Parker: 1x European Champion
Anthony Brown: 1x Television Champion
Miles Kelly: 1x Longest Reigning Rising Star Champion


Main Event Star!





Posts

: 3506


Join date

: 2015-08-18


Age

: 15


Location

: Near Earth


Humor

: South Park




---
Permissions in this forum:
You
cannot
reply to topics in this forum