Fusion & Genesis PPV List!
-Battlescars
-Anarchy Rulz
-Retaliation
-Deathwish
-Requiem
-Exodus
-Validation
-Sacrifice
-CyberSlam
-Dark Carnival
-Point Break
-Regicide
-Wild Card
-Absolution
-Emergence
-Home Coming
-Cause & Effect
-Final Stand
-Purgatory
-Ascendance
Quick Links!
Dashing's Stuff!
Cop's Stuff!
CMV Network!
Social Media!
Site Threads!

CMV Redemption Road Card


After splitting the pair up the ref waves for the bell, effectively removing Jade Dynamite from the Fatal Four Way match for the CMV Womens Championship, however while the refs back is turned Kristen Page runs at Jade Dynamite with a stiff Oblique kick bending the joints of Dynamites leg the wrong way causing her to fall to one knee.. Kristen walks over to the steel steps, resting her arm on top, screaming at the top of her lungs as she bends in an awkward looking taunt before running at the longest reigning CMV Womens Champion, striking her in the face with a stiff knee. Kristen looks over the body of Dynamite, who tries to pull herself up using Kristens clothing. Kristen however is having none of it and kicks her off before picking Jade Dynamite up to her feet and throwing her into the ring. Kristen follows suit, stalking Dynamite as she uses the ropes to pull herself up to which she does, only to turn around into Kristen Page sprinting across the ring for a codebreaker sending Dynamite stiff to the mat, barely moving as Kristen peers over her body before leaving the ring to retrieve a microphone. She returns moments later with microphone in her hands against the dismay of the crowd she sits cross legged in the center of the mat, cradling Jade Dynamites head as she raises the microphone to her mouth, making herself known to those who have yet to hear of Sunshines apprentice.

Kristen Page : Oooohhh, Jaaaaddeee hahaha... haha... ha... Jade your time is, way up! No one cares about you anymore Jade. You are no longer the women you once were. You're... You're broken Jade. Like me! hahahahaha ha ha haha hahaha. BUT I CAN FIX YOU. WE CAN FIX YOU JADE. This crowd doesn't care whether you win a belt or two. This crowd doesn't care if you are the longest reigning Vixen Champion in CMV. I'm only here to help you.

The crowd rains down a storm of boo's on Kristen Page who laughs hysterically at the tears of the crowd, in an instant, her laughter turns into crazed demonic anger as she notices Dynamites fingers twitch, Kristen places the microphone down on the mat and picks Jade Dynamite up by the hair, lifting her up onto the shoulders of Kristen Page, she turns with a crazed look in her eye and looks at the hard camera before planting Jade Dynamite down on her head with Emerald Fusion. Kristen once again lets out a cackle of laughter as she picks up the microphone once again speaking into the microphone as the camera zooms in on her face.

Kristen Page : Hahaha haha times... Times are changing here on Unmatched. I will put an end to your sacrificial lambs... Your chosen ones... Ashes! Ashes! They all... Fall... Down! HAhaHAHahAhahaAHAHahahahAHa



As soon as she finishes talking, she's gone quicker than she appeared, as the medical team attend to the motionless Jade Dynamite, the camera fades to a commercial for Camp CMV before heading into the CMV Womens Championship Triple Threat Match


_________________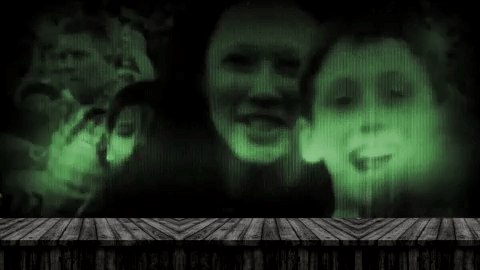 Data Resets : 1

Main Event Star!





Posts

: 1013


Join date

: 2015-03-10


Age

: 20


Location

: Australia


Humor

: Dark



CMV Presents: Intensity Ep. 6



As jade lays on the ground struggling to get up Raven celebrates her victory with Tyler Raze over the longest reigning Woman's champion in CMV history.



Kristen Page, now standing over the body of Dynamite starts to laugh. Skye looks over confused and signals Raze to leave the ring. Kristen doesn't acknowledge Skye at all and begins leveling a downed Jade Dynamite with lefts and rights and the occasional head butt.

Skye pulls off Kristen, Kristen now stares into the soul of Skye as she backs off. They look at each other for a moment before both attacking Jade. The crowd starts to boo at the two savages as they continue to beat Dynamite into a pulp.



To an explosive reaction another former CMV Woman's Champion Lexin Damjen comes to the save of the former champion Jade Dynamite.

Kristen and Raven stop attacking Jade and dive onto Damjen as she enters the ring. The save is short lived as Raven and Kristen like the vultures they are begin to mercilessly attack Damjen.

The crowd begins to get restless as the attack continues, but out of nowhere Jade gets to her feet and hits the Pressure Plate onto Raven Skye who rolls out of the ring to Tyler Raze. Kristen realizes she is out numbered as Jade is on her feet ready to go and as Damjen Struggles to get up.

The crowd begins a duel chant of "Lex-In Dam-Jen, Dy-Na-Mite" as the two former CMV Woman's Champions Lexin Damjen and Jade Dynamite stand tall cornering The Smiling Lunatic Kristen Page. Kristen lifts her finger and the transmission plays.



Damjen and Dynamite now stare at each other trading comments as the champions music echos over the arena. Lexin exits the the ring and heads up the ramp as Jade Dynamite is left alone in the ring leading to a commercial break.
_________________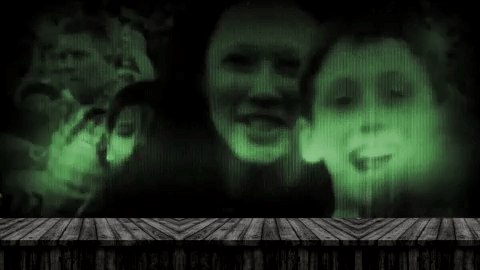 Data Resets : 1

Main Event Star!





Posts

: 1013


Join date

: 2015-03-10


Age

: 20


Location

: Australia


Humor

: Dark




---
Permissions in this forum:
You
cannot
reply to topics in this forum