Fusion & Genesis PPV List!
-Battlescars
-Anarchy Rulz
-Retaliation
-Requiem
-Exodus
-CyberSlam
-Tag Team Cup
-Validation
-Dark Carnival
-Point Break
-Regicide
-Wild Card
-Absolution
-Emergence
-Home Coming
-Cause & Effect
-Final Resolution
-Purgatory
-Ascendance
Page 1 of 4 • 1, 2, 3, 4

After Novak's distraction last week, do you think Borton can win against Kent?
Saturday Night Genesis: Episode 38!
LIVE from the Webster Bank Arena in Bridgeport, Connecticut!!!
Absolution card thus far!
(Subject to change.)
-The 30-Man Royal Rumble match!
-Randy Borton (c) vs. Bryan Novak for the CMV Undisputed championship!
-Jimmaurie Williams (c) vs. Morgan Jackson for the CMV International championship!
-Vixens Mini Royal Rumble! Featuring: Cass LaFave, Aura, Cassie Maverick, Jade Divine, Danielle Ward & Megan Cooper!
-------------------------------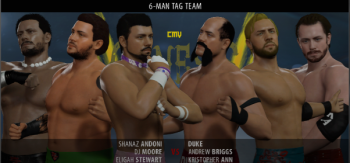 These six men battle each other to start off tonight's Genesis. One flamboyant but skillful wrestler Shanaz Andoni joins the leagues of Dudes with Attitudes for the night as the trio face off against the Briggs family and their third man, Kristopher Ann in what is sure to be an explosive six-man tag.Cyborg Invitational Match-Up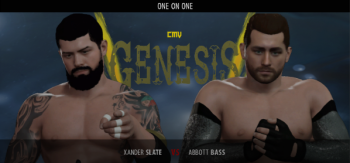 Another Cyborg Invitational Match takes place tonight in the form of one member of the Coalition; Xander Slate and one member of the Minute Men; Abbott Bass, who will walk home with the "W" as this pairing clashes? You'll have to be here to find out.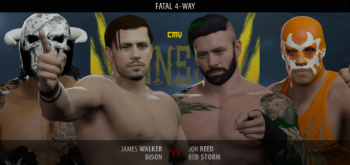 Last week on Fusion the opposite members of these four teams faced off against eachother in a hellacious Fatal Four, now their respective tag team partners, Jon Reed from the Fallen, James Walker from Vicious & Delicious, Bison from the Coalition and Bob Storm from the Fast 'n' the Furious face off. Can Bob Storm win and assure his team the #1 contender spot for XGEN's tag team titles for a second time in a row?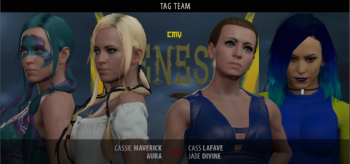 With the Battle Royal for the Vixen's Championship around the corner; can these four femm fatales work together in their respective teams to pick some much needed momentum? On one side, former Vixen's Champion Cassie Maverick pairing with Japanese Vixen Aura and on the other former #1 contender Jade Divine with the always brash Mama Cass LaFave. Who will put who in their place?Cyborg Invitational Match-Up
In what promises to be a amazing showing between XGEN power-member Sushi-X and mysterious enigma Bill Maverick, these two men face off to earn a victory in the Cyborg Invitational. There is a much needed win for both men in this match, but who will get it?#1 Contender for the ANARCHY TITLE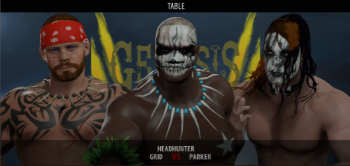 3-men, one goal, to be the #1 contender for Jacob Ziegler's Anarchy Title; the question is however, who will come out the winner in this Table match and claim their spot to battle Ziegler for his title at Absolution? The massive Headhunter? The wild Parker or the up and coming Grid? Only this match will tell.
Main Event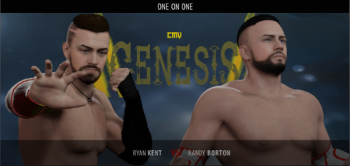 In a non-title bout, XGEN member Ryan Kent will face the top of the heap, Randy Borton in what promises to be a banger. But can Randy Borton strive forward with a victory after losing to Hayden last week on Fusion? Or will the distraction of Novak linger in his mind tonight as well? And what's to stop Novak from showing up again? Hopefully our great Mooing friend can push forward despite these possibilities.
_________________
IT'S TIME
Main Event Star!





Posts

: 2231


Join date

: 2015-08-29


Age

: 25


Location

: New York


Humor

: Slapstick



vixens tag should have been the Cass's vs the Japs XD
_________________
My CAW's:
Fury-2x CMV Vixens Champion 1x CMV Womens IC Champion
Mannoroth
Grid & Animal- The Blood Brothers- 1xTornado Tag Champions
Gavin 'Extreme' Wheeler- The Wanderers -1XTag Team Champion with THE BISH
Jenny Wheeler
Takeshi Matsumoto- New Orient Express -1xTag Team Champion with Mr Showtime
Mr. Black
Lady Maria Del La Cruz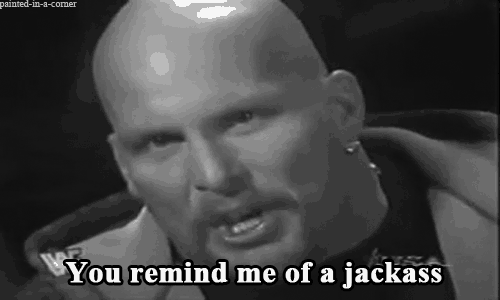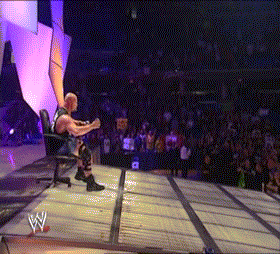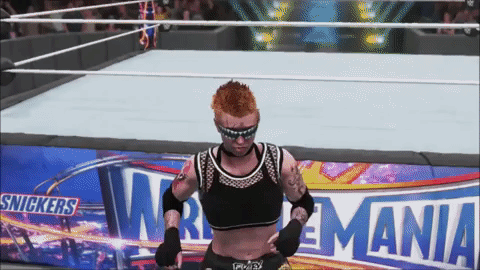 Midcard Playboy





Posts

: 446


Join date

: 2015-12-12


Age

: 24



Damn fine card here.

Sadly, I probably won't catch this live as I'll be working Friday.
_________________
My Characters
Rage - Current CMV Global Champion
Cassie Maverick - 2x IC Champion, 2x Vixen's Champion
Mr. Showtime - Former Tag Team Champion
Bill Maverick
Susanna
Valderiss
Aya Ali
Hans Von Braun
Baron von Braun
Thunderbird
Main Event Star!





Posts

: 1174


Join date

: 2015-09-13



Gonna be completely honest, I had average expectations for this card. Boy, was I wrong. Good job. I'll be on friday.

(I'm starting to become the "I love everything" guy around here, curse my happy feelings.)
I would love everything but I swear to God if Headhunter wins the triple threat fucking RIP Ziegler's title reign.
_________________
༼ つ ◕_◕ ༽つ C9 TAKE MY ENERGY ༼ つ ◕_◕ ༽つ
GT: Alveuss
(I may or may not add you back)
Jacob Ziegler
- 2x Anarchy Champion, 1x Mr Money in the Bank, 1x BFF of Shane Scott, 2017 Newcomer of the Year
Rubik
- 1x Light Heavyweight Champion
Main Event Star!





Posts

: 1158


Join date

: 2015-11-29


Age

: 21


Location

: Glasgow, Scotland


Humor

: Roman Reigns' theme but every DUNNUN is replaced with BANNON



there you go enigma, now you can stop asking for an ass beating from me when I beat dat ass on Genesis
_________________
Main Event Star!





Posts

: 2692


Join date

: 2015-05-13


Age

: 18


Location

: Ontario, Canada


Humor

: Dashing's jokes



Pls there is only one Enigma and he goes by the name Sushi X.
_________________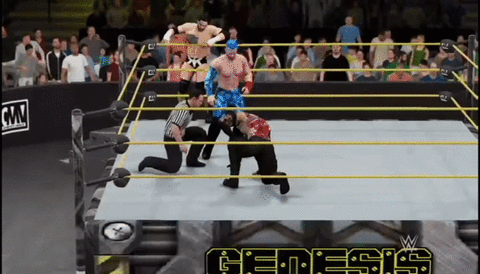 Main Event Star!





Posts

: 622


Join date

: 2015-04-06



_________________
Main Event Star!





Posts

: 2692


Join date

: 2015-05-13


Age

: 18


Location

: Ontario, Canada


Humor

: Dashing's jokes



_________________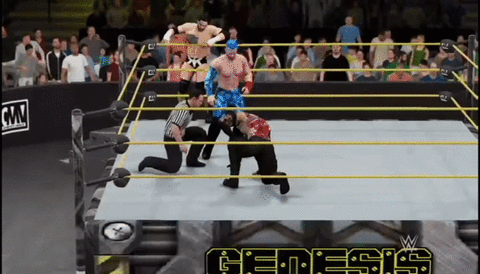 Main Event Star!





Posts

: 622


Join date

: 2015-04-06



Page 1 of 4 • 1, 2, 3, 4

---
Permissions in this forum:
You
cannot
reply to topics in this forum